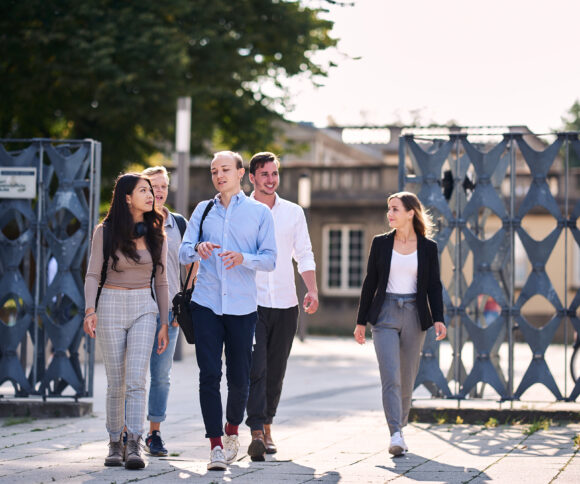 4 Reasons to Start Your International Career at HHL
by Jana Vogel | November 25, 2021
What if you could launch your international career right here in Germany? Including a study abroad experience and an optional double degree all while living in one of the most popular cities in Germany? A Master in Management degree at HHL can provide you with just that!
From Leipzig to the world: Discover the Master in Management program
What if you could launch your international career right here in Germany? Including a study abroad experience and an optional double degree all while living in one of the most popular cities in Germany? A Master in Management degree at HHL can provide you with just that! As an international business school, we care deeply about equipping our students with the knowledge and skills to successfully launch their international careers after graduation. Here are four reasons to start your international career at HHL.
01 Outstanding career prospects with an internationally recognized degree
As a business leader of the future, it will always be important to think ahead. With a degree from a German business school, you will be exposed to a wealth of opportunities in your career.
HHL ranked #1 for graduates' salaries in Germany
The Financial Times ranked HHL's full-time Master in Management program No. 27 worldwide as well as #5 for graduates' salaries worldwide (#1 in Germany, #2 in Europe) and #9 for career service. We are proud to share that 95% of our graduates secure a job within three months upon graduation. Our employment statistics show that the two most popular industries among graduates are Consulting (33%) and Banking & Finance (21%). Most importantly, the financial investment pays off. With an average salary of 90.000€ three years after graduation, our students are able to realize their career aspirations while heading into a bright future.
AASCB accredited university
HHL is a prestigious university with doctoral and habilitation rights and was the first private German Business School with AACSB accreditation. In addition, with more than 350 startups founded by HHL Alumni, our business school is the top address for entrepreneurship in Germany. Graduating with a full-time Master in Management will therefore provide you with a great foundation to kick-start your international career aspirations.
02 Benefit from a mandatory study term abroad (cost included)
International competence is essential for the success of a business leader. We have made sure that all students in the full-time Master in Management program gain valuable international experience by including a mandatory study abroad term into the curriculum. With over 140 partner universities, including prestigious universities such as the University of Chicago, Booth School of Business in Illinois, the Tuck School at Dartmouth College in New Hampshire, Imperial College London in the United Kingdom, Nanyang Business School in Singapore or the Institute of Management in India we offer a wide variety of highly sought-after options. Last but not least, there are no additional costs.
Kick-start your international career at HHL
The tuition fees for your study abroad semester are already included in your tuition fees at HHL and all credits from the partner university can be applied towards your degree at HHL. One of the most valued career benefits of a study abroad term is that you will not only immerse yourself in a new culture and language but also learn how to work with a diverse team, expand your international network and be introduced to country-specific work and leadership styles.
03 Get a double-degree with our partner universities
Aside from your term abroad, you have the option of receiving an additional degree from our global network of partner universities. With partner universities in Australia, China, Costa Rica, Denmark, France, Japan, Peru, Taiwan and the UK, we are such you will find the perfect match. A double degree allows you to spend an additional semester abroad and gives you the chance to gather invaluable experience in a country of your choice.
HHL students share their international experiences with you
Our International Office is here to support you along the way. Additionally, you can read about the study abroad experiences from our students at the University of Chicago Booth, School of Business, New York Stern School of Business and The Tuck School of Business (Dartmouth College). Such an international experience is your opportunity for personal development and for establishing a global network that will accompany you through your career.
04 International campus and high-quality of life in Leipzig
The HHL campus is centrally located and, at the same time, surrounded by idyllic parks and rivers. You will experience an inspiring multicultural atmosphere and real campus flair. With all classes being held in English and 50% international students from 11 nations in the program, you will be working with classmates from various cultural backgrounds. A special focus is put on intercultural skills that will be deepened through group work or in courses such as the Cultural Diversity Workshop.
Leipzig fastest growing city in Germany
Leipzig's rising popularity can be seen in the numbers. A recent study by the Berlin Institute for Population and Development found Leipzig to be the most rapidly growing city in Germany, outstripping every other city in the country. The reasons for the growth in population are a very high living quality and a business-friendly and supportive environment, enabling sustainable development for startups, SMEs as well as big players.
From Leipzig to the world
For centuries Leipzig has been a crossroads for trade uniting business people from East and West, North and South. Until today, the exchange of not only goods but also ideas and inspirations determines the heartbeat of the city. An atmosphere of openness and friendliness is created by its citizens.
More about Leipzig & our campus
In October 2021, Leipzig was recommended as a top German destination in the latest edition of "Ultimate Destinations in Germany" published by Lonely Planet. The city was listed #1 out of 250. In January 2020, The New York Times recommended Leipzig as one of the 52 destinations to visit globally.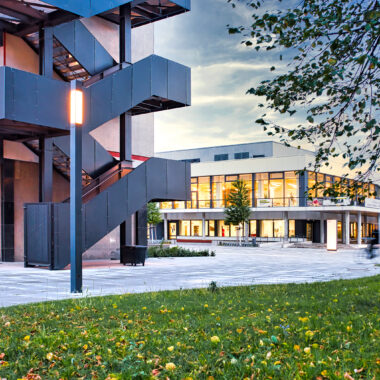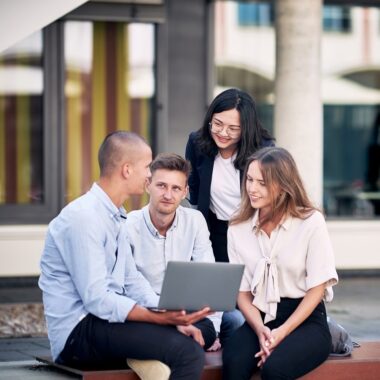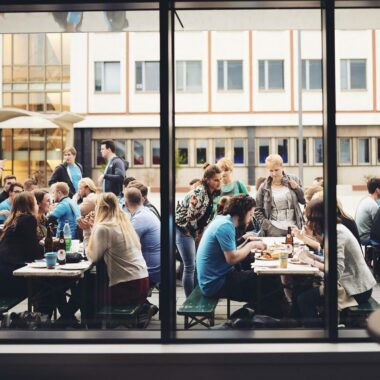 Your career benefits from your study abroad experience
The full-time Master in Management program at HHL will open doors to international career opportunities. At HHL not only will you receive a degree from an accredited business school in Europe, but you'll also get the chance to do a double degree. The Master in Management program will equip you with the necessary tools to navigate and excel in the fast-changing, increasingly digital and ever more globalized world of the future. Interested in learning more? Don't hesitate to reach out to program manager Jana Vogel for additional information or take part in our (virtual) events.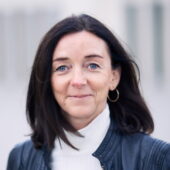 Author
Jana Vogel
Hello, I'm Jana. I have been working for HHL for almost 20 years and know the DNA of our university very well. As the Director of Program Marketing I´m here for you to answer all questions about our Master's programs, including the General Management Track, our Finance Track and Entrepreneurship Track. Feel free to reach out to me. I am more than happy to assist!