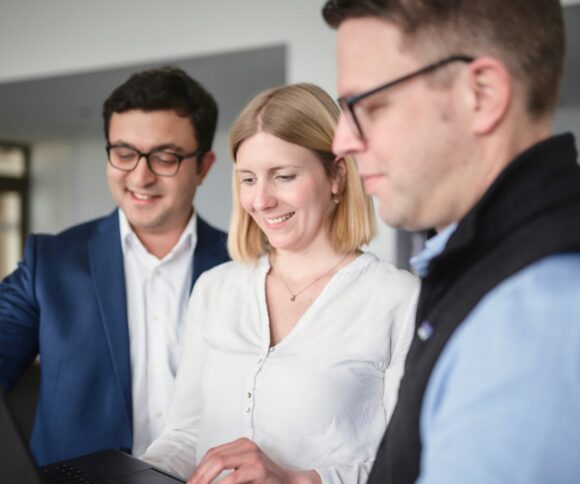 Win-Win Formula: 10 Steps to Prepare Your Part-Time Studies Pitch
by Stephanie Pleiss-Dietrich | November 21, 2023
Are you looking to lift your career to next level with a part-time program at HHL but you don't know how to start the conversation with your boss? We keep you covered: Let the following 10 questions guide you through your preparation process to convince your employee to support your part-time study at HHL. Let's start!
10 Steps to your Part-Time Studies Pitch
You started your career with a Bachelor's degree, gained work experience and are now ready to take the next step towards a Master's degree? HHL´s excellent part-time Master in Management or part-time Master in Business Administration could be a perfect option for you to deepen your management know-how as well as enhance your leadership skills besides having the benefits of a full-time job.
When preparing to apply for a part-time Master's program it is important to get your employer on board at an early stage and to discuss the important framework conditions such as funding or time management. HHL created a guide with 10 steps to convince your boss you studying part-time. Ask and answer the following 10 questions before you start the conversation and successfully argue your case and receive support from your company for your favored part-time studies. Ready? Let's start!
Questions to your Win-Win Formula
Who will be making the decision?
What level of support already exists?
How does the program fit with the needs of the business?
How does the program fit with my career development?
Why HHL's part-time M.Sc. in Management or part-time MBA?
What will I bring back to my organization?
What commitment am I asking for?
What commitment will I be prepared to give?
Do I have all my facts assembled?
Am I prepared to persevere?
Set up your list of pro- and contra-arguments
Prepare a list for each stakeholder who will be involved in the decision-making. Fill it with individual arguments in favour of your part-time studies that are beneficial to the goals of this instance. Also consider what counter-arguments these stakeholders might have and how you would refute them. The following questions will help you to find the most relevant arguments.
Step 1: Who will be making the decision?
Typically, more than just you and your manager will be involved in this decision-making process. Be prepared that different stakeholders such as your HR manager, other department heads or even the CEO may be involved and may need different information or arguments. So who will be included in the decision-making process in your organisation and what are their main interests?
Step 2: What level of support already exists?
Your organization may already have a list of programs other employees attended to further their education. Find out why those programs were chosen and what level of support is provided to participating employees. You may have to make your case for your favored HHL's Master program from scratch but you can use the information you collected to back up your request.
Step 3: How does the program fit with the needs of the business?
Demonstrate how the key concerns and challenges of your business area can be addressed through the program content, the structure, and the academic and soft skills development. Focus on the individual goals of each stakeholder and try to show how your part-time studies can be beneficial to them, too. It may help to explain the effect of your part-time studies in the short-, mid- and long-term.
Step 4: How does the program fit with my career development?
Of course, a top-relevant question will be why you want to study besides your job and why you think this will support your career goals. Signal to your organization that you are serious about your plans, and how you aim to develop throughout the program. Again, give a forecast of what they can expect from you in the short-, mid- and long-term – this time with a focus on your own goals. Need some ideas? Here you go: improving resilience, time-management skills, project management skills, task prioritization, self-organization, developing into a responsible and modern leader, …
Step 5: Why HHL's part-time M.Sc. in Management or part-time MBA?
You will have to show your employer that the school and the program you chose are enhancing both the company's value and your personal development. Why is HHL different from other schools and what is unique about the part-time Master's program? Know your facts! It may be helpful to name our great rankings, entrepreneurial ecosystem and of course the valuable HHL network full of potential relevant future business contacts.
Get more tips and read first-hand experiences from part-time students
Step 6: What will I bring back from HHL to my organization?
HHL students will benefit from day one in the program, bringing back knowledge and perspectives from the program and their fellow students.
Through the comprehensive part-time M.Sc. education with the focus on management know-how and leadership skills the company will benefit from the enhanced potential of a very committed employee, who is able to work under pressure and knows how to manage time-sensitive projects most efficiently. Furthermore, there is also the possibility to focus on specific company issues in the master thesis.
Use the part-time MBA program to reach your goal, a management position. It balances hard skills – to develop your business mindset – with personal development as a future leader. Learn how to strengthen your strategic thinking and decision-making skills while reflectively working on your own leadership journey at the same time. Regardless of your individual background, coming from business administration, STEM or a social profession, the part-time MBA program will help you to upgrade up to a C-Level position.
Step 7: What commitment am I asking for?
Do not leave gaps. Be clear and realistic on what you require in terms of funding support and time, and the requirements of the program. Honesty is key – in the end you will only be supported when your company can trust in you and you in them.
Step 8: What commitment will I be prepared to give?
Employers may ask for a commitment from you in return, such as lock-in periods post-program, and agreements to refund tuition in the event of leaving the organization. This is your opportunity to reinforce your own commitment to your organization and the contribution you will be making now and in the longer term.
Step 9: Do I have all my facts assembled?
Check with HHL to ensure that you have the latest fees, facts and figures to back up your case. Remember that all of HHL's study programs are continually being evaluated and updated so inquire out about any innovations or changes since you first researched the program.
Did you gather all relevant program-related facts?
Check out our part-time programs en detail again in case you missed something of relevance for your persuasion strategy. This way to:
Step 10: Am I prepared to persevere?
There is always the chance your company will not take your initial request as seriously as you wish. Be prepared to go back and defend your case. Start again with Q1 and overthink your strategy!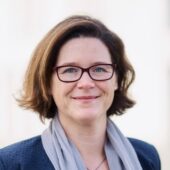 Author
Stephanie Pleiss-Dietrich
Hi! Here is Stephanie, your Part-Time MBA program consultant at HHL. As a service mind at heart, I am happy to answer your questions and support you in making your best possible program choice. After several years in the US, I came back to Germany. Leaving the tourism industry after several years, I joined the Program Marketing department at HHL in 2022. Since then, I found my passion in helping professionally experienced talents to take their career to the next level. Let's discuss how HHL can help you to achieve your career goals through our Part-Time MBA program. Would you like to know more? Let's have a chat!