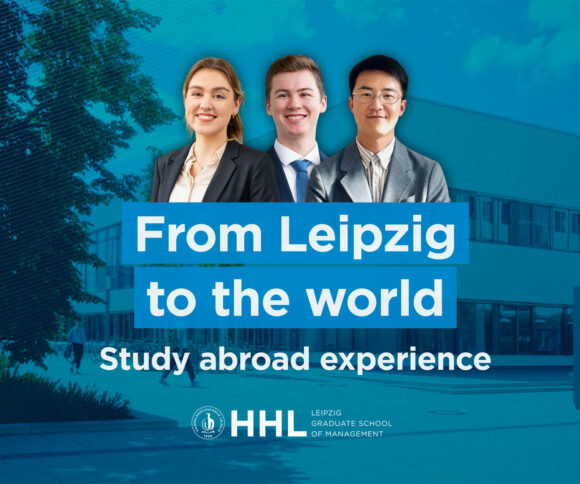 Your International Experience at HHL: This Is How a Semester Abroad Looks Like
by Solomiia Maksymiv | July 20, 2023
Spending a semester abroad will surely become a highlight of your studies. See what our students tell about their experiences and how the international relations department supported them along the way.
At HHL we are convinced that a semester abroad will help you to make the most out of your studies. That's why such an international experience is included in most of our full-time MSc study programs. But even if you decide to study part-time or in the Entrepreneurship Master Program, you can make use of this opportunity as well.
If you're planning an international career – HHL is the right place for you
Our students get a variety of opportunities in this regard. When you are about to do a semester abroad, you get to choose from over 140 Partner Universities on all continents. And if you want to go further, you could even do a double degree with one of them. You can also do a summer school program besides a regular term abroad.
But even the HHL Campus itself is very international. Each year there are approximately 100 incoming exchange students who come to us to stay for a semester or for our summer school program in Leipzig.
Our International Relations Department and its services are at your disposal
If you are in for an international experience, there might be a lot of things you have to deal with. And that's where we come to your rescue! HHL's International Relations Department will be of great help with a whole lot of things, starting with choosing a university and ending with transferring your grades and credits back to HHL. They are also there for you if you need help with application, visa, or scholarship, which might be hard to deal with alone. Read more here. To sum up, with us you are in professional hands and have nothing to worry about!
Gain exclusive insights into our students' journeys firsthand
These students of ours have recently completed a study abroad term at one of our partner schools. Let's see what they´ve got to say about it!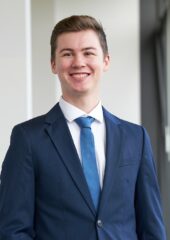 Marvin Blome
After Marvin did his Bachelor of Management, he got enrolled in the Master in Management Program at HHL in 2021. Besides his studies, he supported HHL's student initiative Accelerate as Head of Conference.
From August to September 2022, he spent his semester abroad in South Korea at the KDI School of Publicity and Management in South Korea.
Spending a semester abroad in South Korea was a nice opportunity for Marvin to dive more into Asian cultures since he had never had such an experience before. HHL International's Office helped him a lot with getting the documents ready and clearing up some misunderstandings with the university.
In South Korea, you really get to know different nations, than you would normally meet in your standard Erasmus semester abroad.
He mentions that he really liked the city he stayed in – Sejong. It´s not so populated in comparison to Seoul, and he could enjoy his own space without too many other people and being in traffic jams.
Marvin took three courses at the KDI School. The first one was the Korean language and culture, which he recommends to anyone going to study in Korea. The other two were Population Development and Entrepreneurship. The workload at Sejong was manageable, with group work, presentations, one exam, and a final paper.
Marvin also had time for extracurricular activities, such as joining the football club and participating in the TEDx initiative. He enjoyed the flexibility to pursue various interests without being solely focused on deadlines.
He also enjoyed local free-time activities, like sports clubs and karaoke with friends. Martin explored diverse Korean locations, from the northern region near the demilitarized zone to Jeju Island. He also visited Busan, Seoul, and ventured to Japan, where he discovered Tokyo, Kyoto, Mount Fuji, and Disneyland.
Want to hear all the details from our students? Watch the full video!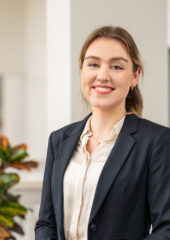 Anna Kossmann
During working in the Strategy Department at Deutsche Bank, Anna started her Part-Time Master in Management at HHL in 2020.
From September to December 2022 she chose an extra abroad term for an additional full-time study experience. Therefore, she joined the MBA class at the McMaster University in Canada, Hamilton.
In her abroad term Anna joined the MBA class. There she interacted with both full-time and part-time students, including exchange students from France, Denmark, and Germany.
She took practical classes on Project Management, Strategic Management, and Principles of Leadership. Each class offered unique insights and learning about the Canadian economy firsthand.
Despite the workload being a bit higher than at HHL, Anna managed well. Toronto fascinated her with its vibrant scene. She even had a chance to explore natural wonders like Niagara Falls. Hamilton, though smaller, provided various student activities organized by McMaster's international office.
Anna mentions that she appreciated the inclusive community created for international students. The university facilitated gatherings like international dinners and World Cup soccer game viewings. Overall, Anna found her study abroad experience enriching and broadening her understanding of Canada's culture and history.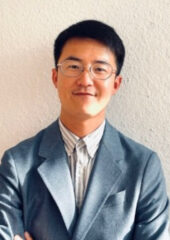 Zhen John Wang
Zhen graduated with a Bachelor's degree in Applied Physics at Anhui University in 2012 and started his career as a Product Manager in China. To take the next step he started in the Full-Time MBA Program at HHL in 2021.
To experience the US personally and to expand his cultural understanding he pursued a term abroad in the US at UNC Kenan-Flagler Business School from August to December 2022.
Being from China, Zhen has a great interest in experiencing the US culture. On top, his interest in the internet industry and passion for basketball motivated him to choose the opportunity for an extra term abroad.
Before his departure, Zhen gathered valuable information from alumni and learned about their experiences. Arriving in Chapel Hill, North Carolina, he found the location student-centric and convenient with an efficient transportation system.
UNC, a large public university, offered a range of activities and facilities, including sports like basketball and soccer. Zhen played tennis with his classmates twice a week. The business school, a part of UNC, had a diverse student population, representing various nationalities. This multicultural environment allowed him to make connections and learn from peers around the world.
Zhen appreciated the academic aspect as well. He took six courses, including ones related to his background in Tech Product Management. The workload varied, but he found it manageable. During breaks, he took advantage of the university's location to explore cities like New York and Washington, D.C., gaining exposure to different cultures and industries.
Experience from the international exchange is very useful personally and also professionally.
During this experience, Zhen felt closer to American culture, acquired industry insights, and expanded his network. It helped him shape his career goals and provided a diverse perspective on his post-MBA path.
Interested in participating in such an exchange yourself? HHL is a place to start!
As you see in this article, our students were very happy to have an international experience as a part of their studies at HHL. You can also check out other stories about their semesters abroad: for instance those about going to Singapore, Spain and the USA.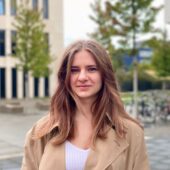 Author
Solomiia Maksymiv