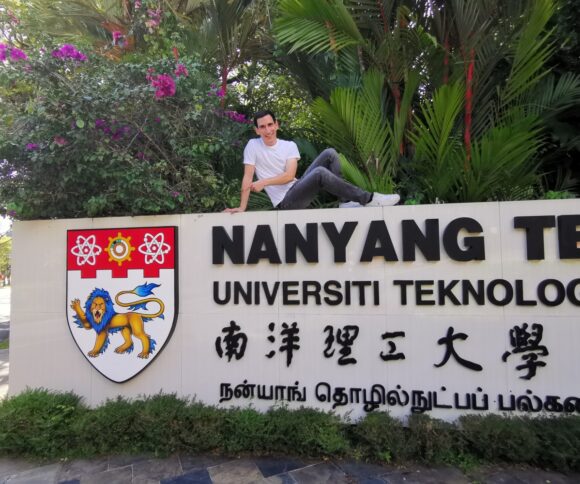 Study Abroad: a Part-Time MBA Student Spending a Trimester in Singapore
by Laura Winkler | March 17, 2023
Jan Schrempf is a part-time MBA student at HHL and currently working as Business Partner Controlling at Bosch. Today, Jan shares his experience abroad at the Nanyang Technological University - College of Business Singapore. Get inspired by his personal and professional lessons.
Experiencing full-time studies with people from all around the world in Singapore
Our part-time Master in Business Administration at HHL offers the opportunity to take an International Perspective: to study abroad. Our part-time MBA student Jan Schrempf aimed to gain this experience and went to HHL's Office for International Affairs. After a delay due to the impact of COVID-19, Jan could finally start his trimester abroad in November. He did not only live and study in Singapore but also gained educational experience and extended his network
How was the process of choosing a partner university?
HHL's Office for International Affairs offers an informational session for all students interested in studying abroad. This covers the process of selecting and applying to one of the 150+ partner universities, as well as attending a term abroad.
Initially, my plans were made in 2020 to attend Singapore's Nanyang Technological University College of Business (NTU) in 2021, but the impact of COVID-19 was not yet considered. There should have been a long exchange between HHL, NTU, and myself before receiving final confirmation to attend Trimester 2 at NTU in Singapore in November 2022. However, HHL also offered alternatives such as summer schools and exchanges with other business schools in Europe.
In retrospect, the wait was definitely worth it, and I am deeply grateful for this opportunity. I would like to give a special shout-out to HHL's Office for International Affairs, all the officials at NTU Business School, and my NTU student buddy.
What is the most inspiring learning experience abroad you have had until today?
Certainly, I could mention personal findings from any of the lectures I attended, ranging from private equity to data analytics to corporate sustainability. However, I believe that more importantly two things unleash exceptional power in teams and allow fascinating ideas to arise: the deepest respect for each other and each other's culture as well as the willingness to compromise – in all of the classes and in any kind of international collaboration.
About Jan Schrempf
Read more
Hello there, my name is Jan. I am a part-time MBA student (P15), born and raised in Stuttgart, Germany, and currently employed as a Business Partner Controlling at Bosch. For me, studying at HHL was about both completing a consecutive, business and economics-related graduate program and exploring my personal leadership traits in order to eventually advance to a commercial manager role in a corporation.
How has your study abroad experience influenced you, both personally and professionally?
Sharing an apartment with people from India, China, and Myanmar, and studying with people from all around the world, gave me the chance to take a break from my professional corporate work, see new perspectives, adjust my personal focus, and, most certainly, to receive advice from people with different backgrounds. Professionally, it is especially the awareness of sustainability, created by a range of lectures, that has changed my way of thinking and working. I believe it is our duty as prospective corporate and startup leaders to initiate and lead climate action and to inspire others to move in the same direction.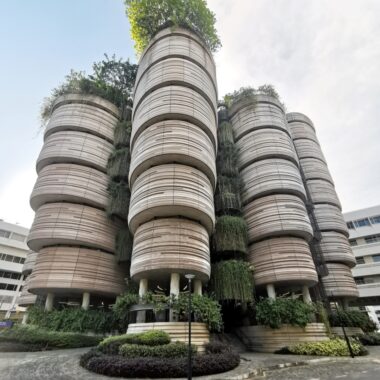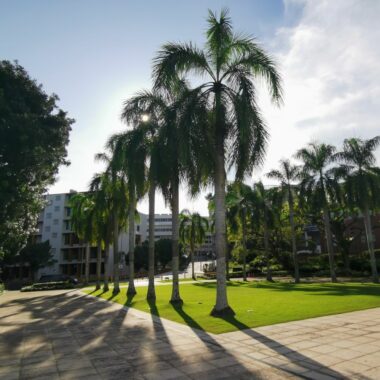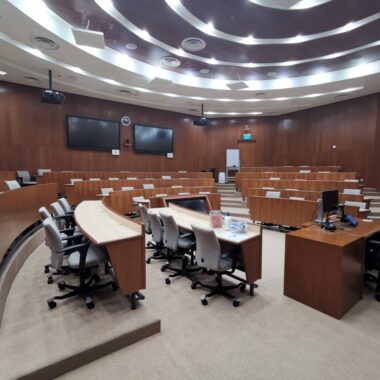 How has your stay in Singapore helped you to expand your network?
In Singapore, I had the opportunity to expand my network in three ways. Firstly, by getting to know the people I shared an apartment with, who had diverse backgrounds such as software development, research, and engineering. Secondly, by building relationships with about 60 students in my cohort through lectures, shared activities like going to the gym, playing futsal, doing sprints, and celebrating holidays and birthdays. Lastly, through networking events organized by the MBA executive committee and student clubs, such as the annual alumni meeting of the NTU, workshops on VISA consulting, NFTs and personal branding, and networking events with product managers from companies like Amazon, Apple, McAfee, TikTok, Abbott, and Stryker.
Was the term abroad what you expected?
Absolutely. As a full-time employee and part-time student in Germany, I expected to have a full-time student experience at NTU's large campus with approximately 20,000 students and to gain insight into what it would be like to work in Singapore. I am very grateful for having been part of an international group of smart and ambitious students. We engaged in stimulating discussions, and challenging case studies, participated in sports competitions and had a lot of fun both on and off campus. Although I would have preferred to live on campus, living off campus gave me the opportunity to experience Singapore from a more "at-home" perspective.
How did you manage to go abroad as a part-time student with a full-time job?
The most important aspect is early communication within one's organization. Firstly, with superiors and secondly with HR, by explaining personal interests and intended goals to be achieved through the studies. In my case, I announced my plans for a term abroad a year in advance and connected my intended goals with my company's internal development plan, highlighting the benefits the company would gain from my attendance during the term abroad and the specific courses. Secondly, I recommend being open to different options to bridge the time, such as vacation days, paid overtime, and a sabbatical. From an employer's perspective, there may never be the ideal time to allow ambitious employees to leave, but it is a once-in-a-lifetime opportunity. Do not let anyone discourage you, go for it!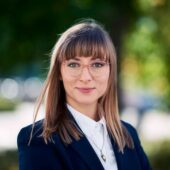 Author
Laura Winkler
Hi, I'm Laura, part of the online marketing team at HHL. As a creative mind and storyteller by heart, I enjoy developing engaging content strategies and pieces for our HHL community. Did you ever wonder who texts the posts on our social media channels, creates clips and reels, or manages upcoming blog posts? Yep. That's me. In fact, I'm always on the hunt for the next student or alumni interview, twisting myself to capture the perfect scene on campus, and interacting with our followers. Thinking of having a feature on one of our channels, too? Then simply reach out to me and I'll be happy to take care of your idea!