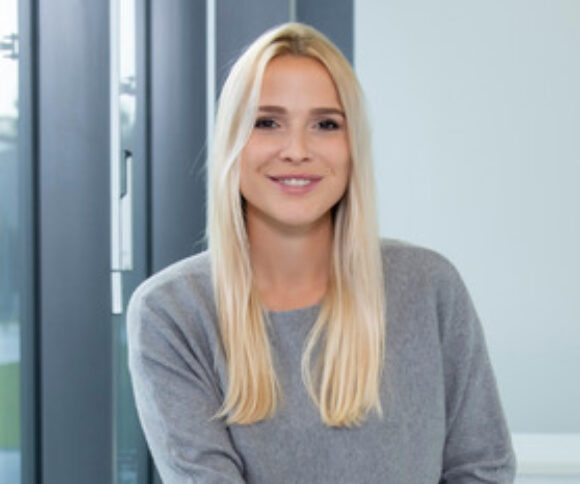 How to Achieve a Work-Life-Study Balance as a Part-Time Master in Management Student
by Julia Banitz | October 04, 2022
How do you combine working and studying part-time and still find some time to relax? We asked part-time Master in Management student Julia Fischer how she stays on track and finds her balance.
Interview with part-time master student and information architect at IBM, Julia Fischer
This interview was first published in November 2020. Career update: Since January 2023 Julia Fischer is working as a Consulting for Microsoft.
Julia Fischer studies the part-time Master in Management program at HHL and works as an information architect at IBM. While a part-time master's program can easily fast-track your career, we know that it also comes with an extra workload. That's why we reached out to Julia and asked her to share how she manages her work-life-study balance.
We do our best to provide a good work-life-study balance for our students. However, no one can give you better advice than our current students. Let's jump right into the interview with Julia.
Since I can't always estimate how long I'll be working on a project or preparing a customer appointment in the evening, flexibility was a decisive factor in deciding on HHL.
What made you decide on HHL and why was a part-time program the right choice for you?
During my early years at IBM, I realized that I would like to enhance my practical experience with theoretical knowledge. In my bachelor's degree, I studied innovation and design management, so it was especially important to me to find a master's program that really takes a deep dive into business and finance and focuses on leadership theories.
At the same time, it was essential that the program would be perfectly compatible with my job. Since I can't always estimate how long I'll be working on a project or preparing a customer appointment in the evening, flexibility was a decisive factor.
Enjoy the time you study at HHL to the fullest! You will definitely learn important things for life as you have chosen HHL – so take the chance and meet great people, build a network and have an incredible amount of fun.
Let's take a look at your current position at IBM. Does your employer offer any support to employees studying part-time?
Yes, at IBM there is a special program: Master@IBM, where you get the opportunity to continue your education while working. This gives the necessary flexibility to prepare for exams and courses. My manager supported and encouraged me unconditionally, which was really great. At the same time, you can talk to other students who also work at IBM and study at the same or a different university.
What learnings or course content do you already benefit from in your work at IBM?
My job requires me to work IT- and Innovation-related. I end up living in my own little IT universe. The studies at HHL helped me to broaden my horizon and accelerate my career. Additionally, I learned all the basics that I would otherwise not have approached in my daily life. Furthermore, I was able to hone my expertise with the help of additional electives.
More reason to choose HHL's part-time master program
How does the exchange with fellow students or the HHL network support you on your professional journey?
I believe one of the most important reasons to choose HHL is your fellow students. At HHL most students have very similar goals, are eager to support each other and share a similar mindset. You learn a lot from each other, you push each other, and improve your intercultural skills.
Julias introductory week
Read more
Something that I really enjoy about HHL is that you meet all the other first-years during the introductory week. In addition to the weekends that you spend at your chosen location, there is a residential week once every six months with all students from all locations. In our first week, there was a cooking event that encouraged us to work together as a team. That evening I met a classmate who has since become my best friend. Together, we prepare for exams and exchanged ideas. She is also the person, who reminds me to keep an eye on my work-life-study balance.
How do you manage a work-life-study balance? Can you share a routine that has worked for you?
I have learned to set priorities. In the morning I always write a list of my most important To-Dos. If you work, study and still want to have a private life, you are not going to be able to do everything you want. To make sure that important things don't fall behind, I write these "priority" lists.
Here's one thing, I never would have expected to happen: In my free time, I like to go jogging and meditate. It helps clear my head and grounds me.
What is your biggest take-away from your studies so far?
I just recently told a friend that I believe the mindset is by far the most important take-away. For one, you learn a lot about theoretical concepts and models and have great lecturers combining theory and industry expertise.
However, I believe the most valuable part of the program is the exchange with fellow students. The insight into my peer's work-life provides me with a "hands-on-leadership-mentality".
In what way has the flexible study schedule helped your work-life-balance?
When I started my bachelor's degree I knew that I wanted to do my master's degree at HHL. At that time HHL only had one location in Leipzig. Now there are three locations: Leipzig, Munich and Cologne. As I travel a lot for my job and life in Munich, it is a relief not to have to travel that much on the weekends. My main campus is in Munich. However, I was able to talk to my program manager and arrange to take some courses at a different location a few weeks later rather than the following year. This makes my life a lot easier.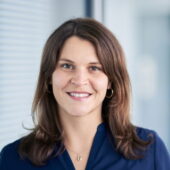 Author
Julia Banitz