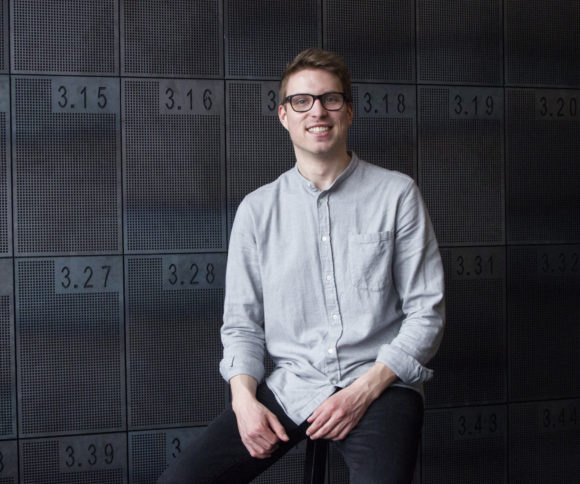 HHL Entrepreneurship: From part-time Master of Management to Startup Founder
by Ellen Schönfelder | February 05, 2020
Tobias Rasche is co-founder and CEO of the company YPTOKEY, a solution for decentralized digital access to objects. After finishing his part-time Master in Management he took the plunge into self-employment.
Interview with Tobias Rasche, CEO of YPTOKEY
This interview was first published in January 2019.
Tobias Rasche is co-founder and CEO of the company YPTOKEY, a solution for decentralized digital access to objects. Until 2016, he studied at HHL a part-time Master in Management (M.Sc.) on the Cologne campus and this year he took the plunge into self-employment. In the interview he talks about his startup, the founding process and how his degree and HHL's alumni network helped him.
How did you come up with the idea to start YPTOKEY?
I was working for the automotive supplier Hella during my Part-time M.Sc. and last year I switched to the internal incubator, where I also met my co-founder Nikolay Manchovski. Hella itself manufactures car keys and everything related to the Passive Car Entry System. Even though this may already be very convenient, you still need a different key for each Car2Go or DriveNow and you need to repeatedly verify yourself.
"Our vision: One key for everything"
We thought it could be easier than that. We have therefore developed a software solution for digital, decentralized access in which all partners have equal rights. The whole thing works by making use of blockchain technology. In our view, the information about the objects to be opened should not be located on a central platform. Instead, all transactions involving the sending of information should be transparent and unchangeable, so that the user always has his information locally with him and it is not stored in a database.
In terms of technology, we have come up with the idea that users can not only use their own identity for cars, but also for other things, such as opening front doors. Our vision: One key for everything! That's how this idea has evolved. We first built a small prototype and then approached customers in the automotive and non-automotive sectors to get feedback. We received a lot of positive responses. Accordingly, it was slowly time to move away from the incubator. With the registration of a GmbH it came to the spin-off of YPTOKEY in April of 2019.
How did you come to the decision to study a part-time M.Sc.?
I had initially completed a dual Bachelor's degree at the Baden-Württemberg Cooperative State University. I really wanted to do a master's degree, but I was also tempted to gain experience in the job market. I therefore took a closer look at both options. At Hella, there was the opportunity of a reputable job in the sales division. That's why I decided on this alternative, but with the clear intention of still wanting to do my Master's, which I also communicated to my boss.
In the end things changed and I didn't want to leave my job after only one year. Coincidently, I became aware of HHL's Part-time M.Sc. at a "Master and More" fair in Cologne. It soon became clear that HHL's offer was a perfect match for what I was looking for: I would be able to continue my job and do my Master's in Cologne at the same time. That was a good decision, a good program and I can say afterwards that I am very satisfied.
What about the compatibility of the part-time M.Sc. with your job?
On the employer side, I basically had more leave during the semester, which was a general offer from Hella to all part-time students. Otherwise, I took care of the compatibility myself. Of course, I always kept this very transparent for my boss, so that here and there consideration could also be given to my workload.
What did you particularly like about HHL's studies?
First and foremost, the HHL's culture, which is strongly lived by the students but also by the staff: on the one hand very down-to-earth, on the other very ambitious. I personally liked this mixture because I can identify myself well with these values.
I once got to meet the founder of trivago, Rolf Schrömgens, who gave a lecture at HHL. His greatest learning at HHL, as he told us, was that anything is possible and that you can do what you want. In retrospect, I have to admit that this has opened my eyes to new possibilities and evoke my courage to simply do things.
To what extent does your work as a founder benefit from your M.Sc. studies at HHL?
A general management course gives you an insight into every area of entrepreneurship. This is especially helpful as the founder of a start-up, because you have to do everything yourself, from accounting to innovation management. It's not just an empty phrase that entrepreneurship and the spirit of reasoning is something you take into your own hands and do; and that's something you live and breathe in all lectures at HHL. This helps you, especially in your personal development, to gain confidence in yourself and to simply try things out.
To what extent did the HHL Alumni Network help you during and after your studies?
During my studies, it was especially motivating to see who HHL alumni are, what they do today – there were many exciting stories. After graduating, there was an incredible willingness on the alumni side to talk to HHL graduates if you want to get an impression of potential employers.
In the run-up to my founding, I also got to know a lot of alumni in Berlin who recommended me to others, made contacts and gave me tips; the network actually works very well.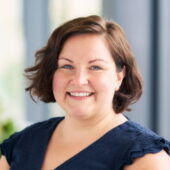 Author
Ellen Schönfelder
Hello there, I'm Ellen and international education and student mobility is my thing! I did my first language course in the UK at the age of 14 and I have been an exchange student in Denmark at university. I have lived in Malta and Ireland for 15 years to work with international students and support them on their individual and exciting journeys to improve their education. I joined the HHL community in 2021 as a program consultant for the full-time MBA program and I am very much looking forward to accompanying you on your next steps of this life-changing journey. Any questions about the full-time MBA program? Let's have a chat!