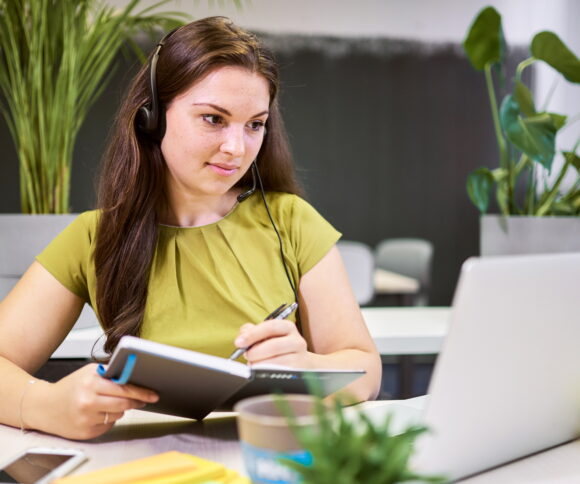 A Time for Responsible Leadership
by Prof. Dr. Stephan Stubner | September 19, 2022
The current world developments of March 2020 urge us to unite and practice support. HHL makes the shift to online lectures and virtual events.
HHL United in Community Spirit
The current developments call for responsible leadership. As a global community, we have the responsibility to protect our society and support those working to keep us safe and healthy.
With new changes and challenges coming up every day now, it is becoming increasingly difficult to make any kind of predictions. It is therefore essential to remain connected, place trust in one another, and to take advantage of the many digital options we have available.
We are united in a mission for a brighter future! This is a time for us all to find strength in our community, show support wherever we can and act as responsible leaders to our society and those in need.
Leaders must give their employees freedom to reorganize themselves and walk unusual paths in these unprecedented times. We must trust one another to do our best in successfully combining health and safety, family and working life.
Prof. Dr. Stephan Stubner, HHL Dean
Working remote to #flattenthecurve
HHL already closed its campus to students on March 12, 2020 and sent staff members off to work remotely wherever possible. We believe it is important to take precautions wherever possible.
As an international university with approximately 750 students from 65 nations, HHL takes its duty to care for students, members of staff and society very seriously. Therefore, we were not hesitant to decide in favor of extending the suspension of classroom teaching until May 2020. This decision was made in coordination with the Saxon Ministry of Science and The Saxon State Rectors' Conference.
Creating digital solutions for your future
We are happy to announce that around 90% of our classes will be converted to online teaching, bringing the #hhlspirit into the virtual classroom. Additionally, we were able to offer the first online courses only 24 hours after receiving the official notice that HHL campus would be closing down. We greatly appreciate our staff being so quick to implement these changes and are grateful to our motivated students for being open to all the new developments.
Today, only two weeks after staff and students were asked to stay home, we are already offering 35 classes as online courses. By implementing new digital learning solutions, we are able to convert the #hhlspirit into "collaborative online lectures", focusing on digital student interactions and peer-learning activities. The dedication and adaptability of the HHL community motivates us to continue improving our offer.
In addition, we are working on creating online formats for selected courses from the Executive Education programs. Please keep an eye on the program's website for further updates.
Check out our other articles!
Fully digital application process for future students
As an innovative business school, HHL quickly adapted to the new requirements. We are currently conducting all academic, program-related, and admissions-oriented activities digitally.
Furthermore, the HHL admission team is ready to help prospective students with a fully digital application process. Please choose your respective program and read about all changes, effective immediately:
These changes are to ensure that everyone has continued opportunities to apply for HHL's programs, regardless of geographic mobility and test center closures. We are looking forward to guiding you through the process so we can welcome you onto our campus as a new student in September!
Virtual Campus Day for all new students
We are glad to announce that the Campus Day is being turned into a virtual event. Prospective students can sign up for the Virtual Campus Day on April 4th 2020 through our website and will be able to take part in various digital formats – from virtual lectures, Q&A sessions to virtual career consulting.
Virtual HHL Startup Consulting Days with McKinsey&Company
We look forward to hosting the HHL Startup Consulting Days in a new online format next week. Together with our partners from McKinsey&Company, we are adapting the schedule an getting everything set up for a successful event.
Keep an eye on our event page as we update it with upcoming virtual events.
Bringing the #hhlspirit into a Virtual Space
While we are unable to predict the future at this point, we want to leave you knowing that we will continue to be there for our community. While the staff and students connect through digital solutions, our administrative staff is working behind the scenes to create virtual solutions for everyone.
This is a time for us all to find strength in our community, show support wherever we can and act as responsible leaders to our society and those in need.
Stay safe and keep positive!
This article was first published on March 19, 2020.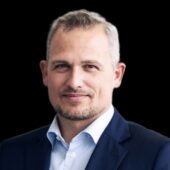 Author
Prof. Dr. Stephan Stubner