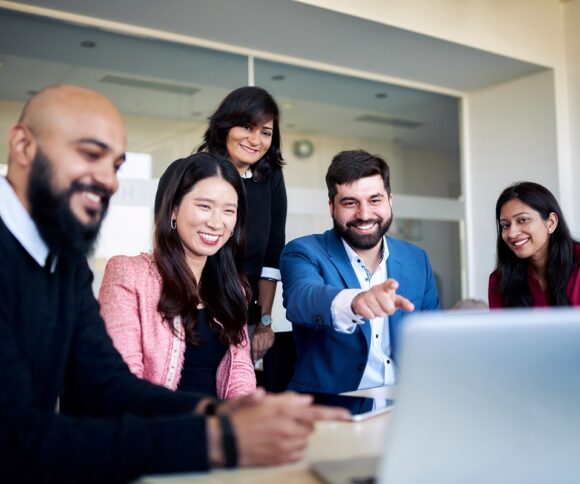 8 Reasons Why You Should Study an MBA
by Ellen Schönfelder | October 10, 2022
Thinking about studying a full-time MBA program? We know there are many things to consider. That is why we have gone ahead and compiled a comprehensive guide of eight reasons why you should take the leap and study an MBA.
Why studying a full-time MBA program is the right choice
A full-time MBA program is specifically designed for professionals and executives with high potential who are seeking to complement their existing skills and qualifications and are planning the next step in their careers. However, we understand that making the decision to pursue an MBA degree requires thorough research. That is why we have gone ahead and compiled a comprehensive guide of eight reasons why you should take the leap and study an MBA.
1. Better career opportunities
No matter what your career ambitions are, chances are you will be able to realize them thanks to the state-of-the-art education and professional network that comes with an MBA degree. From meaningful career progression to switching industries or even launching your own business, an MBA prepares you to become the future leader our world needs. Moreover, an MBA opens the doors to more financial freedom.
2. Work and live in Germany
If you are considering a career abroad, Germany has a lot to offer to international graduates. Studying for a full-time MBA is a good way to get to know the German (work) culture and language while an internship gives you an in-depth look at job requirements. With Germany being Europe's largest economy and its low unemployment rate of 6%, the job opportunities are definitely in your favor. Make use of on-campus career events and connect with alumni to learn more about your preferred industry.
Additionally, Germany's visa regulations are very favorable for international students looking to enter the German job market. The student visa allows you to stay in Germany to look for a job up to 18 months after completing your studies, giving you enough time to find the right career path for you. Once you find a job, you can receive your long-term residency or even the EU blue card. An impressive 87% of HHL graduates launch their post-MBA careers in Germany.
3. Make an impact
Climate change, resource consumption and systemic injustice are progressing continuously. This development means leaders must be prepared to question traditional tools and methods. However, it takes courage, perseverance and a good deal of responsibility to tread new paths in business and management.
In addition, all students are introduced to the Leipzig Leadership Model, which shifts the focus towards a logic of contributing. Students are encouraged to view leadership as helping individuals to flourish in a community, while simultaneously allowing for collective prosperity.
4. Grow your professional network
One of the great benefits of an MBA is the diverse backgrounds and practical experiences of your classmates. The lively mix of nationalities broadens everyone's perspective and enhances class discussion. You'll build an internationally diverse professional network in an inspiring learning environment. The small and tight-knit community of students, alumni, professors and staff from around the world creates a community spirit that lives on after graduation.
At HHL you'll have multiple possibilities to grow your professional network. From joining student initiatives, taking part in company case studies to actively reaching out to the alumni network, you'll have plenty of opportunities to gain valuable insight into the business world. Our full-time MBA classes welcome 90% international students, making your studies a truly enriching experience. We are especially proud that HHL also stands out among business schools with the highest percentage of female MBA students in the world, namely 65 percent, in the 2020 intake.
5. Find your purpose
Everyone has a unique combination of qualities, interests, values and skills. The more you are aware of this, the more authentically and energetically you can design your future career options. As you take the next step in your educational journey, an MBA provides you with the room to experiment, learn and consider new career opportunities. Not only will you be studying with a diverse group of talented people from various different industries, but you will also be challenged to lead and manage your time in a completely new way.
6. Entrepreneurship
New ideas are born every day, but it's the bright minds behind those ideas that bring them to life. A business school is a perfect place to learn from experienced entrepreneurs and hone those business skills. However, an entrepreneurial mindset does not always mean you have to start your own business. More and more large companies start corporate entrepreneurship initiatives fostering entrepreneurship within their businesses.
When it comes to entrepreneurship, HHL takes the lead – among business schools and across Europe. That is no accident – we live and breathe entrepreneurship and have made it an integral part of our curriculum. We regularly invite entrepreneurs, investors and other key players in the startup world to share their experiences with our students. Additionally, our DIGITAL SPACE allows students to explore their entrepreneurial spirit. Want more? Our student initiative Accelerate provides the perfect setting for you to network with entrepreneurs, potential business partners and investors.
7. Make a career switch
As an MBA student, you get exposed to a diverse network of students from all different backgrounds that can help you decide on your next career steps. Having equipped yourself with business knowledge and leadership skills you are now ready to create a career path that is not only successful but also fulfilling.
8. Become a responsible leader
Your MBA will give you the tools needed to become a responsible and effective leader – whether at an international company, a mid-sized company, a top-tier consultancy firm or an innovative startup. You'll deepen your understanding of state-of-the-art business management concepts and strengthen the competencies you need to succeed in management in a fast-paced digital future.
Digital skills, creativity, problem-solving skills, perseverance, leadership and intercultural management are just a few of the skills that empower HHL graduates to drive innovation and to take the risks necessary to manage successfully in the rapidly changing business landscape. Our value-oriented teaching supports you in the implementation of sustainable business practices. "Responsible beliefs and practices have to start at business school.", believes Professor Stephan Stubner, Dean of HHL.
This is why you should for an MBA
We hope this guide has helped you understand how a full-time MBA program can help you advance in your career and life. We understand that such a decision requires some effort and time on your side and we hope this deep dive will make the final decision easier for you.
If you would like some assistance in deciding if HHL has the right full-time MBA program for you, please don't hesitate to get in touch with program consultant Ellen Schönfelder for additional information or take part in our virtual and live events.
This article was first published on November 10, 2021.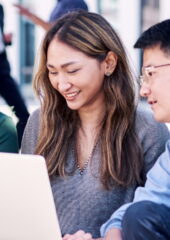 HHL Master and MBA Program Brochure
Want to discover more about our top tier and innovative Master in Management and MBA programs?  Dive deeper into the program structure, learn more about career development and networking at HHL. Get your free brochure here! 
Free brochure download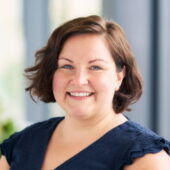 Author
Ellen Schönfelder
Hello there, I'm Ellen and international education and student mobility is my thing! I did my first language course in the UK at the age of 14 and I have been an exchange student in Denmark at university. I have lived in Malta and Ireland for 15 years to work with international students and support them on their individual and exciting journeys to improve their education. I joined the HHL community in 2021 as a program consultant for the full-time MBA program and I am very much looking forward to accompanying you on your next steps of this life-changing journey. Any questions about the full-time MBA program? Let's have a chat!