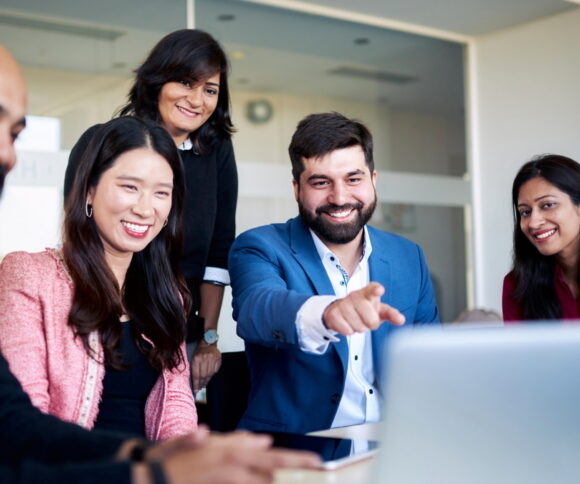 Tips to convince your parents you should get a master's degree in Germany
by Laura Winkler | April 28, 2023
Deciding to study for a Master's degree is associated with many questions, especially as an international student: Today, we break down how you can successfully get your parents on board with your decision for a master's degree in Germany.
5 tips supporting a Master's degree in Germany
Congratulations! With this goal, you decided to grow professionally. This is a big step and goes along with many changes. Most probably, your parents are an essential part of the decision progress. You need to convince them of your reasons so that they support your student journey. Here are 5 tips for persuading your parents of your master's degree in Germany – and for deciding on HHL!
Tip #1: Illustrate the benefits of your chosen study program
The first step is the most important one. By explaining the benefits of pursuing a master's degree in Germany, you show your parents that you have familiarized yourself with the program and know what to expect from it as well as what it means for your future career. Take away possible fears by showing them the website and explaining the offered possibilities you will have access to. Germany is home to some of the best universities, which open new doors for your career – especially the highly renowned HHL Leipzig Graduate School of Management.
Tip #2: Show how your preferred university supports international students
When the first step is taken, your parents will still have concerns. They might worry about your well-being or the affordability of the master's degree. Therefore, you should be prepared. Show them what support your favored university offers and how they provide you with the resources you need.
At HHL, we help you through every step of the progress, we guide you and are available for your questions at any time.
Check out related articles from our HHL Blog
Tip #3: Emphasize the cultural and language benefits for your career
Studying in a foreign country is your opportunity to widen your knowledge. This way, you can learn or improve your language skills, which can give you a competitive edge in the job market. Besides that, it is a unique experience as you get to know the culture, history, and society.
HHL offers German courses for international students. We offer all levels of German, including a pre-program German course for beginners in a blocked 3-week format.
The German language course is planned carefully so as not to conflict with the regular course load, and I recommend taking the opportunity to take advantage of this offer.
Aneesh Bhardwaj, HHL alumnus and Office of the CEO at Siemens AG
Tip #4 | HHL-specific: Highlight that you will join a renowned, prestigious business network
With a master's degree at HHL, you get to be part of the HHL Community. It's a vivid network with people from different backgrounds and experiences – including the most tight-knit alumni network full of successful founders and investors. Together, you benefit from each other through organized events and meanwhile, you enhance your social skills.
Whether you are a prospective student, currently studying, or an alumnus/alumna: The HHL community is a diverse and lifelong connection that has your back and is helping you to reach your goals.
Get in touch with us via Instagram (hhl.leipzig), Facebook, YouTube, and LinkedIn, or join one of our future events! There, you can get a glimpse of the HHL spirit and community. Staying connected with the Alma Mater and maintaining the bond between alumni, students, and prospective students is an important key to strengthening the lifelong community.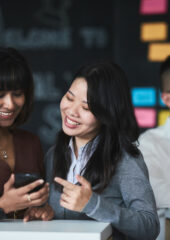 Ready to foster your future career success?
Let's start your journey together: Dive deeper into the program structure, learn more about career development and networking at HHL. Get your free brochure here!
HHL Master and MBA Program Brochure
Tip #5 | HHL-specific: Let the Success Stories of HHL alumni speak for themself
Success Stories of alumni are not only a motivation for yourself. The experience of other people is a way to tie the knot of convincing your parents. HHL's blog refers to many different and interesting success stories and women in business series of the HHL community.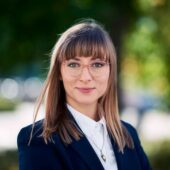 Author
Laura Winkler
Hi, I'm Laura, part of the online marketing team at HHL. As a creative mind and storyteller by heart, I enjoy developing engaging content strategies and pieces for our HHL community. Did you ever wonder who texts the posts on our social media channels, creates clips and reels, or manages upcoming blog posts? Yep. That's me. In fact, I'm always on the hunt for the next student or alumni interview, twisting myself to capture the perfect scene on campus, and interacting with our followers. Thinking of having a feature on one of our channels, too? Then simply reach out to me and I'll be happy to take care of your idea!