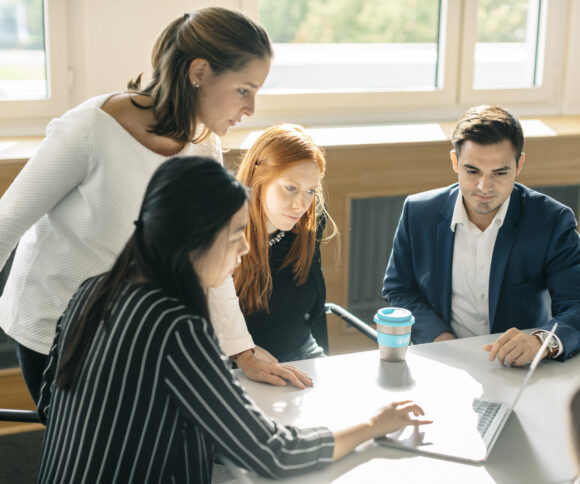 New Leipzig Talents Coaching Program
by Christina Stockmann-Zipfel | April 29, 2021
New Leipzig Talents program provides M.Sc. and MBA students the opportunity to work with experienced coaches and provides the space to reflect and develop their personal competencies. The coaching program focuses on stimulating self-learning processes and creating a platform for further personal development.
HHL alumni join NLT program as coaches
Coaching is like a "holding environment" that provides the environment to explore personal issues. Which competencies are important to me? How do I handle challenges that turn my own comfort zone upside down? Coaching gives an opportunity to pause for a moment. For anyone wishing to take the next step, it might be helpful to take the time to explore different perspectives, choices of action, and resources of growth.
The New Leipzig Talents coaching program
New Leipzig Talents (NLT), supported by BMW Leipzig and Dr. Arend Oetker, wants to provide just this space of reflection and advancement in an extra-curricular program. Many students learn about coaching as a tool for addressing self-perceived weaknesses, possible potentials or even desires for the first time during their NLT coaching. Thinking one step ahead, it can also be an impactful tool to use in a later leadership position.
About the program
Read more
The New Leipzig Talents (NLT) coaching program, supported by BMW Leipzig and Dr. Arend Oetker, offers access to high-profile coaches in the form of an extra-curricular program. Since the start of the program, over 100 students have joined NLT, describing it as one of the most valuable experience during their time at HHL.
Each NLT participant is paired with an experienced coach for over six months and will also attend additional group workshops. Throughout the coaching, the Leipzig Leadership Model acts as a road map, helping the participants identify dimensions of good leadership.
How to apply to the program
The New Leipzig Talents program runs over a period of six months and starts in spring and autumn. The program is aimed at all first-year students of full-time and part-time Master in Management and MBA programs.
A limited number of students will be selected to participate in the New Leipzig Talents program over a six-month period. Interested students can apply online with a letter of motivation and a subsequent short selection interview.
Six-month program with a personal coach
NLT participants are individually accompanied by an experienced coach for over six months and participate in additional group workshops. One guide along this learning path is the Leipzig Leadership Model, which has much to say to students who are making their way into the future. The Model helps to become aware of the dimensions where a leader can make a positive difference. For example, it highlights the idea that entrepreneurial action is never self-sufficient but closely linked to challenges of responsibility and the impact on the common good.
In fall 2020, 23 students from both the Master in Management as well as the MBA programs started the NLT coaching. By now, 105 students have joined the program. NLT meets the need of many students for support on various concerns that cannot be addressed in a pure career coaching process. Looking back, NLT is seen by many as a valuable experience from their time at HHL.
A shift to online coaching
However, given the pandemic, coaching happens primarily online now. Not only is online coaching a trend today, it also offers advantages for NLT as it is very flexible in terms of location. A coach based in Munich can easily work with a coachee from, for example, a part-time class in Cologne.
And that is the great thing about NLT, it connects people who otherwise would hardly have met each other. It wants to be a place for in-depth exchange which helps people to move ahead. However, to really be able to provide this, the number of participants is limited per year. With a number of our alumni we stay in touch even after their coaching and it is exciting to see how they move on.
NLT coaches share their expertise
NLT coaches are engaged on an honorary basis and they all share the goal of allowing students to have a coaching experience. They are the ones who make the program possible and fill it with life. All of them are great personalities and we are grateful for their strong commitment to creating such an outstanding supportive learning environment.
HHL Alumni as coaches
It makes us especially proud to also have HHL alumni among our coaches. In the blog interviews, they share insights on their approach to coaching with Prof. Timo Meynhardt and Psychologist Martina Beermann, who together launched NLT in 2016.
Interviews with alumni coaches
Read more
Learning to work with purpose
Prof. Timo Meynhardt and Psychologist Martin Beerman talk to Oleg Fedoseev, who now works as a freelance coach and is deeply passionate about the topics of self-reflection and purpose.
Victoria Dressel has taken a somewhat different approach to coaching. She is enriching NLT with workshops on mindfulness for many years and joined the program as a coach in 2019.
Ron Gabay has himself taken part in NLT during his time at HHL in 2016. He deals with the question of how to stay flexible in thinking without getting lost in randomness or stuck in stereotypes.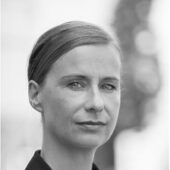 Author
Christina Stockmann-Zipfel
Manager New Leipzig Talents