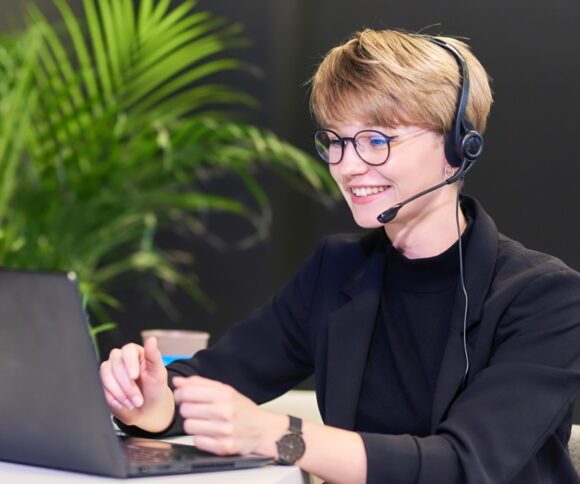 HHL Drives a 100% Digital Remote Strategy
by Alexandra Rothe | May 05, 2020
At HHL, we conduct 100% of our lectures, courses and events online and have been receiving so much positive feedback from professors and students that we want to share some of the voices behind our successful transition.
Impressions from HHL students and professors
Over the course of the past six and a half weeks we have seen the world change in a way we had not anticipated. At HHL, we went from working on campus to teaching online.
When HHL Dean, Prof. Dr. Stephan Stubner announced that the campus would be closed as of March 12th, we made sure we all got to work quickly to create digital solutions to allow our students to start and continue their studies, regardless of their geographic location.
Today, we conduct 100% of our lectures, courses and events online and have been receiving so much positive feedback from professors and students that we want to share some of the voices behind our successful transition.
It takes a growth mindset, strong infrastructure and supportive network to welcome rapid change.
We care about your education
We understand that it takes a growth mindset, strong infrastructure and supportive network to welcome rapid change. That's why we are here to support you on each step of your academic journey.
Since closing the campus due to government regulations we have hosted a Virtual Welcome Week for our part-time MBA students, welcoming our new students to the #hhlcommunity and creating a digital space to connect with each other and study together.
We've also made sure to adapt our admission process to accommodate the new circumstances and make it easy for you to apply, regardless of geographic mobility and test center closures.
Growth mindset necessary for success
A survey done by HHL's program management two weeks after switching to online lectures, found that 74% of the participants considered the online learning experience to be very good or good.
The overall success of this quick transition to online lectures is largely due to the commitment and growth mindset of HHL's professors, students and academic staff. That's why we believe it is time to let them speak and share their personal experiences with you.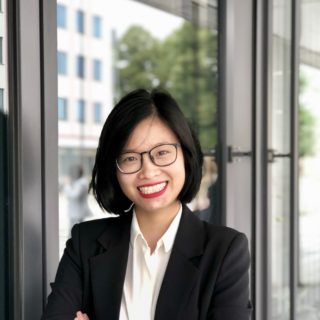 I'm definitely interested in offline studying on the HHL campus, however we need to admit that social distancing is the most beneficial way that we can do now in this uncertain situation. After few online sessions, I am totally satisfied with my courses and highly appreciate your effort in effectively adapting to this pandemic
Anh Trieu Thi Ngoc
Full-time Master in Management Student
Virtual lectures and courses
HHL's professors have found that the success of an online course depends largely on how the course material is presented and if the teacher is willing to view the virtual classroom as a unique environment that is there to be explored with the students.
The feedback I am receiving is more than great. And I am not only talking about the wonderful comments on LinkedIn, the emails or the personal comments. My main feedback is that students are so willing to take up this challenge and even view it as a chance, to practice new ways of working.
Prof. Dr. Carsten Bartsch
HHL Guestprofessor, for Marketing and Strategy
Our students are currently juggling many responsibilities. Some work part-time and many want and need to be present for their families. We are proud of the commitment and hard work everyone is investing in their classes and projects.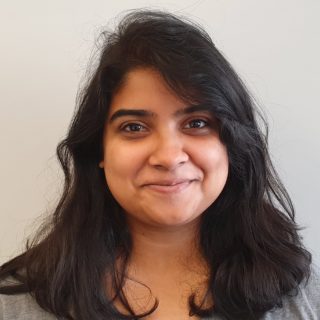 I did have some doubts about whether the online classes would work. Surprisingly, they turned out to be more interactive than some of the presence classes I've attended! I especially loved how the marketing simulation classes blended theory, group-work and practice in a challenging yet enjoyable experience. With all the uncertainty in the world, I'm happy to be in a virtual-classroom, interacting with my peers and understanding the implications of the present VUCA (Volatility, Uncertainty, Complexity and Ambiguity) situation we are in.
Shwathi Srinivasan
Full-time MBA Student
Managing virtual team work
The leaders of the future are faced with the important task of managing global teams on a daily basis. International companies are already accustomed to working with virtual teams – something our students are now training due to virtual team work.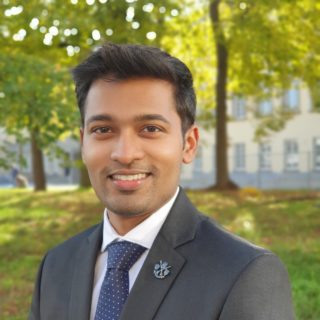 Virtual learning is an interesting twist thrown at the MBA 20 batch, but what comes out of it is invaluable. As future global managers, we already being trained in remote cross-cultural team management. It is challenging for many of us, however, it's an important learning for all of us sponsored by life and supported by HHL with all their telecommuting tools. This experience is an important part of making us future-ready.
Chaitanya Shah
Full-time MBA Student
Maintaining a healthy balance
The current crisis forces us all to restructure our work days and find some version of a balance while working from home. This process is probably one of the most challenging aspect of the crisis and takes time to accomplish.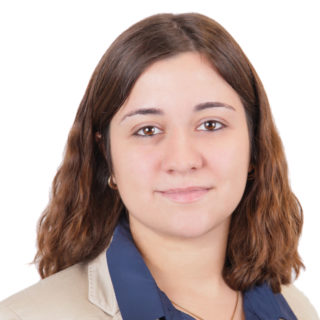 With all these new activities at home, I certainly have different daily routines. I still make sure to get up early in the morning, do my daily workout and start the day refreshed. I take regular breaks and try to go for a short walk in the park several times a week to ensure that I get some fresh air and sun. This situation was certainly challenging in the beginning, but there are also so many positive aspects. I get to spend more time at home, work on myself, dedicate time to my study and my thesis. I get to skype with my family regularly and with so many friends living remotely for which we previously didn't have as much time. It is certainly an adjustment, but also a change that I came to appreciate and that had a positive influence on me.
Cvetanka Gjurovska
Part-time MBA Student
Studying abroad during the crisis
For many students, a semester spent abroad is a once-in-a-lifetime experience they look forward to for months, maybe years. Due to government restrictions all over the world, our students are now dealing with a very different study experience. We are therefore happy to hear that our partner universities are also quick in adapting their programs and providing students with a high-quality virtual classroom experience.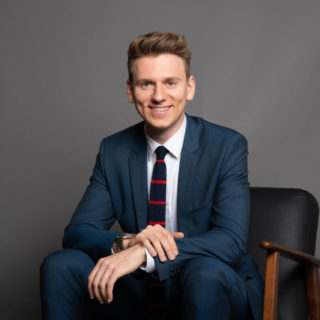 I spend my semester abroad at NYU – Stern School of Business in New York and can without hesitation say that I am very positively surprised about the switch to online classes. At American business schools (as well as at HHL), lectures thrive through lively discussions and the diverse student body – NYU proves that this aspect can indeed continue to exist through online lectures. Although direct interpersonal interaction is not replaceable, current times show that immense challenges can be mastered through technological innovation as well as solidarity and commitment.
Gabriel Socha
Part-time Master in Management Student
Creating the best learning environment for you
At HHL we are making sure that our programs and processes are adapted to meet your needs. If you have any questions about the changes due to covid-19, please check out our FAQ page. The positive feedback we are receiving from students and academic staff motivated to provide you with the best virtual solutions available.
Your future is our highest priority. We promise to create solutions that allow you to continue your studies and focus on your future.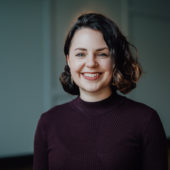 Author
Alexandra Rothe
Hej there! I'm Alexandra and a former Content Marketing Manager at HHL. One of my favorite tasks was interviewing the HHL community and sharing their success stories with you. My goal was to create a digital home for all the experiences and stories found in our community - and hopefully inspire you to join us on one of our campuses in Leipzig, Cologne or Munich.