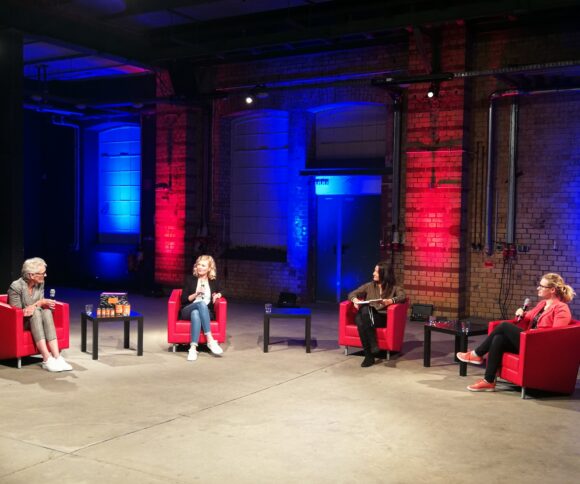 Four Female Founders, Four Different Business Journeys
by Franziska Rath | November 18, 2022
In May 2020 HHL's Female Founders Initiatives and Women@HHL hosted a panel talk during this year's Start-up Safari Leipzig. Watch the replay to learn about life as an entrepreneur from the perspective of four women with different businesses and life experiences.
Panel talk with female founders at Start-Up Safari Leipzig 2020
This article was first published on August 18, 2020.
According to the Female Founders Monitor 2020, only roughly 16% of all start-ups founded in Germany are founded by women. Why are so many women still cautious when it comes to starting their own businesses?
Joint event by HHL Female Founders Initiative and Women@HHL
This year's Start-up Safari in Leipzig invited four female founders to a (virtual) panel talk to share their personal opinions and entrepreneurial journeys with the audience. The panel talk was organised by the Female Founders Initiative, Women@HHL and the Female Entrepreneurship Meet-up in Leipzig and supported by the Digital Space. The talk is moderated by Damaris Kroeber, Innovation Consultant and host of the Leipzig based Female Entrepreneur & Creatives Meet-up.
We are especially excited for you to meet women from different age groups and life paths. Their unique stories show how diverse the strategy behind each business can be, but also highlight the shared mindset when it comes to bringing your idea to life.
"There is nothing that can really prepare you for entrepreneurship apart from doing it."
Laura Faaß, Full-Time Master in Management alumna, Co-Founder of Sonoday
Meet the female founders
Laura Faaß co-founded her digital start-up Sonoday in her mid-twenties after coming up with the idea in a class project during her part-time Master in Management studies at HHL.
After finishing her studies Skadi Berger joined her family's business Wiewald GmbH as Managing Partner, now being run in fifth generation.
Sabina Pech founded an umbrella brand for high-end alcoholic beverages and delicacies in her late fifties, launching her first product Blankeneser, a premium Gin with a strong focus on design and local history.
Damaris Kroeber works as a freelance innovation coach, helping entrepreneurs and start-ups launch their businesses and scale their ideas. She also hosts the Female Entrepreneur & Creatives Meet-up in Leipzig, creating a space for women to come together and empower each other along their journey.
Watch the replay of the panel talk
You can now watch the replay of the panel talk and learn about each women's individual entrepreneurial journey, profit from their advice and possibly even leave motivated to start your own business journey in the future.
The discussion is held in German and then translated into English, making it easy to follow the conversation.
Click here for a quick overview of the topics that are covered in this video:
00:00:00: Get to know the female founders
00:17:50: Discover the products behind Blankeneser by Sabina Pech
00:19:15: How do you decide how you want to build and grow your company?
00:25:31: What was the most difficult decision you've had to make as an entrepreneur?
00:35:00: What is it like to not only run a company, but also to be a mother of a young child?
00:37:30: How do you manage working full-time and starting your own business?
00:40:58: How cautious were you about sharing your business idea before the official launch?
00:45:00: Why are there so few female founders?
00:57:30: What is your advice for anyone wanting to start their own company?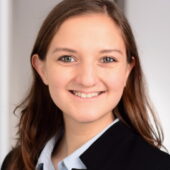 Author
Franziska Rath