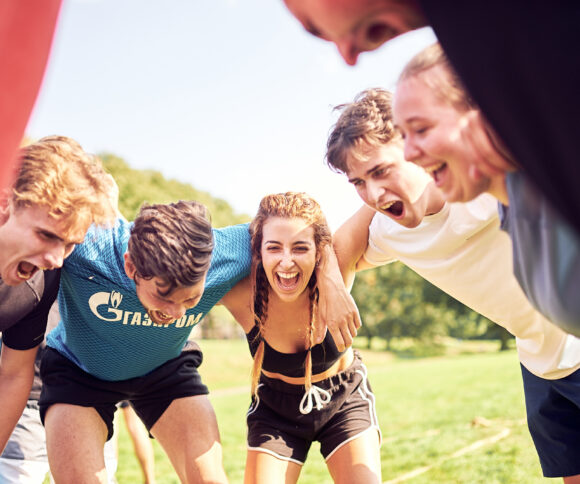 Welcome Week 2021: MBA and Master Students Welcomed into HHL Community
by Alexandra Rothe | October 14, 2021
The "Welcome Week" offers HHL's new students the chance to get to know their future classmates across all MBA and master programs. Discover HHL through the eyes of our students and take a look at the event highlights, including a Story Takeover on HHL's Instagram account.
Outdoor team events, campus tour and networking
The "Welcome Week" traditionally offers HHL's new students the chance to get to know their future classmates across all MBA and master programs. This year's orientation took place both on-site and virtually, making sure everyone was able to join orientation. Over the course of two weeks, the students met in Leipzig to take part in a packed program and experience the #hhlspirit first hand. Wondering what it's like to study at HHL in 2021? We've compiled all the events and highlights in this blog post. Discover HHL through the eyes of our students and get to know the #hhlcommunity!
Watch the After Movie
Orientation: The start of a new life chapter
Keeping in line with tradition, the Welcome Week included an enrollment ceremony that officially welcomes all new students to HHL. This year, we are honored to enroll 64 new full-time MBA students from 18 different countries and 52 students to the full-time Master in Management program. An additional 61 students joined the part-time Master in Management program which we offer in the three locations Leipzig, Cologne and Munich. We're so happy to have you all on board and as part of our #hhlcommunity now!
Student Takeover on Instagram during Welcome Week 2021
Ever wondered how our HHL Welcome Week feels like? Now you can experience the famous #hhlspirit up close. We called on our new MSc and MBA students to capture a day in their lives during Welcome Week. During the first two weeks, we invited our new students to take over the official HHL Instagram account for unique and personal glimpses into life at HHL. The final takeover has been compiled into one video so that you can relive these amazing first weeks back on campus.
Team rally takes students across Leipzig
During the team rally, the students are tasked with answering questions about life at HHL and their new hometown Leipzig. By answering certain questions in an app they collect points for their group and keep the #hhlcommunity spirit alive. This first group task prepared everyone for the years of teamwork ahead. Judging from the pictures and stories, everyone is well prepared for their future at HHL!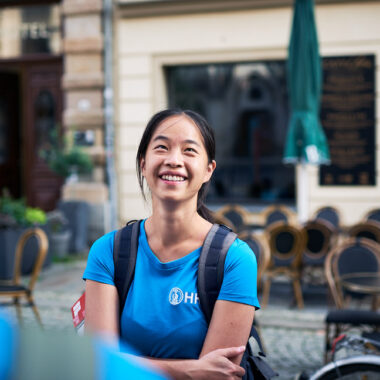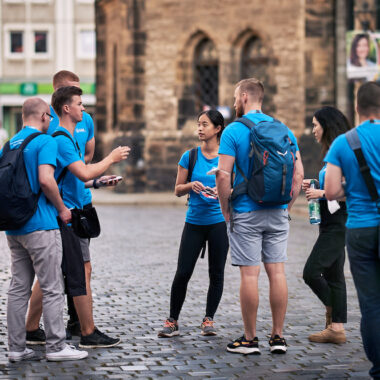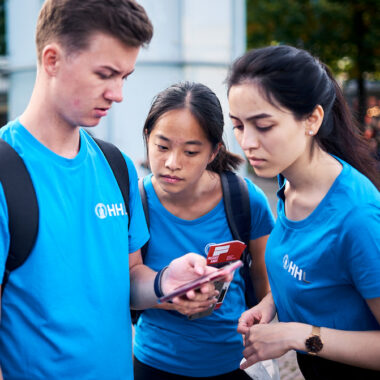 Building the #hhlspirit during HHL Olympics
The last day of Welcome Week meant it was time to enjoy the good weather and really hone those teamwork skills. Guided by instructors the students were invited to a very special kind of City Boot Camp. It involved skiing on grass, caterpillar races, balancing an egg, and overall a good amount of ambition, fun and laughter.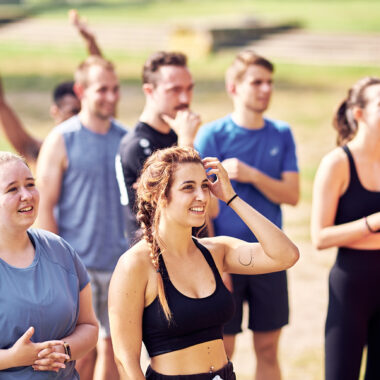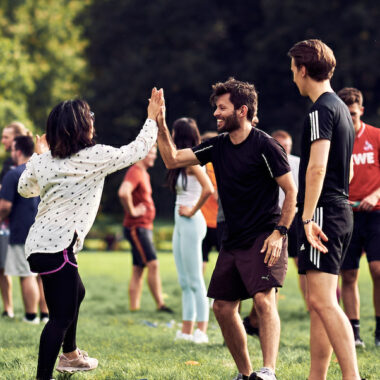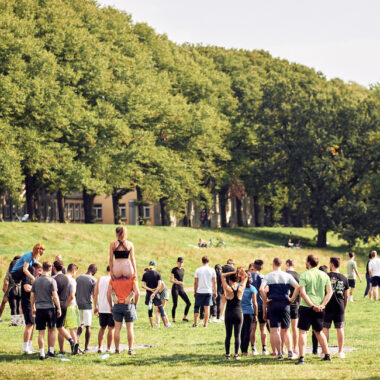 Barbecue on the Leipzig Campus
After an exciting two weeks, it was time to end Welcome Week with a community barbecue on campus. Students, faculty and staff gathered behind the University House to chat, connect and celebrate the start of a new life chapter.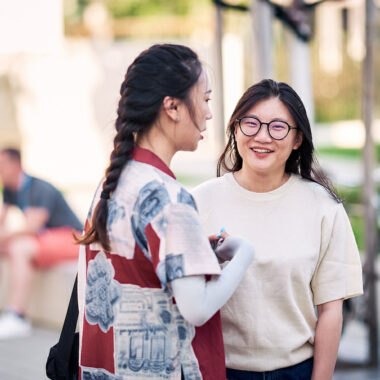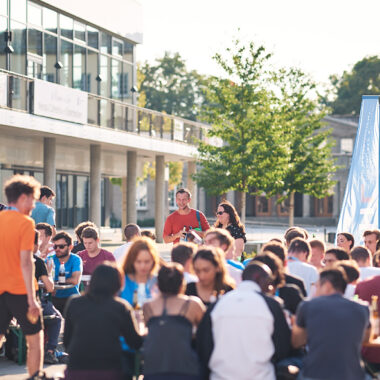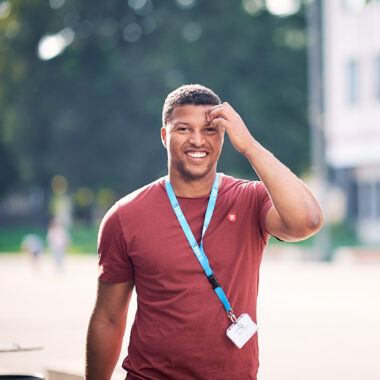 Start your educational journey at HHL
We wish all our new students a great experience and motivation for the upcoming years. Spread the vibes and the #hhlspirit! See you around on campus!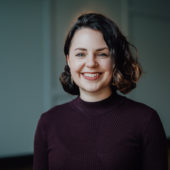 Author
Alexandra Rothe
Hej there! I'm Alexandra and a former Content Marketing Manager at HHL. One of my favorite tasks was interviewing the HHL community and sharing their success stories with you. My goal was to create a digital home for all the experiences and stories found in our community - and hopefully inspire you to join us on one of our campuses in Leipzig, Cologne or Munich.