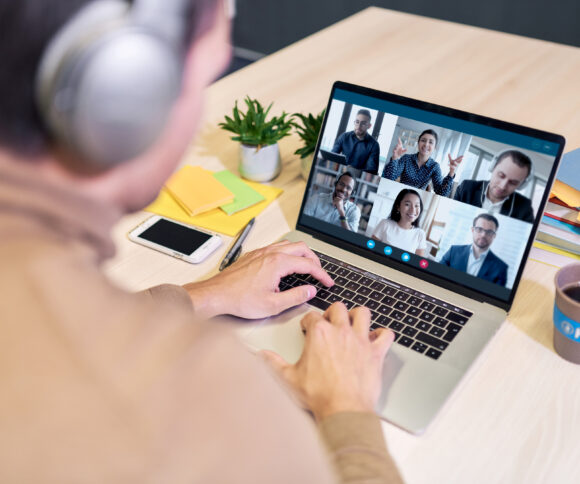 HHL Students Launch New Venture Capital Podcast
by Alexandra Rothe | February 11, 2021
The Venture Capital Club: Cologne & Munich has launched a new podcast called Venture Mate. The podcast aims to make the world of Venture Capital more accessible and provide its listeners with easy access to important personalities in the VC business.
Venture Mate Podcast: Making Venture Capital More Accessible
The Venture Capital Club: Cologne & Munich (VCC:CM) has launched a new podcast called Venture Mate. Founded by HHL part-time students and alumni, the podcast aims to make the world of Venture Capital (VC) more accessible and provide its listeners with easy access to important personalities in the VC business.
Podcast about the world of Venture Capital
The hosts Valentine and Tobias work alongside their teammates to teach their listeners about the fundamentals of the VC business, as well as providing a behind-the-scenes look at the big players in the market.
Venture Mate Podcast
Learn, connect, support – The three pillars of the Venture Capital Club: Cologne & Munich
As the sister chapter of the Venture Capital Club (VCC), we aim to learn about VC fundamentals, connect to different stakeholders within the ecosystem (VC funds, entrepreneurs, scholars, students) and support startups in their early stages by offering small consulting services.
We are excited to announce the launch of our new show, the Venture Mate Podcast!
The show is one of our formats that helps to strengthen the VC ecosystem in Germany. We contribute to the education in the VC field and furthermore, we create relationships between students and practitioners. Through the combination of education and networking, new business ideas can emerge and career opportunities can be highlighted.
VCC:CM: a student initiative for part-time students
Our team members Dennis and Gabriel were one of the first members in the VCC:CM and were thrilled by how much experience the part-time students at HHL had to offer. The members of the VCC:CM work in start-ups and some have even started their own businesses.
On the other hand, we also have members who work in VC-related corporate jobs or in the banking industry. It was clear to us from the start, that we could leverage this pool of experience as well as HHL's huge network for events. Furthermore, we wanted to integrate the Cologne and Munich campus locations closer into the HHL ecosystem.
About VCC:CM
Read more
The Venture Capital Club offers HHL students an opportunity to engage in VC-related topics. On the one hand, we want to learn about the fundamentals of the VC business, and on the other hand, we want to connect the student body of HHL to interesting personalities within the VC ecosystem. In order to fulfill our purpose, we mainly organize events. However, due to the pandemic, we introduced other formats like the podcast.
The VCC Leipzig is managed by full-time students, while the VCC:CM is managed by part-time students from Cologne & Munich. Due to distance and varying time schedules, it is rather difficult for us part-time students to participate in student initiatives in Leipzig. In addition, we particularly wanted to connect the startup and VC hubs in Cologne and Munich to HHL and leverage our connections from the professions of the part-time student body. Some students are already in positions that are highly relevant in the VC ecosystem (e.g. in (Corporate) VC, Startups, Banking, Consulting) which is a huge advantage as speaker acquisition mainly happens through our network.
Even though it makes sense to have two VC Clubs, both clubs are eager to collaborate. Collaborative projects will further foster the exchange between full-time and part-time students at HHL, which is a benefit for all.
Podcast as a virtual option to events on campus
Prior to the global pandemic, we mainly focused on organizing events with keynote speakers at the two campus locations of HHL in Cologne and Munich. In the past, we have welcomed guests such as Christan Knott, Partner at Capnamic Ventures, who shared insights on the VC landscape in Germany and the selection funnel.
Due to Covid-19, events were no longer possible. Thus, we started to think about virtual options. We felt that there are already so many webinars out there and one main advantage of a format like a podcast is that you can decide when to listen to it. It also is more interactive as it is a real conversation and not another Zoom lecture. The result is Venture Mate, which provides our listeners with exciting talks on the topic of VC once a month.
Deep dive into Venture Capital ecosystem
We hope that Venture Mate will transport our enthusiasm for venture capital to our listeners. In one of our first episodes, we talk to Dirk Frohnert, Founding Partner at Smart Infrastructure Ventures. We look forward to sharing this episode on the differences in VCs, Angel Investors and investment management at banks.
If you are interested in joining the Venture Capital Cub or have any questions, please contact us via our LinkedIn profiles below.
Listen to our podcast on all common platforms e.g. Apple Podcasts or Spotify!
Meet the Venture Mate Podcast Team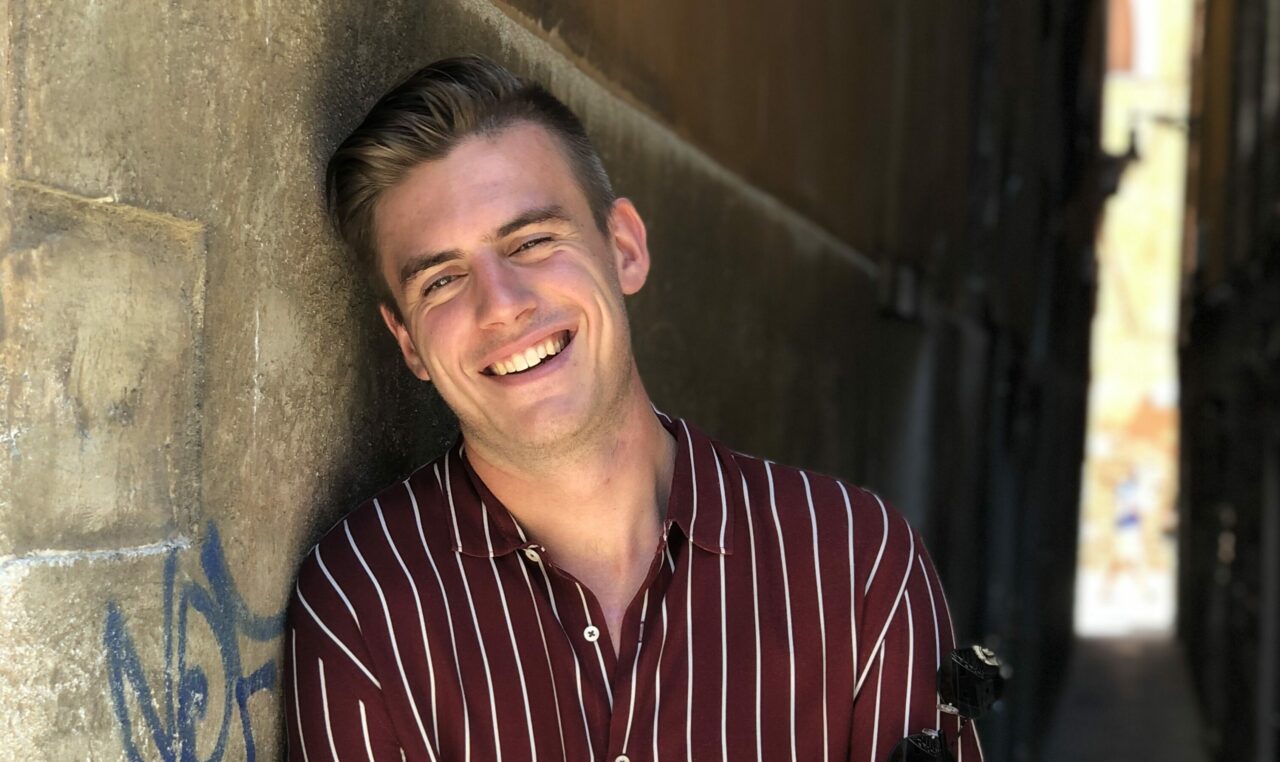 Tobias Schmitt
Co-Head of Business Development and Venture Mate Podcast Host 
Profession: SCM Manager at Continental
I am driven by progress and always curious about the new and exciting things in life. Since I love working with and connecting people, I joined VCC:CM to learn more about this thriving ecosystem and develop ways to create an impact. I believe that as VCC:CM, we are able to build a bridge between VCs, startups, students and interested parties, creating learning experiences and valuable connections as well as support.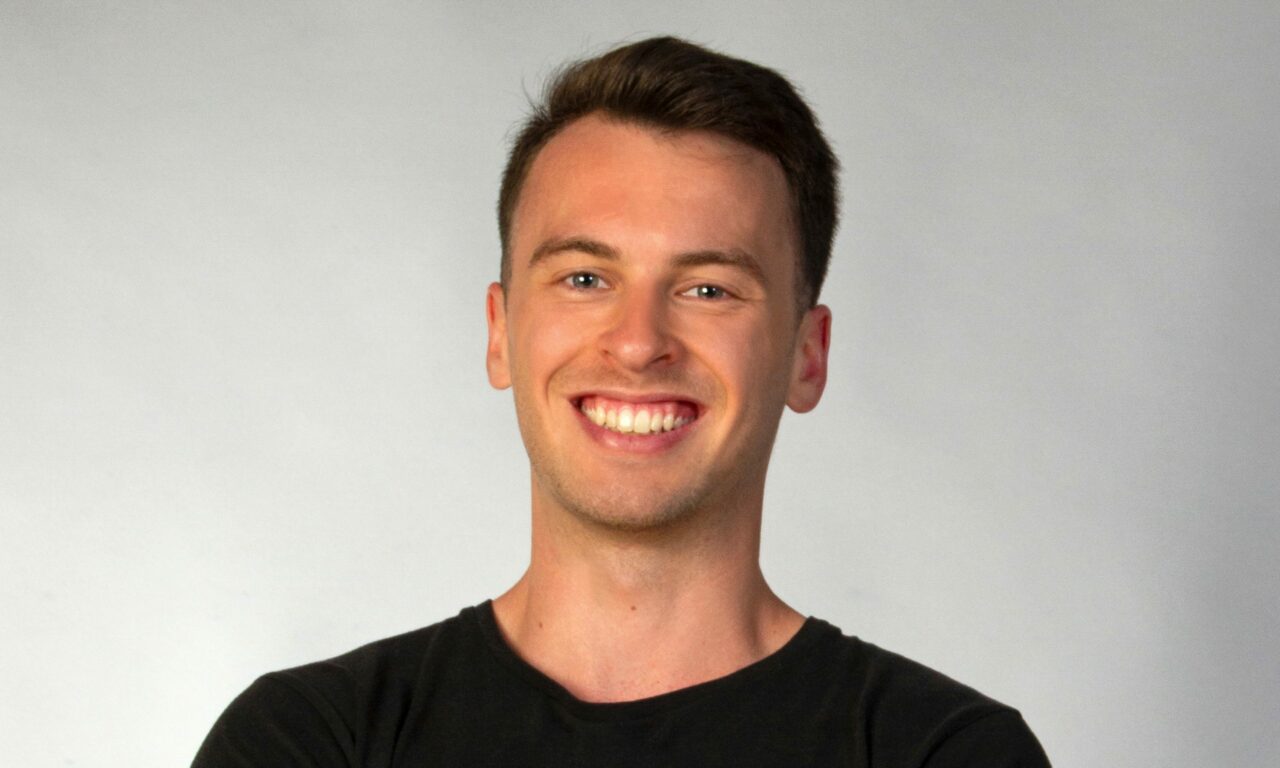 Valentin Schneider
Co-Head of Business Development, Host and Founder of Venture Mate Podcast 
Profession: Innovation Architect & Project Lead Innovation, UNLIMITED X | REHAU AG
I am a dedicated innovator working at an innovation lab. I am always looking for the next idea, start-up and technology. To live up to my entrepreneurial enthusiasm, I initially joined the initiative to add the perspective of funding and financing a young idea/start-up to my understanding of how to draw up and test an innovative business model. However, today I am eager to drive the initiative forward to help others understand the mechanics behind Venture Capital, be it in what to take into account when funding an own idea or working in the field of investing in and supporting start-ups.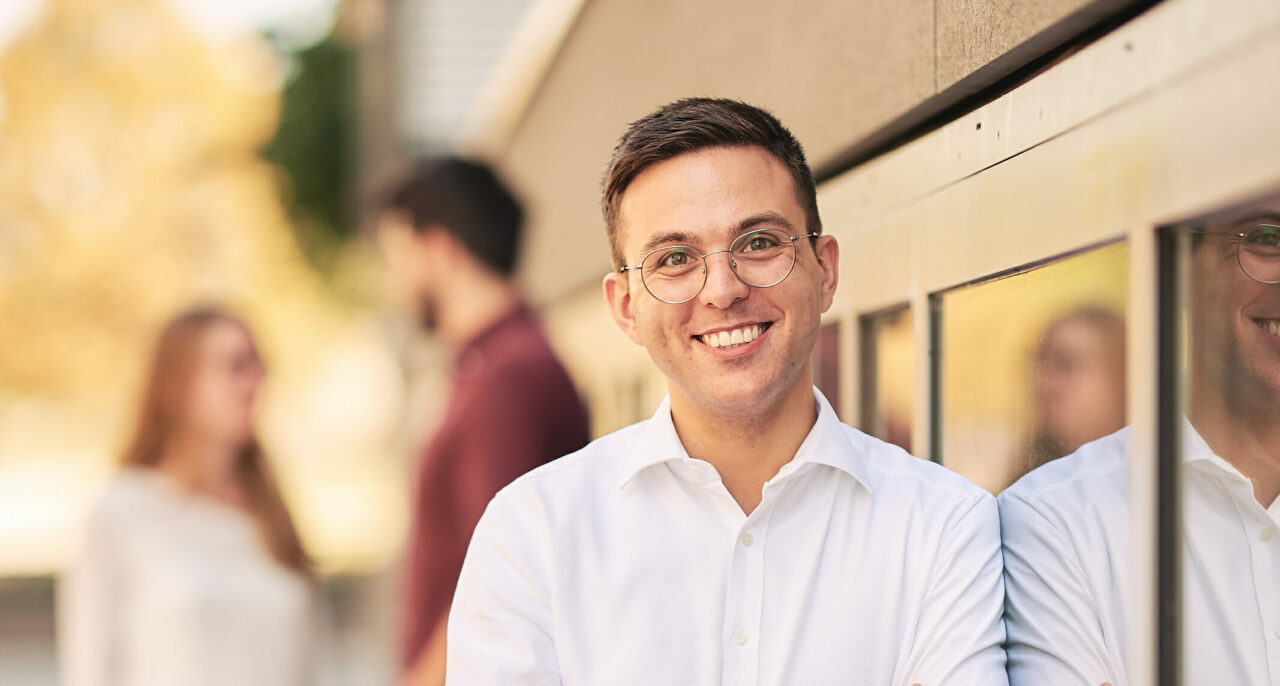 Dennis Vetterling
Co-Head of Marketing
Profession: Consultant strategy development, Kreissparkasse Köln
I work as a consultant in strategy development for one of the largest savings banks in Germany. I have always had a keen interest in the development of the financial sector of the future. I co-founded the initiative because initiatives for part-time students were still scarce and I am convinced that we can fulfill three important goals with the initiative: (1) Connecting students, start-ups and VCs (2) learning more about VC-related topics and (3) supporting each other through the network or special skills.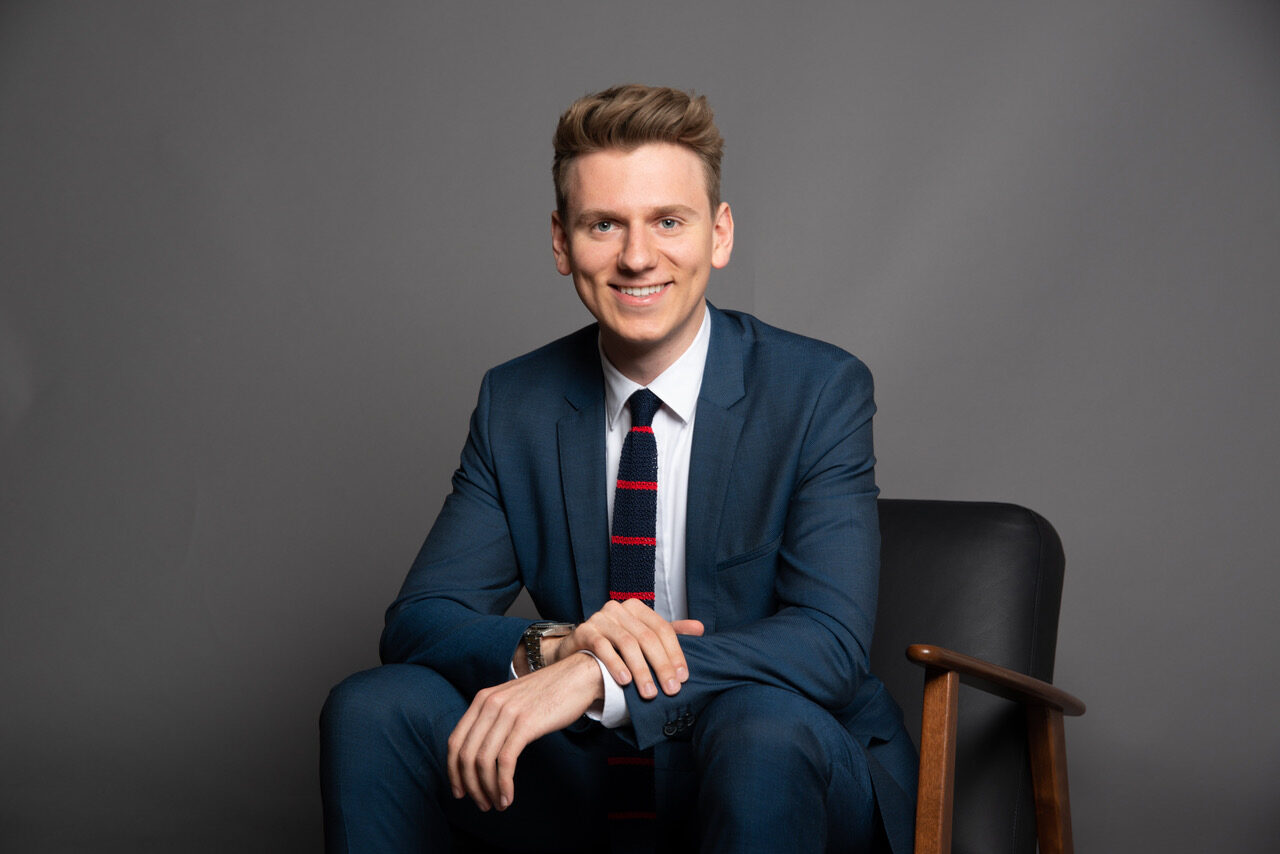 Gabriel Socha
Co-Head of Marketing 
Profession: Junior Consultant – Roland Berger
I'm Gabriel, Co-Founder of the VCC:CM and Co-Head of the Marketing Team. My motivation for founding the club back in 2019 was mainly based on three reasons: (1) Doing my bit to make the VC ecosystem (and thus the startup landscape) in Germany even better, (2) the opportunity to network across campuses with other students, alumni and interesting personalities from the VC industry, and (3) to transfer the entrepreneurial spirit of HHL into my own actions.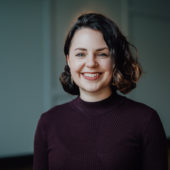 Author
Alexandra Rothe
Hej there! I'm Alexandra and a former Content Marketing Manager at HHL. One of my favorite tasks was interviewing the HHL community and sharing their success stories with you. My goal was to create a digital home for all the experiences and stories found in our community - and hopefully inspire you to join us on one of our campuses in Leipzig, Cologne or Munich.