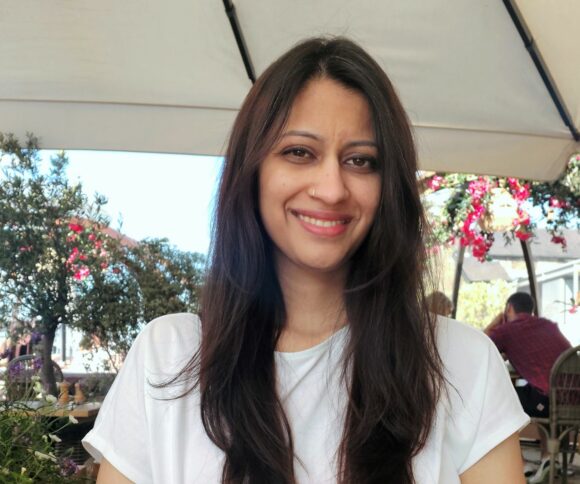 MBA Study Experience: adding an optional term abroad at Imperial College in London
by Shivani Thakur | February 20, 2023
Gaining extra international experience within the full-time MBA program
HHL's full-time Master of Business Administration program offers a great variety of international experiences through many group working tasks in multicultural classes and the International Impact Expedition. Besides these, an optional term abroad may be chosen within the MBA advanced track to gain an additional portion of international exposure and networking opportunities. Even though this generates extra costs and may extend the duration of your studies, opting for the additional MBA study experience outside of Germany is well worth it. Get to know how and why our former full-time MBA student Shivani Thakur decided on a term abroad at the Imperial College of London.
Interview with Shivani Thakur
How was the process of choosing a partner university and what support did HHL offer you?
HHL provides students with detailed information about partner universities. In my case, I had a clear idea about where I wanted to go to study abroad, so the process of choosing was relatively easier for me. I looked at the list of vacancies HHL provided and applied right away with my choices. HHL supports the students throughout the process in terms of figuring out the documentation, choosing the electives, finding financing options (e.g. scholarships), and putting us in touch with relevant contacts.
Why did you decide to add an optional term abroad to your MBA program?
A term abroad is a great opportunity to experience a different country and program in a short timeframe. Apart from these reasons, the chance of studying advanced courses at a university with a different focus area intrigued me. Imperial College London was my top choice, being one of the world's oldest and most renowned university campuses in one of the financial centers.
Shivani Thakur - Full-Time MBA Alumna
Shavini Thakur is from India. After working several years as an associate product manager she started her full-time MBA program in the advanced track at HHL. Her MBA study experience included an optional term abroad which Shivani took at the Imperial College of London to gain further international experience. After her graduation in the summer of 2022, she headed into the German job market where she is working as a strategy consultant.
What is the most inspiring learning experience abroad you have had until today?
I just arrived in London in the Airbnb I had booked and met a family living on the floor above me. The guy, originally from Madagascar, moved to China and worked there for several years, and met his wife in the country. His client found him a role in London, and he decided to move for the job with his wife and kid. I asked him how he felt about moving to another country for the second time and what helped him make this decision. He said, "One can find nice people in every corner of the world. People, however, do have different cultures and differences in things they value. Once you recognize that and respect that it becomes easy to live with people anywhere. Moreover, I was born in Madagascar, a country with limited resources and means. Now when I was given an opportunity that meant I could have the best things for my child, then, it is not a question of what I want for myself but what I want for someone I love."
"One can find nice people in every corner of the world. People, however, do have different cultures and differences in things they value. Once you recognize that and respect that it becomes easy to live with people anywhere. […]"
His answer touched me on several levels – we tend to sometimes forget the privilege we had and limit ourselves to the comfort zone around us, however, when we step out of our zone, we see the reality of individuals different than ours. Their stories make them who they are, and that needs to be understood and valued.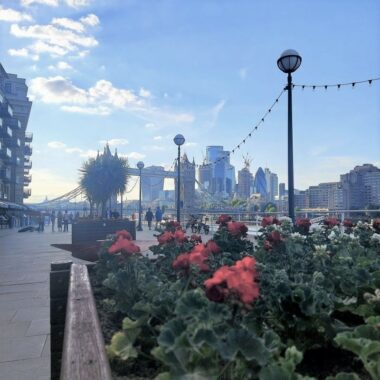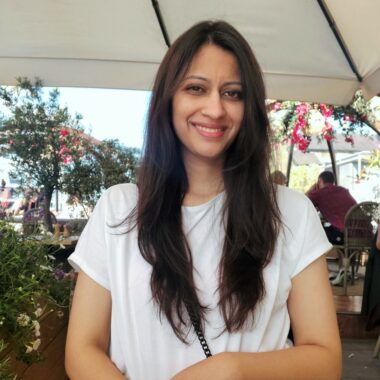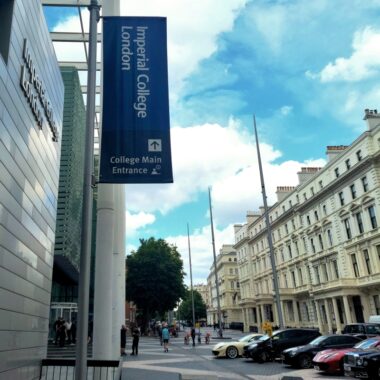 How has your MBA study abroad experience influenced you, both personally and professionally?
In professional settings, I've experienced that sharing my study abroad experience brings me a lot of credibilities not just in topic expertise because of the courses taken and the university brand but also indicates a high level of cross-cultural competence which is highly valued across business roles. On a personal level, studying abroad has allowed me to experience education in a different country, relate to the realities of daily life, and bring with me the perspectives I gained from the people I met.
How has your stay in London helped you to expand your network?
Imperial is one of the most renowned universities in the world. Apart from the world-class professors and a very diverse group of classmates, I am also an alumna of the university and benefit from its wider professional network.
Read more about our students' abroad experiences…
Was the term abroad what you expected? What proved to be true or different?
It has been what I expected and even more. I loved every second I spent in the classroom because there was so much to learn from not just the professors but the classmates as well. I experienced professional events around topics such as 'Financing the Transition: Financial structures for transformative climate action in developing countries' – a World Bank workshop organized in collaboration with Imperial College with some of the most renowned guests and experts in the industry. On the fun side, I experienced a beautifully planned 'once upon a time…' themed summer ball which was also the highlight of my MBA study abroad experience. One thing that was different for me was the experience of living in London. Whenever I thought of London, I would imagine a city that is beautiful, old, diverse, and inspiring, which it is, but also very hectic and chaotic in modern-day reality.
Any tips or recommendations for candidates thinking about going abroad?
My suggestion would be to just do it! You will never regret it!
Curious about the HHL MBA program?
To see what else the MBA program has in store for you visit our program pages.
Did you know we now also offer an MBA | Finance?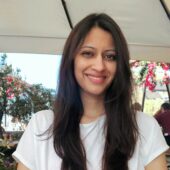 Author
Shivani Thakur