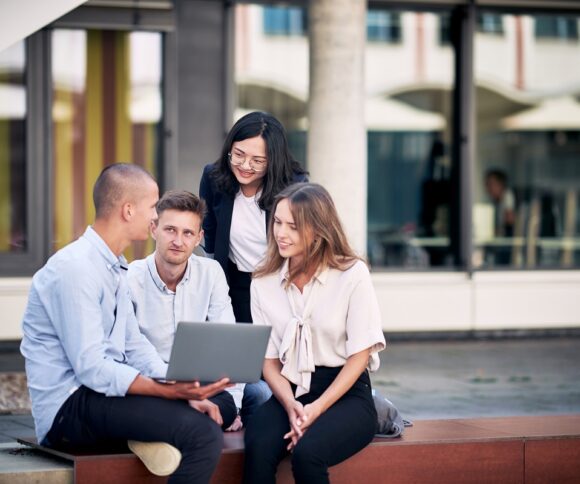 How To Get A Student Internship In The Finance Industry
by Dr. Maximilian Schreiter | October 26, 2021
Looking for an internship in the finance industry? Three HHL Master in Management students share their experiences about finding internships at UniCredit, Ardian and DEDIQ. Learn what helped them succeed and how you can apply their advice to your life.
Finance Track: Interview with current students about finding internships
Samruddhi, Ole, and Jacob are full-time students in the new Finance Track program. As of October 2021, Ole and Jacob are studying abroad in Sweden and Iceland, while Samruddhi is doing an internship in Munich. In this short interview, they are sharing their experiences about finding internships in the finance industry.
Prospective finance track students often ask me about career and internship opportunities and accordingly many are also interested in the companies in which students from the finance track get placements. So, at which firm are you planning to start or have already started your internship?
Samruddhi: In the first week of September, I started interning in the Debt Capital Markets division of HypoVereinsbank (UniCredit) in Munich. UniCredit is one of the largest pan-European commercial banks, its subsidiary, HypoVereinsbank is a leader in Germany and a member of the Cash Group.
Ole Peters: After my semester in Sweden, I will be doing my internship at Ardian in Frankfurt. Ardian is one of the largest European private equity (PE) funds with headquarters in Paris and 14 other offices around the world. Currently, I am also working next to my studies for a Venture Capital (VC) fund.
Jacob: For me, it is also going to be in PE. At the beginning of next year, I will start my internship at DEDIQ which is a mid-cap private equity fund based in Munich.
Investment banking as well as private equity are quite popular internship options for business and especially finance students. What was the process for you to get to these specific companies?
Ole: I would say a mixture of the strong alumni network and the many opportunities presented through the career services at HHL gave me the chance to apply for this internship position. Ardian, represented by HHL alumnus Max Dolata, was attending HHL FinNight. At FinNight we had the opportunity to gain insights into Ardian's everyday business and this prepared me perfectly for applying. After the FinNight, at which companies such as Greenpeak Partners, Berenberg, Winterberg Group, Ebner Stolz, Astorius, Deutsche Bank were also presenting, we got the chance to apply for open positions. The following application process was then very standard by having three rounds of interviews with different interview partners at Ardian.
Samruddhi: For me it was similar. Although I was not introduced to UniCredit via a specific career event, I also got to know the position via the alumni network. Knowing that a few of our alumni were employed with the bank, I quickly applied for the role. HHL's strong brand name helped me in the initial interview rounds as the employer was already familiar with the university. During my final interview process, I reached out to the alumni that were currently working for the firm and they were extremely helpful in sharing their experiences and answering all my questions. This certainly gave me an advantage over the other candidates.
Jacob: One important factor for getting the internship, that I would also like to highlight, was the influence of my fellow students in the Finance Track because I had not considered doing an internship in private equity prior to studying at HHL. I found DEDIQ through our career development department that provided me with a list of alumni that worked in various PE-funds. I contacted the alumni on the list via LinkedIn and in most cases after chatting about the company, culture, tasks, etc. I submitted my application which was followed by the usual interview rounds.
And was there anything special that helped you to get the offer in the end?
Jacob: I would say that the help and support I got from my fellow students, i.e., the famous HHL Spirit improved my interview performance significantly which helped me to get the offer. The reason for this is, that private equity interviews are very technical and since I did not have specific finance working experiences like M&A or Investment Banking, I did not have sufficient knowledge about private equity, financial modeling, valuation, etc. for the interviews. In addition, the finance courses from HHL had not started yet. Hence, I needed to learn everything on my own and for this process, the support from my fellow students helped a lot. For example, we shared interview preparation material, talked about theoretical problems, or worked together on cases.
Samruddhi: In my case, the mentor program at HHL was very beneficial as my mentor was able to effectively customize my program so I could accept the internship offer for the specific time frame. My mentor was very hands-on and coordinated with other staff at the university (e.g., International Relations Office), who were then able to smoothly find me solutions so I could accept the offer and also complete my degree as planned.
Ole: For me, I think it helped to apply in the context of the FinNight, because all the companies met us there and they knew already a little bit about our motivations. Their presentations also gave us a good understanding of their offerings and their culture, which reduced the time for the interview preparation a little bit. But the biggest contribution was the strong support among us students as Jacob highlighted.
Finally, what were or are your expectations from the internships?
Ole: In my internships, I always seek this famous steep learning curve. Therefore, throughout my studies, I always worked at different companies with different focuses. With its very analytical and fast-paced environment, I am looking forward to applying my theoretical knowledge and gain practical experience in private equity.
Samruddhi: I expected to get an introduction to the Investment Banking Division and, as an international student, become generally familiar with the European Capital Markets. One week into the role, I can say that my expectations are definitely being met.
Jacob: I expect to get to know the private equity industry and to experience what it is like to work in a PE-fund. Furthermore, I would like to apply the skills that I acquired autodidactically as well as through the HHL courses. This means, that I would like to learn a lot and improve my theoretical and practical knowledge in fields like valuation, due diligence, financial modeling, and other completely new topics that I don't even know exist.
Thank you for your time. I wish you the best for your internships and time abroad, looking forward to seeing you back on campus next year in March.
This interview took place in October 2021.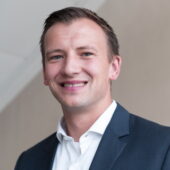 Author
Dr. Maximilian Schreiter