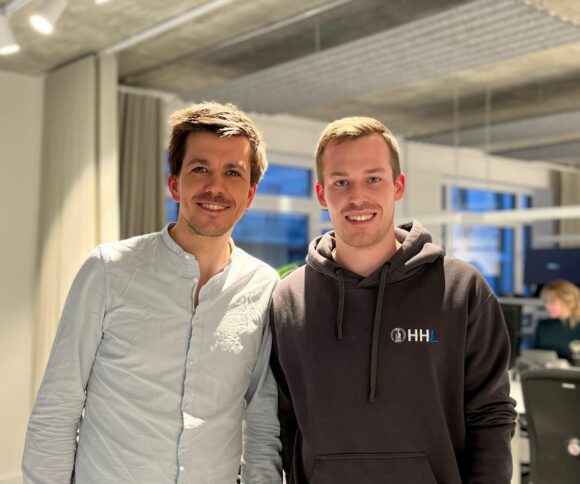 How I Took My Career Opportunities in Management After My Master
by Marc Merl | January 16, 2023
Marc Merl graduated from HHL just recently - on Monday after handing in his Master's thesis, he joined the startup Jacasa as a Founders Associate. In this article, he shares his experiences and strategies during his time as a student and talks about how networking between HHL students and alumni created something new.
From Master's thesis straight to Founders Associate
The choice of the right Master in Management program depends on various factors such as location, courses, and personal goals in life. Whether you decide on a full-time or a part-time program you should have an eye on additional benefits such as a broad offer of extracurricular experience, alumni and partner networks as well as career opportunities in management. Learn how Marc Merl used these offers at HHL wisely to start his management career straight after his thesis.
Interview with Marc Merl
You have been looking for a Master in Management Program. Why did you choose HHL?
I applied for my Master at HHL in 2020, after my Bachelor in Business Administration and Law. During my bachelor's studies, business administration was rather explained from a scientific point of view. Students were limited by this within their career opportunities in management.
Therefore, I took the initiative to gain experience through internships and time abroad. During this time, I noticed that study content can vary greatly from university to university. Throughout various stages of my progression, I saw that things can be done differently. Some of my colleagues were given much more relevant and goal-oriented study content.
As a result, I set the following objectives for my master's degree:
I was looking for programs that, first of all, were taught by well-experienced people.
The content should help me prepare for a future job as much as possible and offer career opportunities in management.
It was important to me to be matched with other people who also are both, curious and committed.
In conversation with the HHL team following the course, it turned out that value was placed on all of these points. I also felt that students were carefully selected as well, creating a positive environment in class. Therefore, I ultimately decided to study at HHL.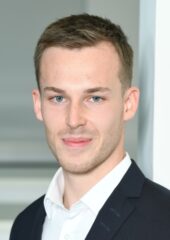 Marc Merl - HHL Alumnus & Founders Associate
Marc Merl was born in Darmstadt in 1997. From 2020 to 2022, he studied in the Full-time Master in Management program at HHL. Reflecting upon his time in Leipzig, he holds numerous positive memories of the place where he got in touch with the HHL alumni network while meeting a startup founder and using his opportunity to launch his management career at Jacasa right after his graduation.
How did HHL help to gain practical experiences and to accelerate your career opportunities in management positions?
HHL students are offered a lot of opportunities to network with former students. Event series such as the Startup Career Fair, company visits on campus, extracurricular lectures, or study initiative events often involve many HHL alumni. These are usually also open to exchanges and can be a door opener to career opportunities in management, finance, or entrepreneurship. That's how I first came into contact with alumnus Björn Kolbmüller (HHL 2005-2007). At that time, however, we didn't know that something big would later emerge from this networking.
Our paths first crossed through the university's Student Consulting Project (SCP) module, which takes place in the third term together with external companies. You get randomly assigned to one out of about a dozen projects, many of which are also related to former HHL students. Then, you work on the assigned project in a team of three to five people.
In my case, the project was developing a European expansion strategy for the startup Zenloop. Over a three-month time frame, we worked on two project milestones: identifying the Top 3 European countries for expansion and developing project plans to enter the market for the previously selected countries. Throughout the entire project, the students maintained a weekly exchange with one of the two founders – Björn Kolbmüller.
The project was most exciting for us because firstly, we got to deal with very experienced founders and in this way, we could learn more about their way of thinking and their approach. Secondly, it really gave us the feeling that, as the project was a real thing, our work was actually of practical importance. As a team, we had a very intense time, but in the end, we really enjoyed it, also because the project completion turned out so well. Today, one year later, Zenloop is active in various European countries.
Read more about the startups of Björn Kolbmüller and his Co-Founder Paul Schwarzenholz
How did you come across a management position right after your thesis?
Two internships and one semester abroad later, my time at HHL was already ending, and students started looking for full-time jobs after graduation. During this time, through a good friend and fellow student, I became aware that Björn was starting a new startup and was looking for the first employee within the HHL university's network. So, I saw my career opportunity in management. Therefore, I started to talk to him regularly about the idea, the product, and about a future position in the following months.
Until this point, my idea of starting up a career in management was to have a role in a fast-growing company where I could learn as much as possible. Admittedly, I instead had no start-up company in mind. However, over the course of the various conversations, I realized that the learning curve, the experience, and also the uniqueness of this position were exceptional. Eventually, I turned down other companies and decided to work with Björn on Jacasa. So, my job as Funders Associate and so, my career in management started at the earliest possible date – right after I handed in my master's thesis on Monday.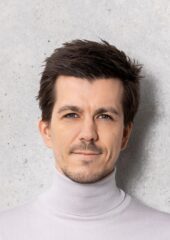 Björn Kolbmüller - HHL Alumnus & Entrepreneur
Björn Kolbmüller was born in Potsdam in 1983. After finishing his studies at HHL in 2007 he founded the e-commerce company Flaconi together with his former HHL fellow student Paul Schwarzenholz in 2010. Following its sale in 2016 he started up the B2B software company Zenloop. His latest startup is Jacasa, which aims to empower people to make self-determined real estate transaction decisions.
How would you explain the business model of Jacasa?
Jacasa.de is the largest premium directory for real estate agents. Over 23,000 real estate agencies are listed. With valuable agent profiles, we increase awareness and trust toward potential buyers and sellers. Overall, the market is still difficult for non-experts to understand and contains a lack of transparency, which makes it difficult to make the right decisions. Jacasa promotes transparency by familiarizing owners piece-by-piece with the sale and, in the process, matching them with experts in such transactions.
So, my job as Founders Associate and so, my career in management started at the earliest possible date – right after I handed in my master's thesis on Monday.
Marc Merl, Full-time MSc Alumnus & Founders Associate at Jacasa
Do you have any final advice about career opportunities for our Master in Management students?
Today, I hold the position of Founder Associate at Jacasa. Looking back on my master in management career path and my success story, my main advice to students is to be opportunistic. Seldomly, good career opportunities result out of targeted work only but will be offered by chance. In my experience, those who recognize these career opportunities and also seize them before they disappear can make more of a difference.
By the way, Björn's advice to students is: "When choosing internships, follow your own curiosity and gut feeling. Stringency in your resume is no longer important these days. Trying out a lot will get you to the career entry that fills you with passion in the long run faster."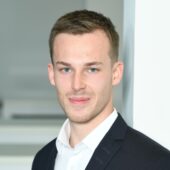 Author
Marc Merl