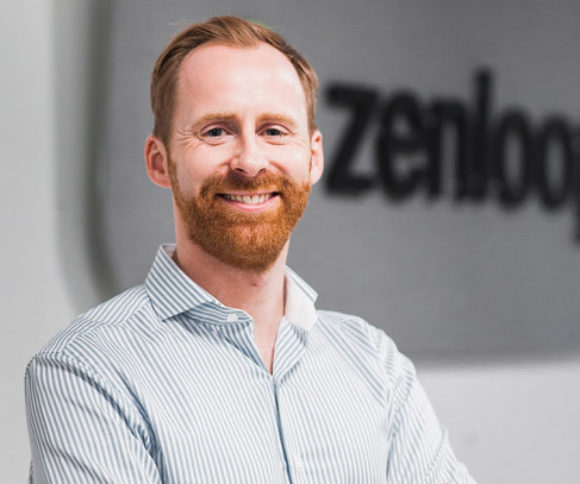 The Power of HHL: Meet Paul Schwarzenholz
by Jana Vogel | February 03, 2020
Paul Schwarzenholz ist Co-Founder of two successfull start-ups, among them zenloop, an NPS platform that helps companies to understand their clients at every stage of the customer journey. As a former full-time Master in Management student at HHL, Paul talks about his career in entrepreneurship.
Interview with Paul Schwarzenholz, Co-Founder of Flaconi and Zenloop
This interview was first published in July 2018.
HHL-Alumni and founders of Flaconi Paul Schwarzenholz and Björn Kolbmüller are the founders of zenloop, too. zenloop as an NPS platform helps companies to understand their clients at every stage of the customer journey. Through this technology, zenloop allows them to improve the customer experience.
"Do not conceptualize for years on end, just get going."
Paul is one of the entrepreneurs who are presented in the online startup articles of the "Gründertrainerin" Julia Derndinger – do you remember her presenting at Accelerate@HHL? She posts short interviews with founders and leaders who studied at HHL on her blog based in Berlin. Power of HHL is the mighty and radiant title of her start up stories.
The interviews on Gründermetropole Berlin are usually run in German. But we would like to introduce Paul Schwarzenholz's Power of HHL in English to you:
Paul, what has been your experience since graduating from HHL?
A lot of things have happened since my time at HHL. Immediately after graduating, I went to my desired consulting firm, Bain & Company. After two and a half insightful years at Bain, a good friend and classmate of mine from HHL asked me if I wanted to set up an online perfumery with him. We examined the market thoroughly and understood what the fundamental challenge was and why there were no good online perfumeries yet.
We did not have a solution at that time but we went ahead anyway and founded Flaconi in late 2010. In the end, it all worked out — with many ups and downs along the way. In 2015, the ProSiebenSat.1 Group made us a purchase offer which we accepted. Having a strong partner was the best option to secure sustainable growth for Flaconi, from our point of view. Flaconi now generates EUR 100 million in sales every year and continues to be profitable.
We developed our new company zenloop from a specific need we saw at Flaconi. We collected a lot of feedback from customers through a net promoter system (NPS). At a certain stage, we received several thousand text comments each day which we could no longer evaluate using Excel. That was the starting point of our new idea. As we can see, zenloop hits a nerve on the market. Almost everyone has NPS but hardly anyone uses software for it. We are in the process of changing that.
Why do you think HHL is the best choice for people wanting to launch their own startup business?
There are several reasons for that. Firstly, my cofounder worked at Procter & Gamble and I worked at Bain. We received these jobs, which offered a great education after the university, through HHL. Secondly, we met at HHL, lived together and found out in many group projects that we work well together. Not just on a personal level but also relating to important work values. Thirdly, we met our first business angel, Dirk Graber, through HHL. He is an alumnus as well, founder of Mister Spex, and provided initial access to the Berlin startup scene. He was a member of the advisory board at Flaconi and continuously helped us as a mentor in crucial matters.
What are the three most crucial lessons from your current job?
We previously worked on the B2C market which was really great. B2B is even more fun to me than B2C as you have direct contact with customers, understand their challenges and offer solutions. It also pays off to hire experienced people if you can afford it, mix them with juniors and train these. Thirdly, "never change a running team." My Flaconi co-founder Björn and I will establish the new company once again with our third collaborator Lukasz Lazewski.
Your plans for the future currently?
As a first step, zenloop becoming the synonym for NPS in Germany. As a second step, achieving the exact same thing on a global level with many more stages. In ten years, we want to help process hundreds of millions of customer comments on a daily basis.
Why do you think most startups fail?
The wrong timing of business ideas — too soon or too late.
Founders who do not fit the business ideas.
Founding teams that are not a good match for each other and split up and
Partners who are counterproductive for a company.
What tips and advice would you pass on to students and future founders?
There is no right time to found a company — in university, immediately afterwards or after several years of work experience. Find a good collaborator, build up your network and start the business whenever you are ready. Do not conceptualize for years on end, just get going. The rest will fall into place along the way.
Personal question: How do you prepare for the new week on a Sunday?
Reflecting on the five most important topics. Assigning the top 5 and all things to do to individual days in a spreadsheet. Checking the calendar for upcoming events. Emptying my e-mail inbox to kick off the new week clean.
Find more information about zenloop, about Julia Derndinger and about Power of HHL.
Or discover your personal program for entrepreneurship!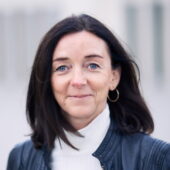 Author
Jana Vogel
Hello, I´m Jana. I have been working for HHL for almost 20 years and know the DNA of our university very well. As the Director Program Maketing I´m here for you to answer all questions about our Master programs, especially about the full-time M.Sc. Program as well as the new Finance track.
related articles you may also like
December 10, 2020 | Success Stories

December 02, 2020 | Study

December 02, 2020 | Career