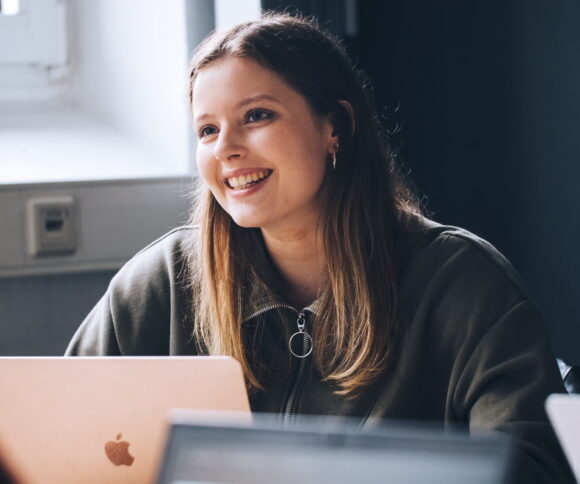 Startup Radar Ranking 2022: HHL again #1 place for aspiring entrepreneurs
by Jana Vogel | February 15, 2023
HHL #1 place for aspiring entrepreneurs in Germany. For the fifth time in a row, HHL has received an award for its optimum promotion of startups from Stifterverband.
Startup Radar: HHL once again front runner among Germany's entrepreneurial universities
For the sixth time in a row, HHL Leipzig Graduate School of Management has received an award for its optimum promotion of startups from Stifterverband. The Leipzig-based business school once again has earned the top rank in the category of universities of up to 5,000 students in the latest Startup Radar.
"HHL provides a unique "ecosystem" for founders. In addition to the entrepreneurial mindset, founders at HHL benefit from mentors, like-minded people, co-founders and a broad investor network."
Prof. Dr. Alexander Lahmann, HHL COO and Academic Director Master Programs
Creating excellent framework conditions for founders in Germany
For years, it has been HHL's core mission to create excellent framework conditions for founders in Germany and, particularly, at a regional level. In addition to a broad range of courses in the fields of startups, innovation and entrepreneurship, HHL also offers a vast number of open formats to promote the entrepreneurial spirit in the city and the region. HHL offers various curricular and extra-curricular programs to enhance students' entrepreneurial skills. We focus on taking a holistic approach to entrepreneurial leadership and understanding the fundamentals of general management within our essential course programs. The entrepreneurship courses equip both our MBA and MSc students with the necessary tools and methods to develop an entrepreneurial mindset and put their ideas into practice. The curriculum enables our students to identify business opportunities, understand disruptive technologies and customer needs, and gain the knowledge to develop a business plan.
The Startup Radar Ranking
Read more
The Startup Radar is a study for which the authors survey all state and state-recognized private universities regarding their services in startup promotion. The ranking then allows universities, politics, the economy as well as business developers to see how far startup culture has been developed at a specific school and where there is potential. The Startup Radar is funded by the German Federal Ministry for Economic Affairs and Energy and is compiled by Stifterverband in collaboration with the Marga und Kurt Möllgaard Foundation. It was first published in 2012.
HHL launched a new Master in Entrepreneurship program
Students with a diverse background can foster their entrepreneurial experience by developing their skills in HHL's Master in Entrepreneurship full-time program. By enriching entrepreneurial mindsets with profound management skills HHL pushes its students their abilities to evaluate, implement and transform business ideas.
More information
Read more
The Master in Entrepreneurship is a program designed to foster innovative ideas and creative thinking while conveying important business essentials to translate business visions into reality. It is a non-consecutive degree program for bachelor students in any field. For more information click here to follow our official program page.
The entrepreneurial hub for decades
Since the 1990s, more than 500 startups have been born out of HHL creating more than 50,000 jobs. The ranks of successful companies founded with the help of HHL graduates include About You, trivago, Delivery Hero, IONIQ Group, Spreadshirt, Mister Spex, betreut.de, futalis, die kartenmacherei, ELSTERKIND as well as SpinLab – The HHL Accelerator.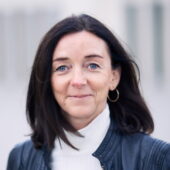 Author
Jana Vogel
Hello, I'm Jana. I have been working for HHL for almost 20 years and know the DNA of our university very well. As the Director of Program Marketing I´m here for you to answer all questions about our Master's programs, including the General Management Track, our Finance Track and Entrepreneurship Track. Feel free to reach out to me. I am more than happy to assist!