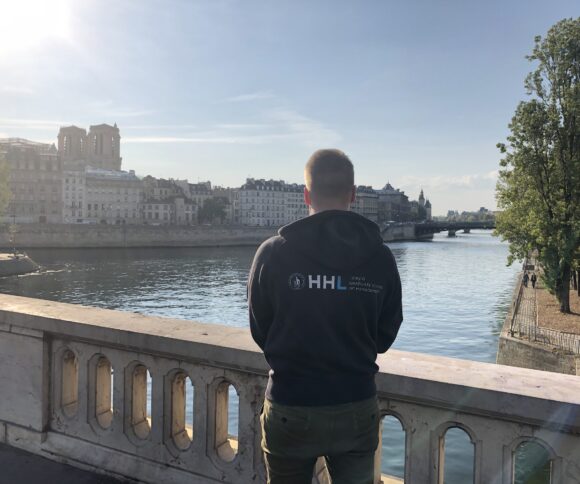 Spending a Semester Abroad During Covid-19
by Jana Vogel | February 04, 2021
Is it possible to spend a semester abroad during a global pandemic? Full-time Master in Management student Roman Pastoors was able to spend a semester at ESCP in Paris. He talks about his experience studying abroad during the fall of 2020.
Study experience at ESCP in Paris
For most students, a semester abroad is filled with new friendships, inspiring lectures and a deep dive into a foreign country and culture. While spending a semester abroad has gotten a lot more complicated since the start of the Covid-19 pandemic, there have been a few happy exceptions. Full-time Master in Management student Roman Pastoors spent the winter semester 2020 in Paris, studying at the French campus of ESCP. An experience he wouldn't have wanted to miss, even though it included another lockdown at the end of his term.
My semester abroad journey
Almost exactly one year ago, in January 2020, I received confirmation from the International Office at HHL that I would be allowed to spend my semester abroad at ESCP in Paris. I had chosen the university because of the curriculum, the reputation and of course the city of Paris.
Eight months later, the situation had changed significantly. Covid-19 made it difficult to spend a semester abroad at several universities. Nervously, I waited for feedback from my foreign university. When ESCP confirmed the stay, I was delighted and excited at the same time.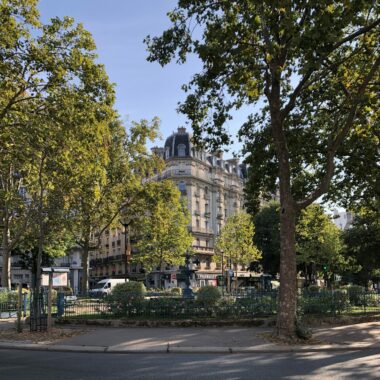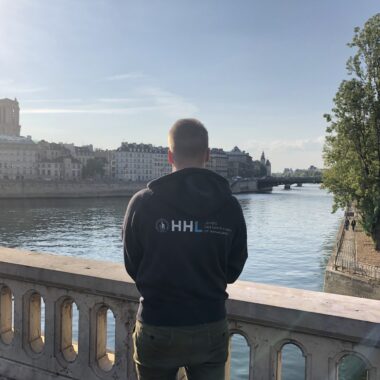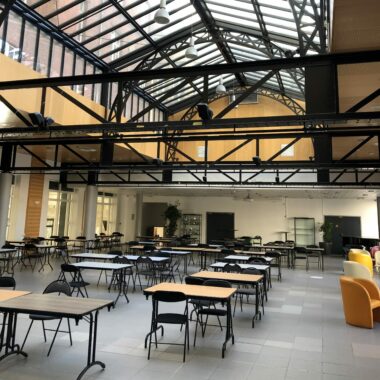 Studying at ESCP in Paris during Covid-19
My semester abroad began in mid-September 2020 with an introductory event. We had to wear masks and keep our distance, but luckily we were able to attend lectures in person, visit bars and restaurants, and meet many other exchange students. ESCP's historic campus is located very central, in the 11th arrondissement.
Covid-19 pandemic reaches Europe
Its buildings surround a green courtyard, which is a great place to hang out. After an online semester at my home university, it was good to see fellow students and professors again. I quickly felt at home on campus and like part of the student body. The lectures at ESCP are very interactive, similar to those at HHL. The professors encourage active discussion with the students, who prepare for the lectures by reading various papers.
Connect with local students through student initiatives
Another good opportunity to connect with local students are the many student initiatives, ranging from rowing clubs to student consultancies. The organization "Shuffle" organizes various events for international students to get acquainted with Paris and ESCP. Evenings were spent together underneath the Eiffel Tower or visiting bars (which were both still possible at that time). Looking back, I am especially thankful to have been able to participate in such memorable experiences.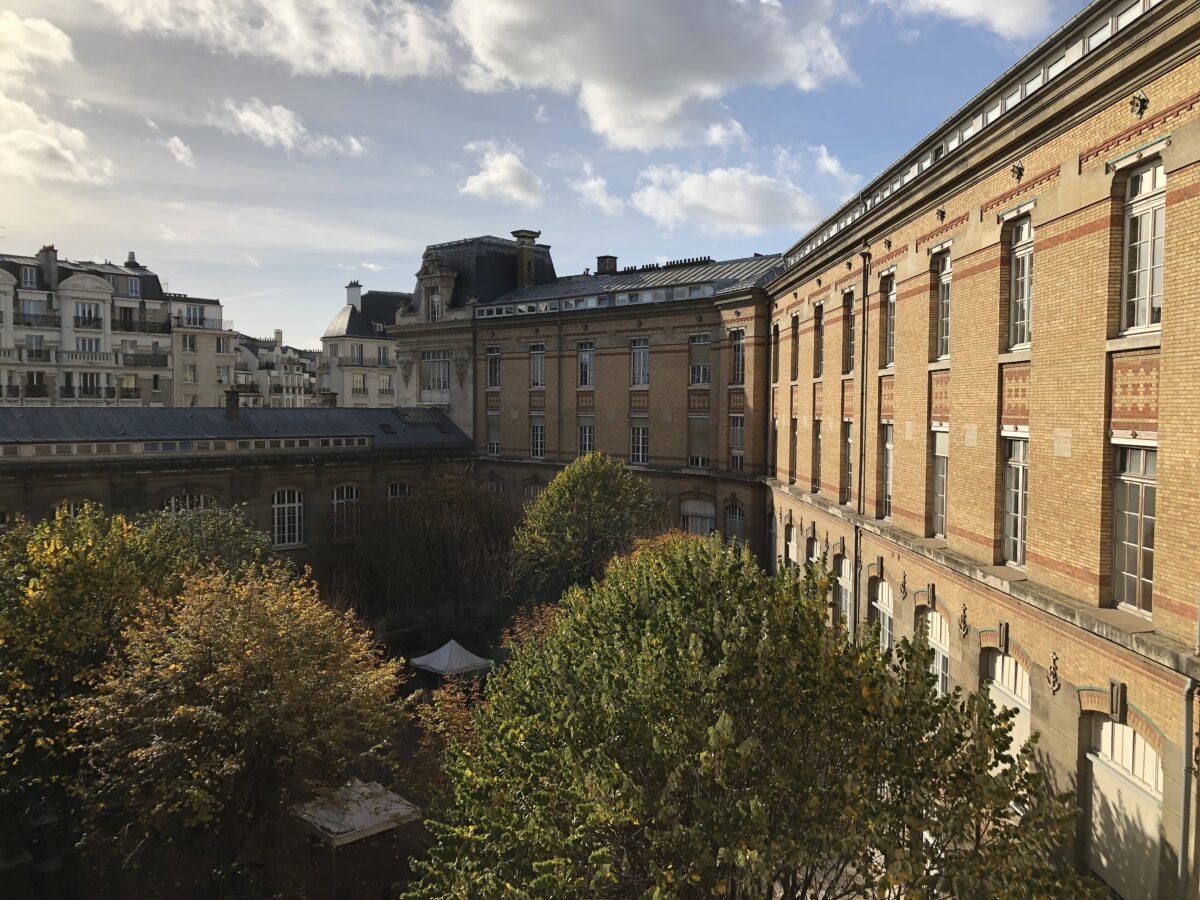 Second lockdown hits Paris
A few weeks later, the Covid-19 restrictions were tightened and another lockdown was decided. This moved all lectures and exams to online formats. Even though the professors did their best to structure the lectures as close as possible to the face-to-face experience, it was hard to not see fellow students outside of virtual group works. Not to mention the many culinary and cultural opportunities in Paris that were now closed.
End-of-term exams take place online
In mid-December, the final exams of the term were due, which meant holding virtual presentations and taking online exams. With the submission of the last paper, the semester abroad ended not as planned with many fellow students in the heart of Paris, but alone in front of the screen. This was a rather abrupt end to my study abroad experience, but nevertheless, I am still in contact with many fellow students and we exchange information regularly. I have the feeling that the demanding and difficult time during Covid-19 we experienced together, led to stronger friendships among classmates.
Close contact to students at HHL
I was impressed by the fact that I remained in very close contact with my fellow Leipzig students even during the semester abroad and living several thousand kilometers apart. We regularly connected, of course via video conferences, and kept each other up to date.
If I had any questions about the study process after returning from abroad or about the stay abroad itself, the HHL staff could be reached immediately and always found a solution.
Found a new student initiative at HHL
This close connection to Leipzig lead to the founding of the new student initiative "Positive Impact Society" with one of my fellow HHL classmates. The goal of the "Positive Impact Society" is to provide HHL with a source of innovative ideas regarding the positive impact and to support in respective implementation processes.
Positive Impact Society
Read more
Positive impact and societal contribution have arrived in today's business world and we want to provide a platform for discussion on positive impact at HHL.
How we do it:
We organize panel discussions with personalities from theory and practice to raise awareness.
We want to help HHL in communicating and strengthening its own positive impact.
We start by identifying the status quo through participating in the Positive Impact Rating.
What are the next steps?
The Positive Impact Rating is a student-led survey that evaluates business schools' positive impact. Leading international business schools participate in the rating such as UC Berkeley, EADA, Maastricht University, London Business School, ESCP, TUM and now also HHL. The rating will be announced in May during the World Economic Forum.
Learning to deal with unfamiliar situations
In this respect, the semester abroad at ESCP was certainly anything but normal (but what is "normal" in these Covid-19 times?). Nevertheless, it was definitely a valuable experience, academically and personally, that I would not want to miss.
A worthwhile experience during challenging times
I am very grateful for the opportunity to experience a semester abroad at all during Covid-19 and to be able to take so many positive experiences home with me despite the restrictions. After all, a semester abroad means learning about a new culture, meeting new people and dealing with unfamiliar situations. I would say that I particularly learned the latter.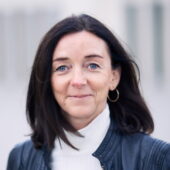 Author
Jana Vogel
Hello, I'm Jana. I have been working for HHL for almost 20 years and know the DNA of our university very well. As the Director of Program Marketing I´m here for you to answer all questions about our Master's programs, including the General Management Track, our Finance Track and Entrepreneurship Track. Feel free to reach out to me. I am more than happy to assist!