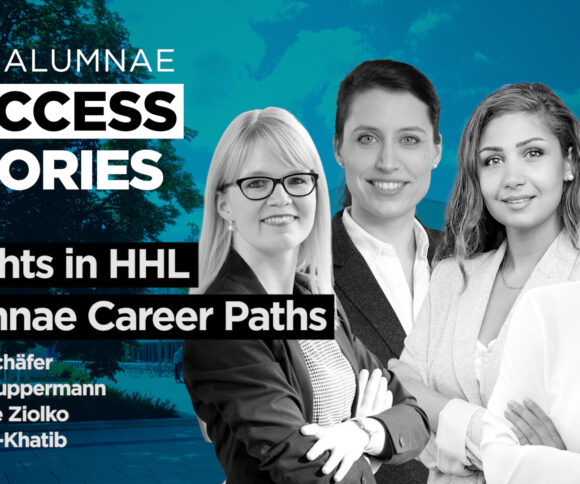 Professional Advice on Active Career Planning from Women in Leadership Positions
by Alexandra Rothe | October 29, 2020
Four HHL alumnae are here to reflect on their individual career paths, share their experiences and give advice. Start your own journey with these three tips on career planning.
Career planning steps: Three tips on taking the next step in your professional career
Finding a career you are passionate about can be one of the most rewarding journeys in your life. It takes courage, self-reflection and patience to find your unique professional path. For women striving for a leadership position, the way to the top can seem like an exclusive party for a chosen few.
We wanted to know how our female alumnae have managed the transition and invited four female leaders to a virtual panel discussion. These highly successful women are here to reflect on their individual career paths, share their experiences and give advice on active career planning as well as insights in initiatives or programs of their companies and in their professional environment. The event was hosted by Silke Pettkus from Women@HHL and Psychologist Martina Beermann, Director Career Development and Employer Relations at HHL.
Meet the panelists
Read more
Fatima El-Khatib is senior manager and head of research at a market research company and commutes between Dubai and Canada. She has worked as a market insights expert for the past 14 years, specializing in consumer behavior and big data analysis.
Carolin Schäfer works as a project manager for Volkswagen Consulting, an in-house consulting department responsible for the Volkswagen brands. She is also the co-lead of the Volkswagen practice group "Digital" for the business unit Finance, HR and IT.
Conny Wuppermann is the Chief Financial Officer (CFO) of palero capital, a private equity fund she co-founded 10 years ago. As an experienced business owner she has expertise in building a team and hiring new talents. Read our interview with Conny to learn more about her professional journey and why she believes women in business need a mindset change.
At the time of the recording Stephanie Ziolko was a senior strategy consultant at IBM and has since moved on to become the Large Deals Sales Executive. As an IBM consultant she work for external clients, helping them complete their digital transformation journeys.
HHL alumna's advice for women in business
The virtual panel talk is packed with helpful advice and real-life examples on how to move ahead in your career as a female leader and what you need for active career planning. Watch the recording to learn from their personal stories and practical tips.
(17:05) Did you plan out your career?
(23:08) What has helped you pursue your career and be successful in what you are doing?
(00:27:53) What is your experience being a woman in business and in a leadership position?
(00:33:38) Do you have any advice on how to welcome more women into leadership positions?
(00:44:44) What are your companies doing to keep women?
(00:55:02) What advice would you give your younger self concerning your career decisions?
(01:01:02) Our host Silke continues with questions from the audience.
"Having a plan can be useful, but you should always be flexible and adapt to changes in your career and personal life. As long as you follow your passion you are on the right path."
Fatima El-Khatib
Senior Manager and Head of Research
Follow these three tips on career planning
1. Your authenticity matters and is of great value
When it comes to being successful in business the four women have some helpful advice based on their own experiences. They firmly believe, that there is no need to adapt to the characteristics of a man or anyone else to be successful. One of the panelists remembers a specific situation early on in her career. At that time, she was a master student and one of the executive partners had a very inclusive way of solving problems for his clients. Each time they needed to make a big decision he would bring in a diverse team to make the decision together.
The team would consist of master students, international team members, senior employees, executive partners and interns. This diverse group of men and women from all professional levels helped them think customer-centric and look at the solutions from many different perspectives. Each person's authentic opinion mattered because it created a bigger picture that reflected the customer's reality.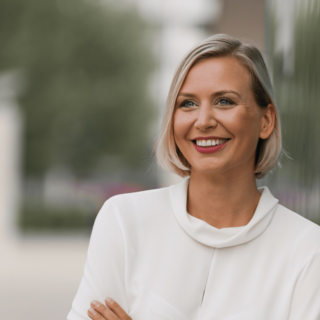 "The executive partner wanted us to have our own opinion and bring that to the table. He brought us together to be authentic in our choice. This was an extremely helpful lesson to learn so early in my career."
Stephanie Ziolko
Large Deals Sales Executive at IBM
2. Why you need to take advantage of new opportunities
Figuring out what strengths and passions you have to combine in your professional life can be a highly complex and demanding process. To make it easier to define your personal career map, reach out to peers who know you very well and ask them for their advice. Continue to reflect on your skills and passions as your professional journey continues. However, don't underestimate your gut feeling. When consulted regularly it can be a very authentic and helpful guide in figuring out what is right for you.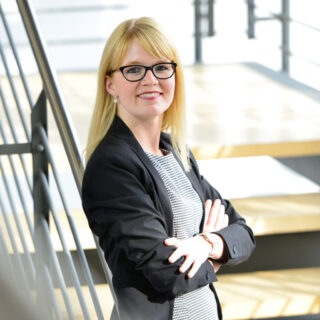 "Listen to your gut feeling. Don't listen to what other (well-meaning) people tell you, if you believe in a different solution."
Carolin Schäfer
Project Manager at Volkswagen Consulting
3. Your future success is based on your potential mixed with your strengths
Female employers have noticed that women often don't apply to jobs because they don't feel qualified. On the other hand, men seem to see their growth potential, while women only focus on what they know at the time of application. This is actually a trait women should adapt from their male counterparts and focus more on their strengths and potential than on (assumed) weaknesses.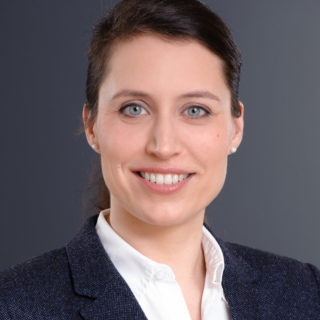 "Women look at the job description and if there is one thing they can't do then they won't apply. Men don't do this. This is something you can take from men. Have the courage and try new things."
Conny Wuppermann
Chief Financial Officer of palero capital
Female leadership support at HHL
HHL offers a few different programs to support female students to find meaningful leadership positions. This panel talk, for example, was co-hosted by Women@HHL, an initiative to provide a place for empowerment, exchange and personal development for all female students, employees and alumnae of HHL as well as other interested parties.
Furthermore, the career development team provides career counseling tailored to female professionals to focus on their career planning actiivites. In addition to their excellent workshops and training on personality development, they can advise graduates on companies with mentoring programs geared as female professionals. Throughout the year they keep their students informed on (virtual) recruiting events and career fairs tailored to women in business.
For further reading we recommend you check out our article on the 5 steps to identify your career aspirations as well as a helpful guide to 5 skills you need to master the crisis.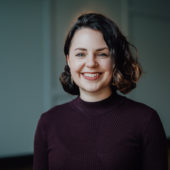 Author
Alexandra Rothe
Hej there! I'm Alexandra and a former Content Marketing Manager at HHL. One of my favorite tasks was interviewing the HHL community and sharing their success stories with you. My goal was to create a digital home for all the experiences and stories found in our community - and hopefully inspire you to join us on one of our campuses in Leipzig, Cologne or Munich.