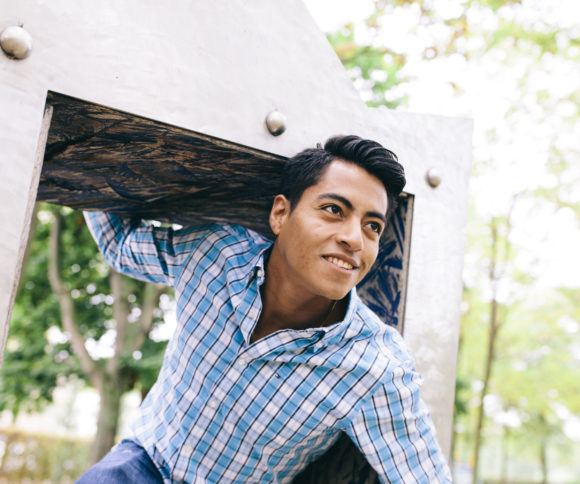 How To Make Career Planning Successful During A Pandemic
by Martina Beermann | May 11, 2020
Together with our HHL Career Development team we have identified five questions that can guide you as you reassess your career aspirations during this uncertain times and learn to take action.
5 Steps to Identify your Career Aspirations
Planning your career might seem like an impossible task if you are currently at the end of your studies. Having spent up to two years working hard to finish your degree, you are now faced with an economic crisis and little experience on how to navigate such a situation.
Together with Psychologist Martina Beermann, Director Career Development and Employer Relations at HHL, we have identified five questions that can guide you as you reassess your career aspirations and learn to take action. Our students at HHL are fortunate to work with a Career Service ranked #9 worldwide (Financial Times Masters in Management Ranking 2021) to shape their future.
Who am I and what do I expect from life? Where do I want to go? What am I capable of? How strong do I feel?
Times like these call for shared learning and community support. We hope these tips will help you wherever you are right now. Don't give up, you have so much to share with the world!
Moving from a fear to a learning zone
When the outside world abruptly becomes unpredictable and dangerous, we all have to focus on learning to control our emotions and thoughts. All of a sudden, we are faced with existential questions: Who am I and what do I expect from life? Where do I want to go? What am I capable of? How strong do I feel?
Controlling our emotions and thoughts falls within our own sphere of influence. The goal should be to move from fear to a learning zone and eventually reach a zone of personal growth. In times of an economic crisis, self-leadership is in particularly high demand.
"Only those who can lead themselves will be able to lead others in the future."
Learning to lead yourself
The ability to control your own thoughts, emotions and actions in order to improve your own performance and effectiveness is especially important now. Only those who can lead themselves will be able to lead others in the future.
If individuals come out of the corona crisis with the experience that they have grown stronger from studies and life under difficult circumstances, they are well-prepared for the challenges in their future as managers. It is a part of every manager's life to make important decisions in uncertain situations. Therefore, career planning is of significant importance for graduates. Psychologist Martina Beermann identified five questions to ask yourself.
Planning your career during covid-19
The following three steps, which are mostly in line with those defined by international bestselling author and university lecturer Simon Sinek, are the first measures that should be taken after the crisis. Everything has always started and will always start with authenticity.
When developing your career aspirations, you should assess your life experience, strengths and inner convictions first. According to the Harvard Business Review, authentic applicants are 26 percent more likely to win the candidate competition. Entrepreneurs stand a higher chance of persuading financially strong investors if their pitch reflects an inner conviction.
Meet Martina Beermann
Read more
Martina Beermann is the Director of HHL's Career Development department. Together with her team she offers workshops, trainings and career consultations for all HHL students. With a background in psychology, Martina has extensive experience of helping students follow their unique career path.
Career Planning at HHL
At HHL we are serious about the topic of self-leadership. We have gone so far as to integrate it into our curriculum under the title of "Leading yourself & self-reflection," becoming the only business school in Germany to offer classes like these to all of its students.
Unfortunately, students tended to overlook these topics when they were not part of the curriculum and mainly focused on what was most important to them: graded subjects. Thanks to the integration into the syllabus, our students finally have the space and time to reflect on themselves.
Step 1: Know why
Start with the reasons why you follow a certain career goal. Take a mental walk through your personal life story. Can you identify the red dots that lead to a coherent line? Which experiences in your past were particularly meaningful to you?
You will probably need some time to think about your answers. HHL's Career Development team has developed two-day seminars and other long-term coaching formats to really get to the root of each students individual story. Allow yourself some time to remember moments from your childhood and youth. Which games or family activities had a formative effect on you?
Not only the past will give you more clarity. You can also think about which topics or concepts you can spend hours talking about. Another useful approach is recalling what you friends and colleagues ask you for advice on. Write it down or make a voice recording so that you can really get clear on WHY certain things are important to you.
Step 2: Know-how
Know your strengths. Identify the way you are different from others. Think about what's easy for you or what brings you joy. Also, try to recall the times people told you that you really helped them and use that information to see where your work benefits others.
We understand that these questions may sound straightforward and easy, but our experience shows that it takes some guidance to find the true answers. That is why our Career Development teams works with personality tests to further understand and identify your strengths.
Step 3: Know what
Know your impact. Be clear on the contribution you could make to the world. How can your strengths and your personal why come together and make a difference? Don't necessarily think of impact as solving a global crisis (although that's great if you can!) – think of it on an interpersonal but also an institutional level.
"Everything has always started and will always start with authenticity."
Growing a network and assessing the market
We added steps 4 and 5 to Simon Sinek's approach because we believe these will gain more significance if and when the competition toughens. The answers to these questions will really make your career planning successful.
Step 4: Know where
Which environment, companies or own business — is aligned with the market.
We recommend to always examine three career options which then have to be adjusted to the market situation to provide you with a certain level of flexibility. You should now focus even more on this alignment with the market as the gap between job opportunities in the various industries will widen.
If this doesn't work, the strategy would be to pursue the minimum; meaning if the desired position, e.g., in business development, is not currently available in the desired industry, try to target the same function in another sector. You can transfer into the preferred industry at a later, more suitable time.
If that doesn't work either, get your foot in the door by choosing an entry-level job with good opportunities for advancement and then pursue your career goals systematically and in the long run. The first job at an entry level should always be selected based on its prospects and not on short-term gains.
Step 5: Know whom
Think about whom to approach and how to build positive relationships
The current crisis has proven how important personal connections are. This is just as true about your business relationships. To ensure a long-term career development you will need a strong network that is willing to support you even in difficult situations.
With everything taking place online now be sure to update your profiles on professional networking sites like LinkedIn and Xing. Take part in digital career events and reach out to alumni and professionals who might be able to share their work experience with you.
Keep in mind that these are difficult times for all of us. Be respectful of people's times and commitments and don't take it personally if they can't talk to you right now. Building relationships takes time and you will be most successful if you figure out how and what you can give to the people you are reaching out to.
"Give yourself the time and space to reflect."
Keeping a positive outlook on the future
Follow these five steps to gain more clarity and start the career planning process. We are all faced with uncertainty, but you do have control over your emotions and thoughts. Choose progress and stay focused on your personal career goals. If you want some help structuring your days while working from home, we collected 10 tips to manage studying from home.
Keep positive and stay safe!
related articles you may also like
August 05, 2021 | Campus Life & Study

August 03, 2021 | Campus Life & Study

July 14, 2021 | Campus Life & Study