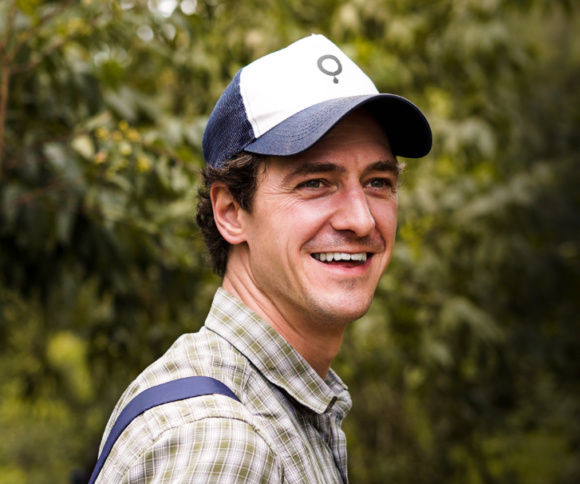 Startup Story: Martin Elwert from Coffee Circle
by Sigrid Fischer | August 04, 2021
Interview with Coffee Circle founder and HHL alumni Martin Elwert. A series on HHL's start-ups and their impact on our well-being.
Martin Elwert – Founder and Managing Director at Coffee Circle
Martin Elwert, who graduated with a diploma in business from HHL in 2006, founded Coffee Circle in 2010 with two other former colleagues from his time as consultant at Roland Berger. Coffee Circle started as a coffee roasting company in Berlin focusing on exceptional coffee quality, fair trade and social impact through innovation along the value chain.
Online shop and own specialty coffee cafés
Adding to that is the online shop where customers can find coffee as well as everything else needed to brew and enjoy it. In 2019, Coffee Circle opened their first café in Berlin and up until now they have already opened up two more. Over the past years the company has grown to more than 65 employees, many of them having been with Coffee Circle for a long time already, which "I am very grateful for and which makes this team an incredibly trusted and safe environment to work in," says Martin.
We want the local communities to be part of the improvement process, which increases their confidence, motivation and entrepreneurial drive.
Investing in local farming communities
Coffee Circle has raised and invested more than 2.5 M EUR to support the coffee farmers and regions where their coffee beans are growing in – these are mainly located in South/West Ethiopia, Kenya, the Democratic Republic of the Congo, Myanmar and Colombia.
In the countries of origin of the coffee beans, Martin explains, "we work on the grounds with the local communities to analyze and evaluate key needs that need to be tackled and we then conceptualize how projects can be undertaken. These projects often revolve around the basic supply of clean water, access to education and sustainable cultivation.
We want the local communities to be part of the improvement process, which increases their confidence, motivation and entrepreneurial drive. That way they remain competitive, which is a key factor for everyone involved and which closes the value chain."
More Start-up Stories
Read more
_KALE&ME Annemarie Heyl – Co-Founder and Managing Director at Kale&Me >> Read more
_BIEROTHEK Christian Klemenz – Founder and Managing Director at Bierothek® >> Coming soon
_DR HOPS Stine Täubert – Co-Founder and Chief Beer Scout at Dr. Hops Craft Beer-Bar >> Read more
_COFFEE-BIKE Tobias Zimmer – Founder and Managing Director at coffee-bike and myChoco >> Read more
_DIE FRISCHEMANUFAKTUR Dr. Jenny Müller – Founder and Managing Director at DIE FRISCHEMANUFAKTUR >> Read more
_ZEN GEIST Bart Porthun – Co-Founder and CEO at ZEN GEIST >> Read more
_MONASTIC DRY GIN Pater Dr. Dr. Justinus Pech – Founder and Managing Director at Monastic Dry Gin >> Read more
Finding fulfillment in a social impact business
When asking Martin what makes his job so special to him, he answers: "Using business as a source for good is an incredible feeling for me. I am proud of the social impact we are making and that combined with my love for premium coffee make this job so exceptionally valuable for me."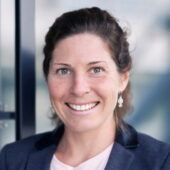 Author
Sigrid Fischer