How to Choose the Right Master Program in Germany
by Jana Vogel | December 15, 2022
Trying to decide with master's program is right for you? We've put together a guide to help you navigate your choices and have divided the search process into eight easy steps.
8 Steps to Finding the Best Business Master Program
Finding the right master's program in Germany may feel a little overwhelming at first. There are so many options, even among the top business schools. We've put together a guide to help you navigate your choices and find the right business master program for you.
While browsing the internet and researching various business schools, you've probably discovered that there are a lot of different master programs in Germany. We've divided the search process into eight easy steps. Let's start by looking at what's important to you personally.
Step 1: Get clear on your personal goals.
Give yourself some time to understand what your motivation is and what's important to you. Remember to include aspects such as course structure, geographic location and general conditions such as intake time and application requirements.
Step 2: Create a shortlist containing facts and personal preferences.
We recommend creating a shortlist of five, max. 10 master programs. It's a good idea to make some basic decisions regarding work experience, full-time versus part-time programs, and a handful of other criteria.
Step 3: Learn from other people's professional journey.
Your personal network can give you an honest insight into the everyday life of the university, with all the weaknesses and strengths of the respective educational partner. They will also help you to better access the community.
Step 4: Use accreditation and rankings for orientation.
Rankings can be a first guidepost in sorting through the vast amount of master's programs on the market. Make sure your preferred university performs well under the criteria that are most important to you and add that information to your shortlist.
Check out these other related articles!
Step 5: Take advantage of open house days and virtual events.
Being on site has the advance that you not only get to know your learning environment but also get to experience campus surroundings and the city itself. If traveling and on-site visits are not possible yet, you should keep an eye out for virtual recruiting events.
Step 6: Get informed about admission criteria.
In addition to the subject and the preliminary grades in the Bachelor's degree, professional experience, experience abroad, recommendations, language skills and access tests often play a role. It speaks for a university and the selection process if the professors and admission team make time for each individual applicant.
Step 7: Reach out to current students and alumni.
You will get the most authentic and honest statements about the quality of a program and student life from current students and alumni. Use social networks such as LinkedIn or Xing, forums or personal contacts to get personal opinions and experiences.
Step 8: Research financial investment and scholarship options.
Universities often work with financing partners to help students finance their education. An interesting model is the reverse generation contract. With the help of a loan from an education fund, you can finance the fees and your living expenses.
Which master program is right for you?
We hope this guide has helped you narrow down the selection of master programs in Germany. Such a decision requires some effort and time on your side, but we are sure that this deep dive will make the final decision easier in the end.
By the way: HHL cooperates with the Master in Management Compass platform. This platform provides detailed information about Master in Management programs, which are often also referred to as MIM programs. Check it out!
If you would like some assistance in figuring out if HHL has the right full-time Master in Management program for you, please don't hesitate to get in touch with program manager Jana Vogel for additional information or take part in our virtual life events.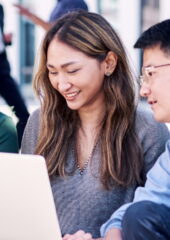 CV check
Not sure if your profile is the right fit for our program? Don't worry, that's why we are here for you. Just enter your LinkedIn/XING profile or link to your CV here and we will give you individual feedback on your eligibility. 
Handing in a pitch deck with your business idea is optional. Your chance to get feedback from one of our experts after your successful application. Just send it to: jana.vogel@hhl.de 
Your CV check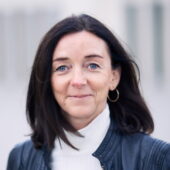 Author
Jana Vogel
Hello, I'm Jana. I have been working for HHL for almost 20 years and know the DNA of our university very well. As the Director of Program Marketing I´m here for you to answer all questions about our Master's programs, including the General Management Track, our Finance Track and Entrepreneurship Track. Feel free to reach out to me. I am more than happy to assist!