A Semester abroad in India – Why Alexander Vogeler´s decided on study experience at Woxsen University
by Solomiia Maksymiv | October 06, 2023
Alexander Vogeler is currently finishing his studies at HHL with his semester abroad at Woxsen University in India. Learn about his reasons for choosing this country for his study-abroad experience and his impressions so far!
Among many remarkable things you can add to your experience while studying at HHL definitely is a semester abroad. One of our part-time Master' in Management students, Alexander Vogeler, is gaining such international experience at our partner business school, Woxsen University in India. Let's discover what valuable insights he´s got to share.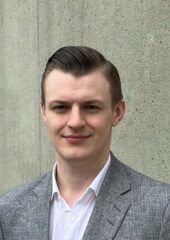 About Alexander Vogeler:
Alexander is from Hannover, where he completed his Bachelor's degree in Business Informatics in 2020. After gaining work experience at Telekom, he realized that his academic journey was far from over, which motivated him to seek a new opportunity that would provide a challenge and a perfect continuation of his academic path. His choice fell upon HHL, drawn by its esteemed reputation on both national and international levels.
Being always driven by a wish to get out of his comfort zone, Alexander has chosen Woxen University out of more than 140 HHL partner universities for his optional semester abroad. This way, he decided on another out-of-the-box experience to try something new, towards the end of his studies. In the following interview, he shares some insights about it.
My way led me towards Hyderabad in India, more precisely to Woxsen University.
What were your main reasons behind this decision?
Choosing Woxsen University as my academic destination was driven by a variety of compelling reasons. Here are some of them:
Firstly, the prospect of embracing a new country, culture, and climate in India. The challenges posed by this transition have not only facilitated a deeper self-discovery but have also broadened my horizons. The differences in culture, weather and way of life, distinct from Germany, have given me the possibility of experiencing new perspectives and insights.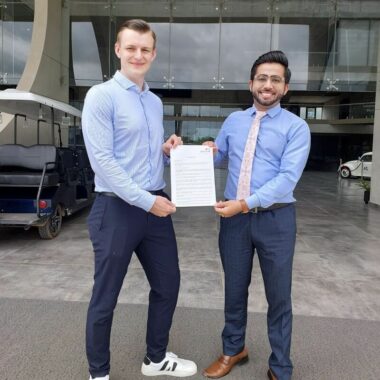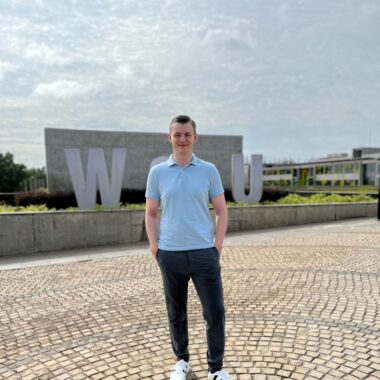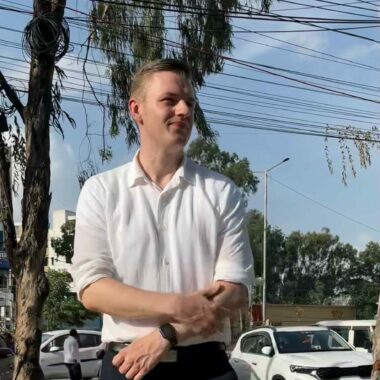 Secondly is India's remarkable development in the last years, its dynamism and growth. It is impressive how so many people live here and how the cities are spreading out.
Thirdly, the natural diversity of this country also has captivated my senses and contributed to my decision to go there. India's landscapes from deserts to mountains amaze everyone with their beauty, and each state and city allows you to experience distinct and captivating conditions.
What reasons regarding the academic aspect made you decide on Woxsen among other universities?
Woxsen University offers an impressive campus that gives you everything you need to study here and more.
Of course, the campus was another compelling reason for me. It provides an environment replete with resources, fostering an optimal setting for my academic pursuits. The unique campus life experience, unlike any I have encountered before due to my previous study programs being combined with working, has invigorated my passion for learning. These initial days have already given me a glimpse of the vibrant student life that lies ahead, and I eagerly anticipate what will come next.
One more reason to come to India was the city of Hyderabad, located in close proximity to Woxsen University. As a tech enthusiast, this urban landscape, once known as the City of Pearls and now a tech-savvy hub, aligns perfectly with my interests.
The partnership between HHL Leipzig Graduate School of Management and Woxsen University played a significant role in guiding me toward this journey as well. The insightful suggestion from the HHL Internatinal Office and the support from both institutions have helped me to step on my path smoothly. The warm welcome by Chahat Mishra from Woxsen University confirmed that I had made the right choice, followed by a sense of belonging and anticipation for the months ahead.
.How do you plan to develop further?
Following my occupation in the dual study program at Deutsche Telekom as an SAP consultant, I transitioned to a role in management consulting within the company. As I look ahead, I suppose my development should undoubtedly proceed in this direction – consultancy. This sector offers an opportunity to acquaint myself with diverse enterprises, facilitating the accumulation of valuable experiences.
How does HHL help you on your journeys and what are your greatest learning from studying here?
HHL has substantially contributed to my ongoing aspirations and developmental objectives. The institution really keeps a balance between challenging and nurturing their students. Through a number of events and interactions with corporate entities, the university provides a platform for us to define our prospective paths.
One of the most essential skills I developed since the start of my studies is undoubtedly the art of time management and disciplined execution. Particularly the workload in the part-time master's program is quite demanding, and it´s important to keep everything aligned, including the working hours.
Throughout my time at HHL, I´ve learned how crucial it is to analyze different perspectives and use them accordingly. I came to this realization through communicating with my fellow students from diverse backgrounds.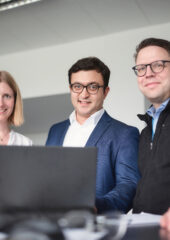 Interested in studying at HHL yourself?
Take a look at the study programs provided by HHL on our website. Being ranked among the top 5 business schools in Germany, HHL surely will help you on your journey in the world of business.
Our MBA and Master Programs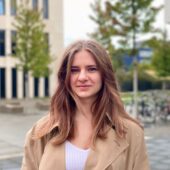 Author
Solomiia Maksymiv