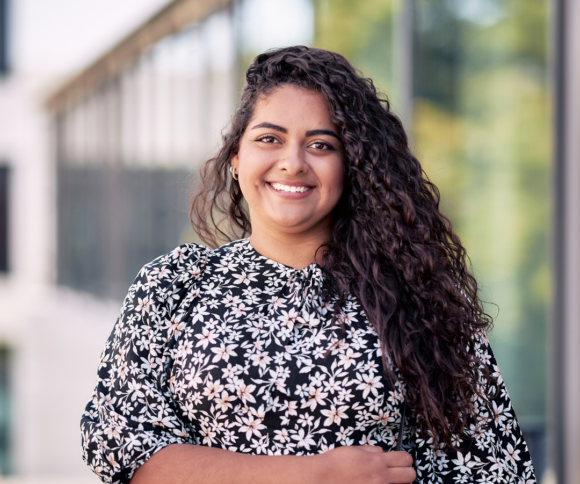 From Applicant to MBA Student: Mariana Lopes' HHL Study Experience
by Solomiia Maksymiv | August 03, 2023
Get ready to face your MBA journey and embrace the German culture like a pro – this vlog series has got you covered! Mariana reveals everything you need to know about the MBA program and life at HHL. From insider tips on the application process and housing options to navigating the bustling city of Leipzig, her experiences will be your go-to guide.
Get to know Mariana
Meet Mariana from Brazil, a second-year full-time MBA student who had been living in Leipzig for over a year. With this video she launched her Vlog Series on how it's to be a MBA student in Germany. Join her experience and let her show you some behind the scene impressions and what the MBA program at HHL has to offer. Watch her first vlog to see a typical day at HHL, the campus, and a lot of other things!
Why Germany and HHL?
In the second video of the series, Mariana reveals her reasons for choosing Germany and HHL. After doing her Bachelor's in Portugal, Marianna decided it was the perfect time for her to learn German because she aimed to come to Germany as an au-pair in 2014. A couple of years later, she planned her comeback to Germany as a student.
Spoiler: Mariana also asked her fellow students about their reasons for choosing Germany and HHL. Check out the second video to discover their answers!
In the end, I ended up applying just for HHL. I didn´t apply for any other university, because the size of the class, the price, the location – everything matched perfectly.
The application process
Discover what application tips Mariana has to share from her experience. Learn more about your application milestones and deadlines, having ready all necessary application material and financing options. On top, you will get introduced to the following step after your successful application, which is an interview.
MBA Program Structure
Learn more about the structure of the MBA Program at HHL from Mariana.
If you decide to do an MBA, HHL offers 2 options: an Advanced Track and a Fast Track. Based on the track you choose, you get to do some compulsory modules and a couple of customizable electives. Check out the HHL MBA program page to get to know about the programs in detail.
In the video, Mariana also tells a lot about internships, student trips, semesters abroad, student initiatives, and other exciting things that will become a part of your life at HHL. Make sure you watch the full video here.
A Tour in Leipzig With Me
It´s time to go on a city tour with Mariana! Let her take you around a few spots in Leipzig and get to know her favorites. Starting with Leipzig Hauptbahnhof, moving on to Augustusplatz, Paulinum, and ending with the New Town Hall of Leipzig – get a short overview of the most remarkable spots in the city.
In the fifth video of the series, Mariana also gives a couple of recommendations – take a look and find something for you!
A Weekend of Classes
Get a sneak peek at the classes Mariana attends at HHL. Visiting a course in Customer Value Creation, Mariana works with a group of 5 people and also looks for some insights and ideas for her thesis. They did a project together working on a case about Customer Shared Value and Customer Value Strategies.
Housing options for students
In this video Mariana speaks about a very hot topic: renting in Germany. What are your options as a student?
Discover different housing alternatives in this video! Depending on the place you want to live in and your budget, you can choose between dormitories, student halls of residence, living in a shared flat, or renting one on your own.
Career Services at HHL
Being ranked a top business school in Germany, HHL has a renomated Career Service Team that is really well-connected with renowned German companies and ready to help.
Starting with a Class "Leading Yourself and Self Reflection" and ending with a Letter To Your Future Self, you are led by true professionals and got nothing to worry about. Check out the full video!
They help you understand how to sell yourself and improve your presentation and application skills.
Highlights of My Experience at HHL
In the last video of the series, Marianna points out highlights of her studies in Germany. You can be sure that there are a lot of them! To name only some: the importance of working on your goals, doing an internship, personal development, studying and working with international people from 17 countries and cultures, HHL's student initiatives and business network, the city of Leipzig, and of course – making friends for life at HHL.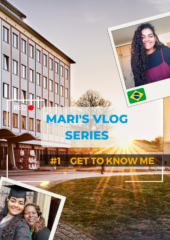 Share the vlog series!
If you know anyone thinking about studying in Germany or at HHL in particular – make sure you share this series of videos with them! That will be of great help to make sure they are doing the right choice for them.
Vlog Series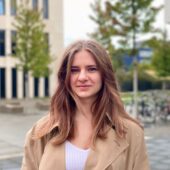 Author
Solomiia Maksymiv