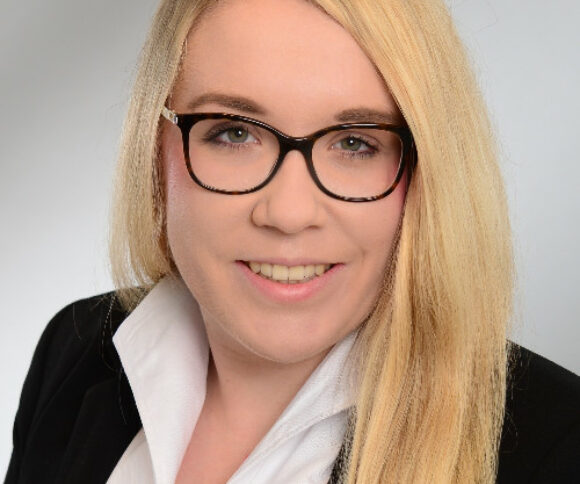 Working as a Consultant while Studying Part-Time
by Julia Banitz | September 20, 2022
Is it possible to work full-time as a consultant and also find time to study part-time? We asked KPMG associate Tabea Kerger, who is currently studying for a part-time Master in Management to share her experience and personal tips with us.
Interview with Tabea Kerger, part-time Master in Management student and KPMG Associate
This interview was first published in August 2020. Career Update: Since December 2022 Tabea Kerger is working as Business Partner Finance for nuucon.
The HHL part-time Master in Management Program is designed to complement your professional experience and help you deepen your existing knowledge of business administration. The program is designed as an interdisciplinary educational experience to help you advance in your professional journey.
As a full-time professional, you will likely be interested in understanding how you can balance your professional career while studying for a management degree. We understand how much organization goes into preparing such an important life decision and want to share the real-life stories of our part-time students with you.
In today's interview, we talked to Tabea Kerger, who works as an Associate in the restructuring department for KPMG. Parallel to starting her full-time job at KPMG, she enrolled into the part-time Master in Management program at the Leipzig campus. She talks about the importance of getting your employer on board, using the flexible system provided by HHL, and how to fit studying into a busy travel schedule.
We'll start with your studies at HHL. What specifically made you decide on studying at HHL?
Toward the end of my bachelor's studies, I was searching for business schools that offer part-time master's programs. As I wanted to work full-time while studying, the program timetable and the balance between present lectures and home assignments were one main decision criteria for studying at HHL.
Why was a part-time Master in Management the right choice for you personally?
I had already completed my Bachelor in Finance and Management in a part-time study program at the Frankfurt School and for me, the combination of practical experience on the job and academic knowledge was a key factor in discovering my profession. I enjoyed being able to use my theoretical knowledge and interests and apply them directly on the job. Through this practical application, I could decide if it was just an interest or a real possible direction for a future job.
Additionally, the finance knowledge that I had acquired due to my jobs in the banking sector was already quite extensive.
I was therefore looking for a study program to deepen my general management knowledge through an academic Master of Science program and the Deep Dives at HHL offered further specialization opportunities.
Let's take a look at your career. What does working as a consultant at KPMG require?
My job in the restructuring department requires a lot of flexibility. Projects mostly start directly after the offering due to the special situation of our clients and the need for further actions e.g. from the financing banks or shareholders.
The deadlines are therefore very tight and we are mostly working from the client site to ensure short information flows and to get a better view on the specific situation in the company. Each client situation and the reasons for it are different and there is no standard solution, which makes an individual approach necessary on every new project.
What learnings or course content do you already benefit from in your work at KPMG?
There are several topics that I can benefit from in my daily work. One example is an integrated case study we needed to prepare which included several topics like finance, value chain management, strategy and marketing. In my job, I am mostly dealing with finance topics so it was a really educational experience to also work on the other topics and to get to know some insights in those areas.
In my daily job this knowledge can be a real benefit especially when I am working with different departments on the client side, e.g. to develop and discuss operational restructuring measures which can be related to e.g. marketing or logistic topics. Now I have a solid foundation of knowledge for those discussions.
Furthermore, one of the first courses in my studies was "Problem Solving and Communication". This may seem like a very basic topic, but the more I had to deal with this topic and the frameworks to structure my approach on how to solve a problem, the bigger the takeaway from this course was.
Those skills are not only useful and applicable for my daily job but also in my private environment.
Is it possible to do a part-time Master in Management if your job requires you to travel a lot?
It really requires a lot of self-discipline to fulfill the study requirements when you are also traveling for your job. I generally try to use the time when I am alone in the hotel to work on the course preparations. Especially in the evening or in the morning, which allows me to use my time effectively. However, one positive aspect is that there are much less distractions compared to when you are trying to do work on your studies from home (like tidying up the flat or friends coming over etc.).
Moreover, being able to apply those skills in my daily job is even more helpful because I get to see the reaction of the person I am working with and also experience the differences between different types of people.
How do you manage to fulfill study requirements and also work a full-time job? What should potential candidates ask themselves before applying for a part-time program?
Time management is crucial to combine studying part-time and working full-time. When the new subjects for the upcoming term are uploaded on the online campus I always check the syllabus of each subject for the required course preparations. I also make sure to check for the following assignments and the deadlines to get an overview when I need to hand in what kind of assignment.
Applicants should keep in mind that they need to use parts of their free time to prepare the assignments at home. Further, they should consider that you need to be really flexible because a large amount of the assignments is prepared in groups and the coordination process of an assignment can be really time-intensive and some of them can be held early in the morning or late in the evening due to the working hours of the other group members.
Lastly, you should ask yourself if your social environment is supportive and understands your situation and can therefore understand that you will sometime have less free time due to studying and working at the same time. In my personal social surrounding, some of my friends and colleagues have also completed part-time studies or further trainings and therefore can understand my current situation and moreover they always have good advice from their personal experience.
How were you able to bring your employer on board? What are some of the important points one should discuss with one's employer before applying?
Before I joined KPMG for a full-time position I was working there as an intern and working student. I already knew other colleagues who were also doing part-time study programs and I talked about the part-time master with my responsible superior and our partner. They encouraged me to pursue the study program and told me that if I would require more free time at any point, I would be able to reduce my working hours.
We were discussing the time schedule of the study program and how much time I would need for the lectures. I am currently offsetting those lecture times with my extra hours. Due to the predefined timetable for the study program, it is also a reliable planning base for my employer to know when I need to take a day off for lectures.
The commitment and support of the employer is really crucial and helps me to manage studying part-time and working full-time. A few months after the start of the study program and working full-time, I was also able to apply for a financial compensation of the study fees and also received a lot of support from my employer.
How does the exchange with fellow students or the HHL network support you on your professional journey?
One major support during the studies are the fellow students. The exchange on career topics is really helpful because you are all in a similar position in your career and life journey and you are able to learn from the experience of the others, e.g. if someone already applied or worked at a special company. You are able to seek advice from someone who is in a similar situation and can relate to your potential chances and risks.
The HHL network
Read more
The HHL network is also a great opportunity to let your business network grow. Before applying, my first contact with HHL was when I was invited to an alumni event where I was warmly welcomed – even if I wasn't a part of HHL yet. By chance, I was seated next to a colleague from KPMG who I did not know at that time and after a few minutes, we even realized that we worked on the same floor. A few months later I was working in a different department and ended up working on a project with him. It was really nice to already know someone through the HHL network.
Working full-time and studying part-time requires a good balance. Why do you think the combination of the two is still a worthwhile experience?
The combination of studying part-time and working full-time enables you to directly apply your gained knowledge, frameworks and methods from the courses in your daily job. You are also gaining insights into topics which may not be your focus topics in your job but which are related in other ways and so you end up with the ability to understand the whole company and the management approach in a different way.
This direct application of knowledge is especially a major benefit in leadership education. The learned theories and models from the lectures help me to understand how to manage people.
Even if you are just at the beginning of your career, you will be gaining more and more responsibility over time and you will be able to apply those leadership skills in small use cases, like organizing an internal project or being the key contact for the interns in your team.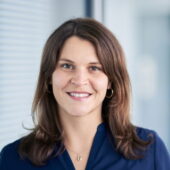 Author
Julia Banitz