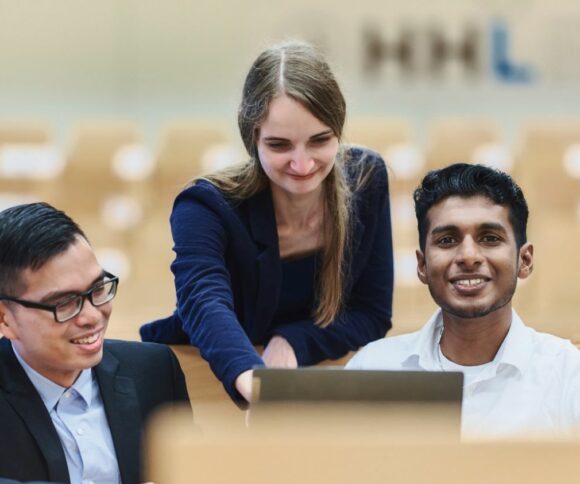 Should I Pursue A Career In Corporate Finance?
by Laura Winkler | June 05, 2023
There are many career paths in the finance sector, but which one is right for you? Find out the skills you need for a career in corporate finance as well as your potential job and salary prospects.
Interview with Prof. Vivek K. Velamuri, Program Director of the MBA in Finance and Professor for Entrepreneurship at HHL
This article was first published on Business Because and written by Charlotte Brook on May 18, 2023.
It's no secret that a career in finance can be challenging, especially in today's volatile business climate. However, it's also well known that a finance career can be hugely rewarding. Successful finance professionals can expect career growth opportunities, high salaries, and generous compensation. If you want to experience the benefits of a high-flying career in finance, corporate finance is one route you could take. As a corporate finance specialist, you'd be responsible for managing a company's financial resources and increasing its long-term value.
So, is a career in corporate finance right for you—and what skills do you need to be successful? Here's what you need to know.
What is corporate finance?
Finance is the backbone of any business. Corporate finance professionals work within companies to manage their financial resources, mitigate risks, ensure stability, and bring value to shareholders. Corporate finance teams play a key role in deciding where a company should invest and have a large impact in growth and profits. That's why working in corporate finance requires a broad understanding of all parts of business and how they fit together.
During the MBA with a specialization in Corporate Finance at HHL Leipzig Graduate School of Management—located in Germany—students study core MBA courses to gain essential management skills before deep-diving into corporate financial theory and practice.
These finance deep-dive courses cover topics such as
Corporate Valuation,
Entrepreneurial Finance,
Advanced Corporate Finance,
Risk Management,
Quantitative Management Techniques,
and Managerial Decision-Making.
Students also take part in an Applied Corporate Finance seminar in which they travel to corporate offices to work on real cases with firms to gain an insight behind the scenes of the corporate finance world.
What skills do I need for a career in corporate finance today?
Managing a company's finances is a big responsibility that requires strategic thinking, analytical skills, and an understanding of financial models and value chains. When studying the MBA in Finance at HHL Leipzig, alongside the finance deep-dives, students can choose from a wide range of electives focused on enhancing key skills needed for a successful career in the finance industry.
Elective courses include Strategy, Managing Global Corporations, Big Data Analytics, Macroeconomics & the Global Economy, Value Chains in the Digital Age, and Innovation Management & Corporate Entrepreneurship.
Success in finance isn't solely about being good with numbers, you also need strong leadership skills. HHL Leipzig centers its leadership development on the Leipzig Leadership Model which values purpose, entrepreneurial spirit, responsibility, and effectiveness.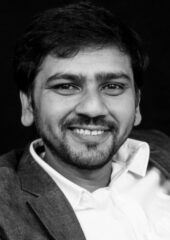 A lot of being a good leader is focusing on self-reflection, business ethics, decision-making, and crisis management. We want to mold leaders who are entrepreneurial but also ethical. They have a purpose behind their decisions rather than purely thinking about profit.
Prof. Vivek K. Velamuri, Program Director of the MBA in Finance at HHL
In today's business world, companies are under increasing pressure to demonstrate sustainable practices and social responsibility.
For corporate finance professionals, that means ensuring investments are sustainable and analyzing the impact of Environmental, Social, and Governance (ESG) policies on the company's financial performance.
Students on the HHL Leipzig MBA in Finance take part in an International Impact Expedition to help develop their skills in making ethical business decisions. During a four-day trip to Vienna in Austria, students immerse themselves in all aspects of society, from understanding education to interacting with homelessness and people facing extreme societal problems. "We want our students to develop empathy with people in society, understand different circumstances, and recognize their own privilege which translates into making more ethical decisions as leaders," says Vivek.
Corporate finance jobs and salary prospects
If you possess the necessary skills, there are a range of different roles across the corporate finance profession whether in banks, large corporations, or even startups.
The 21-month MBA with a specialization in Corporate Finance at HHL Leipzig is highly customizable towards the various career paths. "The program is for students who really want to create their own learning experience," says Vivek.
To help get a foot in the door for a high-flying career in corporate finance, MBAs at HHL Leipzig meet with companies such as Goldman Sachs and Deutsche Bank which recruit on campus. "There is a huge demand in the corporate finance sector right now for graduates with a specialist skill set.", says Vivek.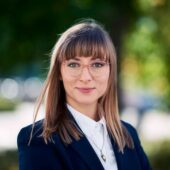 Author
Laura Winkler
Hi, I'm Laura, part of the online marketing team at HHL. As a creative mind and storyteller by heart, I enjoy developing engaging content strategies and pieces for our HHL community. Did you ever wonder who texts the posts on our social media channels, creates clips and reels, or manages upcoming blog posts? Yep. That's me. In fact, I'm always on the hunt for the next student or alumni interview, twisting myself to capture the perfect scene on campus, and interacting with our followers. Thinking of having a feature on one of our channels, too? Then simply reach out to me and I'll be happy to take care of your idea!