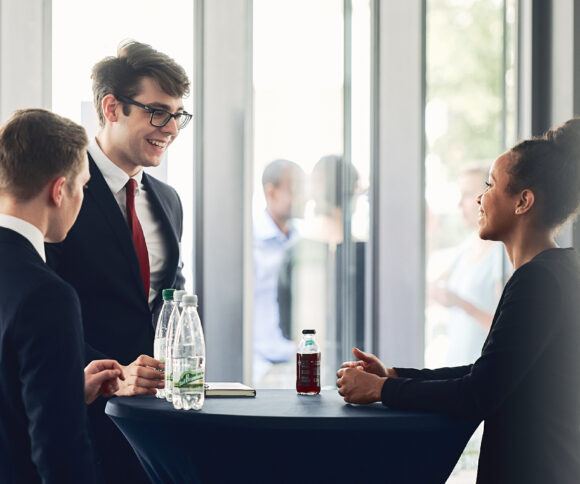 The Qualities of Responsible Leadership You Should Know As a Future Leader
by Alexandra Rothe | October 09, 2022
How do you become one of the #LeadershipPioneers of tomorrow? Lutz Meschke, Chairman of the Supervisory Board of HHL and Deputy Chairman of Porsche AG appeals to graduates to learn the qualities of responsible leadership.
Chairman of the Supervisory Board of HHL addresses the HHL Community
This article was first published on May 19, 2021.
Today's leaders carry the responsibility for tomorrow's generation. Lutz Meschke, Chairman of the Supervisory Board of HHL, has called on leaders to stand up for democracy and help those in need. The Deputy Chairman of Porsche AG appealed to the former HHL students to "take a clear stand against the populist enemies of democracy and to defend the values of our free world".
Qualities of responsible leadership
In his speech, Lutz Meschke told the graduates, to "take action to move the world in the direction where there is a bit more fairness and that bit better quality of life." He pointed out the key qualities in responsible leadership and encouraged leaders to look far beyond their company and their families when crafting the future for generations to come.
HHL Alumni Association incorporate leadership vision
Lutz Meschke had been asked to address the graduates by Hanns-Christian Ehret, President of HHL's Alumni Association (HHLAA). The network of former HHL students plays a big role at HHL.
Many of the graduates now hold international management positions or are otherwise active in shaping their respective fields. The business school maintains close contact with them and promotes the exchange between past and present students, the former often serving as mentors and role models.
"The academic education at HHL Leipzig Graduate School of Management follows the tradition of the honorable merchant. Conscious of this guiding principle, HHL alumni develop growth-oriented perspectives worldwide and align them with positive social and environmental impacts. In that process, we can rely on a strong network of graduates and role models like Lutz Meschke."
Hanns-Christian Ehret, President of the HHL Alumni Association
A new generation of leaders
It is time for leaders to challenge the status quo and offer a bold vision for building a stronger society that brings people together and solves problems. The HHLAA is dedicated to taking a deliberately different leadership perspective on the back of their generational challenge to achieve more with fewer resources. They pledge to connect and to empower a sustainable and rightful change. (#LeadershipPioneers).
This initiative offers specific and tangible solutions and a bold vision for building an Alumni network that brings people together, solves problems, and makes the community stronger. (#StrongerTogether)
"There are so many business leaders who never speak publicly about political issues and I think that is a great critique. I ask you who will be the ones to raise their voice against mismanagement and deficits? If not the people of the top – (…) if not you? (…)"
Lutz Meschke, Chairman of HHL's Supervisory Board
HHL Alumni Association podcast
The association strives to create a space for its members to have seamless access to explore, share, and unlock the true value of the HHL ecosystem.  Additionally, they are passionate about sharing their learnings with the HHL Community.
As part of their network offer, they have launched a keynote series "Opportunity in Adversity'. The newsletter series aims to give HHL faculty and key members of the HHL ecosystem a space to share their thoughts on the outlook for 2021 as well as what conditions they see necessary for a continued recovery in global activity amid strong fiscal and monetary stimulus, accelerated technological innovation and investments in carbon mitigation.
Get the podcast
Read more
The first keynotes are now available as podcast episodes and hope to inspire a new way of thinking about leadership in the listeners: Listen on soundcloud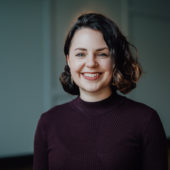 Author
Alexandra Rothe
Hej there! I'm Alexandra and a former Content Marketing Manager at HHL. One of my favorite tasks was interviewing the HHL community and sharing their success stories with you. My goal was to create a digital home for all the experiences and stories found in our community - and hopefully inspire you to join us on one of our campuses in Leipzig, Cologne or Munich.