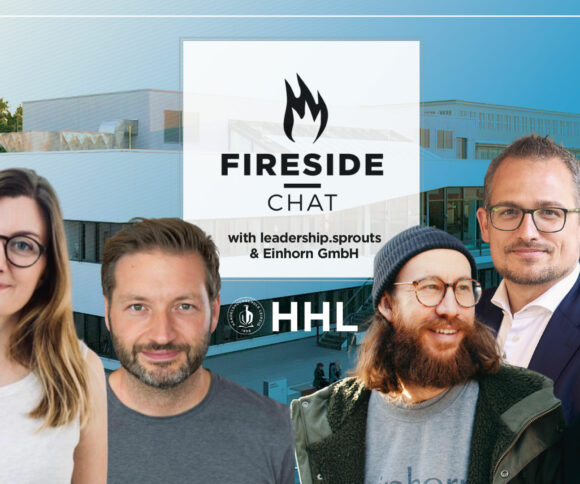 Dismantling Leadership – A Talk Series with Corporate Leaders
by Prof. Dr. Stephan Stubner | July 07, 2021
When looking at the academic context, the content around leadership has rarely changed over the past 20 years, while our business world definitely has. We have invited Waldemar Zeiler and Philip Siefer from Einhorn GmbH to debate whether there can be such a thing as too much empowerment?
Fireside Chat with leadership.sprouts and Einhorn GmbH
Many articles, interviews and even case studies have been written about the innovative leadership approach at HHL start-up trivago. The experiences of over a decade of building up and scaling the company to an IPO at Nasdaq inspired HHL alumnus Rolf Schrömgens to start a social venture together with former Head of Organizational Development at trivago Anna Gottschalg: leadership.sprouts.
Their purpose is to help individuals and organizations rethink their approach to leadership. Based on their experiences at trivago and from the interaction with many corporate leaders they have developed a new concept.
Educational institutions hold a high responsibility
Read more
Educational institutions hold a high responsibility
Education has a high responsibility for carrying the narratives we tell each other about the world. To help to change our perspectives and opening up our mindsets to new approaches, educational institutions should also become spaces where (self-)development and reflection are triggered and new approaches and narratives are offered for inspiration.
To enable such new perspectives and reflection, HHL and leadership.sprouts offered an open talk series in spring 2021 titled "Dismantling Leadership" inviting students and the public to discuss with leaders from different backgrounds (see below) current topics evolving around leadership.
_ Florian Heinemann, Founding Partner of Project A
_ Waldemar Zeiler and Philip Siefer, Founders of Einhorn
_ Wilfried Gillrath, Impact Investor and former CEO at Lichtblick
_ Miriam Meckel, Founder of ada
_ Niklas Östberg, CEO at DeliveryHero
leadership.sprouts develops HEIDI priciples
On the grounds of this understanding, leadership.sprouts developed the HEIDI principles for sustainable leadership: creating long-term success in fast learning, identity-based organizations through humbleness, empowerment, intrinsic motivation and diversity of thought.
Humbleness and diversity: We need to be humble and let go of our own biases while being open to alternative perspectives that let us look at a problem from multiple directions.
Empowerment: The way we organize work is built on the idea of distrust – that needs to change. If the work of the future will be dominated by creation, by definition we need freedom. We have to let go of control and power and create a space to let people evolve.
Intrinsic motivation and purpose: We need to build environments that follow the shift from external driven motivational factors to internal driven ones.
Dynamic capabilities: We need organizations that constantly evolve and learn. Ultimately, the value of an organization will be less defined by what output it currently creates and much more by how fast it learns.
Identity: We need to create value-based organizations, remove rules and processes as the way of operating and rather set a frame determining the space in which people can create value. It is a common mindset, mission and purpose that implies a deeper sense of belonging.
Re-watch our inspiring fireside chat with international entrepreneurs
New guidlines for corporate leadership–thoughts by Anna Gottschalg
"The existing narratives of how we are expected to lead and create our organization were once crafted for a way more static and simplistic world. They were making sense in a resource-focused production economy and got washed away by the tidal wave of digitalization."
Mantras such as: think faster, work harder seem naive knowing that more computation power or more skillful applications do not provide a solution for the fact that eventually, human beings with all their hopes and fears are instrumental for the creative output.
Anna Gottschalg
"Our organizations are drowning in an overload of information and dependencies. Leaders are seemingly reaching the limits of their cognitive capacities. Mantras such as: think faster, work harder seem naive knowing that more computation power or more skillful applications do not provide a solution for the fact that eventually, human beings with all their hopes and fears are instrumental for the creative output."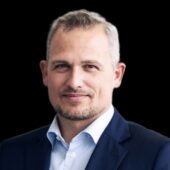 Author
Prof. Dr. Stephan Stubner