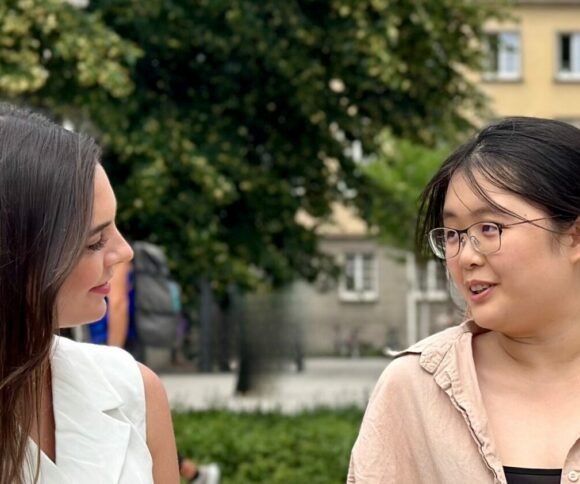 How HHL Supports Female Students with the HHL Women in Business Scholarship
by Laura Winkler | August 16, 2023
The Women in Business Scholarship at HHL aims to increase female empowerment and diversity in our study programs. Discover more about the background, criteria and successful application process of the scholarship.
Introducing the Women in Business Scholarship Program
With our Women in Business (WIB) Scholarship Program, we seek to support excellent female candidates of all academic and international backgrounds who present with strong motivation, outstanding professional as well as academic credentials, and who are willing to become active members of the HHL community. Thus, we aim to empower women to reach their goals and do their best.
Our female scholarship holders receive support in multiple ways – e.g. financial, consultative or motivational. In some cases, we even offer an additional mentoring program that connects experienced HHL alumni to mentees within the WIB Scholarship Program.
Our mission is to educate effective, responsible and entrepreneurial business leaders through excellence in teaching, research and practice.
How to apply for the Women in Business Scholarship Program
We offer Women in Business scholarships for every study program. As the application processes slightly differ depending on what study program you are applying for there are varying application criteria and processes for the WIB scholarship program, too.
Below we explain how to apply for the WIB scholarship program for our Full-time Master in Management Program as an example.

I always encourage women to try good things. It's possible that you won't win what you desire after trying, but it's certain that you gain nothing without trying.
Jiayu Zhan, WIB Scholarship Holder & Master in Management | Finance Student at HHL
Female Empowerment getting real – About the Mentor-Mentee-Relationship in the WIB Scholarship Program
Within the WIB Scholarship of the Master in Management Program we provide the candidates with an additional benefit: a personal mentor from the HHL alumni network including – but not limited to – inspiring female founders, C-Level executives, and leaders from various industries. This way, we aim to empower women in both ways: the mentor and the mentee.
Do you want to know more about how beneficial the mentor-mentee relationship is for both sides? Stay tuned for part 2 of the Women In Business Scholarship blog post including an example of our MSc student Jiayu Zhan as a mentee and our alumna Carolin Gerlich as her mentor.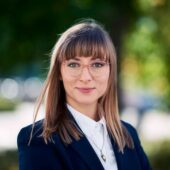 Author
Laura Winkler
Hi, I'm Laura, part of the online marketing team at HHL. As a creative mind and storyteller by heart, I enjoy developing engaging content strategies and pieces for our HHL community. Did you ever wonder who texts the posts on our social media channels, creates clips and reels, or manages upcoming blog posts? Yep. That's me. In fact, I'm always on the hunt for the next student or alumni interview, twisting myself to capture the perfect scene on campus, and interacting with our followers. Thinking of having a feature on one of our channels, too? Then simply reach out to me and I'll be happy to take care of your idea!