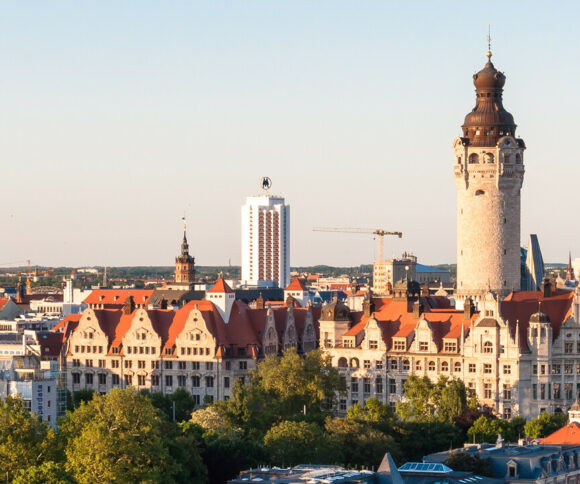 Why Do An MBA In Germany? 5 Key Benefits you need to know
by Laura Winkler | March 13, 2023
From cultural heritage to job prospects and work visas, here are five key benefits of studying an MBA in Germany, and especially in Leipzig!
Considering an MBA? Here are five key benefits to doing your MBA in Germany
This article was first published on Business Because and written by Laura Wise on May 19, 2022.
Germany is home to top-ranked business schools—seven German business schools feature in the top 100 of the Financial Times European business schools ranking. Plus, big-name German companies like Volkswagen, Deutsche Bank, Bayer, and Adidas, are often on the lookout for MBA talent.
Reason #1: Germany offers friendly visa policies for international MBA students
Germany's visa regulations are favorable for MBA students. Once students have obtained their residence permit in Germany, you are free to travel around the Schengen area.  To obtain your Residence Permit, you have to register with the Alien Registration Office in the German city you're residing in within two weeks of your arrival. Germany is also one of the easiest countries to get a work visa. 
Even if you're a non-EU citizen, after finishing your last MBA exam you can apply for an 18-month extended residency permit allowing you to stay and work in the country. If you have a job after graduation you can apply for a work visa, which is valid for as long as you hold that position, and the EU Blue Card allows a student to stay who has secured a job that fulfills certain criteria, like a minimum of €56k ($58k) per annum.
More information about VISA regulation
Read more
Check HHL's website where you can find useful information about what to do before your arrival in Germany. Click through our service page for international students and incomings to learn more about visa requirements, health insurance, opening a bank account and housing options for your studies at HHL Leipzig Graduate School of Management. Click here to get informed about all formalities before arrival in Germany.
Reason #2: Germany is home to top international MBA programs
The 2022 QS ranking of the world's best MBA programs include six German full-time MBAs. Among them is HHL Leipzig Graduate School of Management, which offers a 15-to-21-month program taught in English. 90% of HHL Leipzig MBA students are international and the school boasts a network of more than 3,300 alumni across 70 countries "We have 17 nationalities in my class right now. We have a lawyer, a medical doctor, engineers, business marketers, and one chemist," explains Brazilian MBA student Mariana Lopes, who started the program in September 2021.
Mariana, who fell in love with Germany after listening to German gothic metal band Rammstein age 12, decided to pursue an MBA to accelerate her career in digital marketing. HHL boasts an intimate class size and interactive group projects to help students establish a strong network of peers and global contacts. "It's interesting to see different points of view from various backgrounds working on the same thing. You are always mixing and matching and working with different people," Mariana says.
"Germany is the beating heart of a thriving Europe where academic excellence & research, entrepreneurship and industry come together," Vivek says.
Prof. Dr. Vivek Velamuri, Academic director full-time MBA program.
Reason #3: Doing an MBA in Germany gives you access to top jobs and careers support
With global business centers like Berlin and Munich, there are a variety of exciting job opportunities for MBAs in Germany. And MBA career services provide personalized support to elevate your jobs prospects. MBA students at HHL take personality tests and participate in career orientation workshops where they're helped to identify their strengths and get advice on resumes and cover letters.  "You learn how to find the keywords you need to put on your CV for companies to understand your strengths," Mariana explains. "Plus, companies come through campus, and we have online career events, so we have a lot of opportunities to network."
Students are introduced to companies via on-campus interviews, alumni presentations, and company trips. Companies that hire HHL graduates include Amazon, Vodafone, and Deutsche Bank. Many students also go on to start their own businesses—350+ startups have been founded by alumni from the school.
Discover which international companies are working with HHL
Reason #4: Get strong ROI from an MBA in Germany
Salaries in Germany are relatively high and MBA programs are more affordable than elsewhere, so students can expect to get a strong return on their investment from an MBA in Germany. While some MBA programs in the US cost upwards of $150,000 in tuition alone, the HHL Leipzig MBA costs less than $42,000 and MBA students enjoy an average salary increase of 80% after graduation. Additionally, HHL Leipzig MBA graduates enter the job market rapidly—89% of students are employed three months after graduation.
"German universities have exceptional links to a diverse range of industries. This will facilitate entry into the German job market via internships and hands-on projects," says Dr. Vivek Velamuri, the academic director for the full-time MBA program.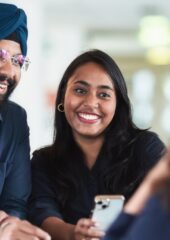 Get your MBA Employment Report
Discover how our latest MBA graduates have fared in the international job market. Get to know the career options a top German Business School can offer you
Download Report!
Reason #5: Germany offers an ideal location for traveling during your MBA
Germany is an eclectic country with epic sites like Bastion Bridge looking over the Elbe river, Zugspitze mountain, the Black Forest, and the famous river Rhine. Leipzig is an exciting location, as the fastest-growing city in Germany it has an expanding infrastructure plentiful with cafes, canals, and bars.
Ready to dive into the beautiful city of Leipzig?
It was Lonely Planet Germany's top destination and is located centrally in Germany, convenient for travel around the country and the continent. Leipzig is a train ride away from Berlin, where you can enjoy historical sights and the renowned music scene.
"Here we are two and half hours from Prague, five hours from Budapest, and it's a $4 train to Berlin," Mariana says. For anyone considering business school, doing an MBA in Germany can fulfill your wanderlust and give you access to diverse networking opportunities, strong career prospects, and a positive return on your investment.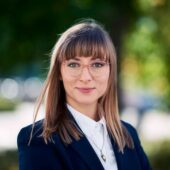 Author
Laura Winkler
Hi, I'm Laura, part of the online marketing team at HHL. As a creative mind and storyteller by heart, I enjoy developing engaging content strategies and pieces for our HHL community. Did you ever wonder who texts the posts on our social media channels, creates clips and reels, or manages upcoming blog posts? Yep. That's me. In fact, I'm always on the hunt for the next student or alumni interview, twisting myself to capture the perfect scene on campus, and interacting with our followers. Thinking of having a feature on one of our channels, too? Then simply reach out to me and I'll be happy to take care of your idea!