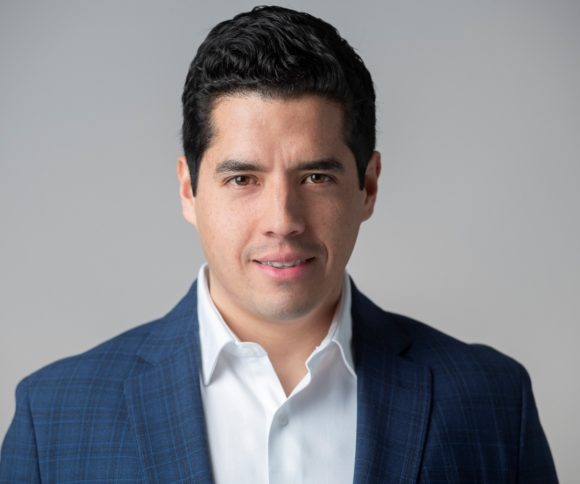 How to change your career after an MBA
by Ellen Schönfelder | July 16, 2020
Former full-time MBA student Rodrigo Aviles now works as a consultant for Siemens Management. In this interview, he discusses his decision to attend HHL and how his education and work experience have shaped his career.
Interview with Rodrigo Aviles, Consultant for Siemens Management
This interview was first published in October 2019. Rodrigo Aviles stated his new position as a Business Excellence Project Manager at Siemens back in January 2022. 
Rodrigo Aviles is a consultant for Siemens Management, at its Group Headquarters located in Munich. In 2016, Rodrigo and his wife left their home country, Mexico, and moved to Leipzig so that he could become a full-time MBA student at HHL. In this interview he discusses his decision to attend HHL and how his education and work experience have shaped his career.
Be willing to learn something new, to push yourself in areas that you've not explored, and to strive for constant development.
Rodrigo Aviles, full-time MBA alumnus
What does your job as a consultant at Siemens Management entail?
I am part of the digital consulting division within Siemens Management Consulting (SMC). I help our customers define and unlock the value of digitalization and the use of new technologies (e.g. IoT, AI, Cloud services, etc.). Through a customer-centric approach, where clients are our primary focus, we offer business solutions by ideating and implementing strategies that both address their future needs and alleviate their business concerns.
My responsibilities are variable, which is something I really enjoy about my job. They range from understanding each customer and their relative industry to managing key internal and external stakeholders.
I also present project results and key findings to top management, support and collaborate with other SMC business units, and develop project proposals to acquire new business. Additionally, I keep myself up to date with the latest tech and industry trends, new business models, and the competitor landscape.
What kind of work are you passionate about?
I am impassioned by contributing to the greater good. Working for SMC allows me to not only focus on an individual customer's benefit but to also consider how our work, together, will have a meaningful impact on society.
For example, I am currently working on a project for the water industry in the UK where we are developing digital solutions for the nation's water companies. Importantly, the impact of this project will not end upon the delivery of our digital solutions. The implementation of our digital strategy will allow water companies to provide higher quality service to UK residents.
Why did you choose to pursue an MBA in Leipzig?
When I first considered pursuing an MBA, I was living in Mexico City with my wife. While unsure of where I wanted to attend, or if I wanted to study for an MBA at all, my wife and I attended an MBA fair where we gathered information about various school programs.
As we browsed through what felt like interminable booths with flyers and smiling recruiters, one, in particular, caught our attention, the HHL booth. As we approached, we were greeted by the HHL staff, and with an assuring smile, Raluca Modoiu, former Manager of Student Recruitment, invited us to attend an HHL lecture that afternoon. From then on, everything fell into place.
We quickly realized that HHL offered exactly what we were looking for – a program with an entrepreneurial spirit, an ambitious and robust learning environment, and a location in the heart of a beautiful city. Most of all, I felt like I wasn't just a number on a limitless list of applicants. From my first handshake with Raluca, I was Rodrigo, HHL MBA Candidate.
How did the HHL Career Services support you during your studies and after graduation?
Since day one, the HHL Career Services has provided constant support. On a technical level, the career services employees reviewed my CV and helped me become a strong advocate for myself with potential employers. On a personal level, HHL has been, and continues to be, very attentive to my career goals. They will often check in with me to discuss my post-graduate career moves.
To what extent does your HHL MBA degree benefit your work as a consultant?
As an HHL student, I was exposed to and developed, numerous consultant-related skills. Not only did I strengthen my presentation skills, but I was also regularly involved with project and team management, as well as stakeholder management. Moreover, by using HHL's case study method, I was able to familiarize myself with a wide variety of solutions and common methods to address business concerns.
How has your previous work in advertising influenced your work in consulting?
In a sense, they are similar industries as both require working with clients from diverse industries on an individual project basis. An understanding of the needs of every client is fundamental. In addition, advertising requires a constant flow of creativity, strategy, and message delivery. These skills have transferred seamlessly to my responsibilities as a consultant.
Exposure to an advertising firm environment gave me a different set of hard and soft skills, which complement my profile as a consultant and allow me to look at problems and situations from multiple perspectives to find the best possible solution for our clients.
What's your advice for MBA graduates entering the job market?
My advice? You don't need to know everything. If at some point you believe you do, know everything about anything, then be afraid, because that means you have nothing left to learn.
Be humble. Be willing. Accept who and what you don't know, as often in your career, you will be faced with questions and uncertainties.  It's wise to say you don't know, and it's perfectly fine that you don't. Learn something new. Push yourself in areas that you've not yet explored, incite and search for constant learning.
Rodrigo Aviles graduated from the full-time MBA program in 2018. He has remained close to HHL through the Career Service and is part of the HHL Alumni network.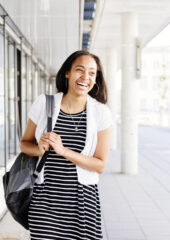 Master and MBA Program Brochure
Want to discover more about our top tier and innovative Master in Management and MBA programs?  Dive deeper into the program structure, learn more about career development and networking at HHL.
Your CV check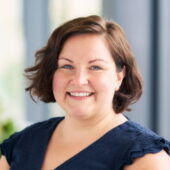 Author
Ellen Schönfelder
Hello there, I'm Ellen and international education and student mobility is my thing! I did my first language course in the UK at the age of 14 and I have been an exchange student in Denmark at university. I have lived in Malta and Ireland for 15 years to work with international students and support them on their individual and exciting journeys to improve their education. I joined the HHL community in 2021 as a program consultant for the full-time MBA program and I am very much looking forward to accompanying you on your next steps of this life-changing journey. Any questions about the full-time MBA program? Let's have a chat!