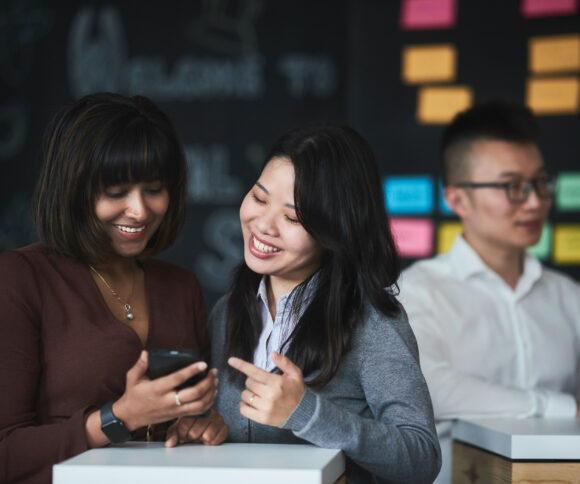 How HHL Leipzig's new Master in Entrepreneurship is changing the game
by Laura Winkler | July 04, 2023
It's no surprise that HHL Leipzig is consistently named the most entrepreneurial university in Germany. Dr. Maurice Steinhoff, Co-founder and Managing Director of the HHL DIGITAL SPACE, talks about the holistic learning experience that makes HHL's Master in Entrepreneurship a cut above the rest.
This article was originally published on mastergradschools.com and written by James McKenna on June 23, 2023. 
HHL Leipzig's entrepreneurial pedigree: From its founding to the current day
Leipzig, a city known for its rich history in trade and commerce, has been a bustling hub of entrepreneurial activity for centuries. HHL Leipzig, nestled in this vibrant city, proudly carries forward this legacy. Founded in 1898 by visionary businessmen, HHL aims to nurture and develop individuals who could contribute to the economic progress of their companies and society.
As Dr. Maurice Steinhoff, Co-founder and Managing Director of the HHL DIGITAL SPACE, explains, "Businessmen, back in the day, had the need to find people that can actually work professionally with them in their company." (00:50)
So, to create a training ground for entrepreneurial minds, they came together to develop HHL Leipzig, Germany's first academic business school.
Fast-forward almost 125 years, and the institution has maintained its philosophy while redirecting it to digital business. The Financial Times recognized HHL Leipzig's quality, placing their program in the top 20 worldwide.  Additionally, HHL has been ranked as the number one university for entrepreneurship in Germany for the sixth time in a row among small universities (<5000 students).
By combining input from the classroom, from industry, and from structured advice on projects, HHL has taken its entrepreneurial pedigree to new heights. Indeed it can now boast a track record of success. Among the 530 startups created by HHL alumni are four German unicorns: Trivago, About You, Lieferheld, and IONIQ.
Recognizing the evolving demands, HHL Leipzig has synthesized its tradition with contemporary expertise in its Master in Entrepreneurship (MiE) program. This program formalizes the lessons that have been an integral part of HHL's heritage into a structured and modern curriculum.
The Master in Entrepreneurship: In the classroom
While all HHL programs touch on the subject, the Master in Entrepreneurship offers an all-encompassing course aimed explicitly at launching businesses. As Dr. Steinhoff outlines, "It offers more room for entrepreneurial minds to learn entrepreneurship and then also start acting." (04:55)
The MiE course content revolves around three structural elements:
Identifying opportunities
Realizing those opportunities
Growing a company
These three principles are the bedrock of a course that offers core business best practices while encouraging creative and diverse ideas.
In the same vein, the program is open to any student with the right motivation, not just business graduates. This fosters diverse cohorts and reflects the school's belief that entrepreneurship is a learnable skill.
Everyone can learn the skills needed to start a company. But it's also for the ones who actually want to work in a corporate environment and think about innovation or driving new ventures herein.
Dr. Maurice Steinhoff, Co-founder and Managing Director of the HHL DIGITAL SPACE
The Master in Entrepreneurship: Outside the classroom
Dr. Steinhoff believes that the practicality of the MiE is what sets it apart from comparable courses at other schools. With the HHL DIGITAL SPACE incubator, students can immediately apply the theory they learn. "You can basically learn things in the classroom and then later on in the afternoon, you can work on your idea practically with one of the initiatives or programs that we offer." (07:47)
Some students even choose to pursue their internship in the HHL incubator. Whether developing their own startup idea or joining the incubation team to coach and develop several ventures simultaneously. (11:27)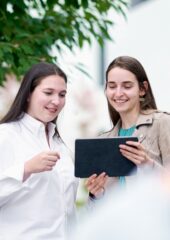 Want to know all the details about the Master in Entrepreneurship Program?
Gather entrepreneurial experience by developing your skills and building your network to create your venture. We take you beyond standard incubation and acceleration programs. By enriching your entrepreneurial mindset with profound management skills we push your abilities to evaluate, implement and transform business ideas. Take the first step towards your entrepreneurial future and get to know all details of our brand-new Master's program in the program brochure.
Request your brochure now
The HHL DIGITAL SPACE and SpinLab – The HHL Accelerator are true catalysts
The HHL DIGITAL SPACE and the SpinLab are centers that turbo-charge the learning experience for HHL Leipzig students and entrepreneurs from the local area. Dr. Steinhoff believes "The HHL DIGITAL SPACE, which is an early-stage incubator, but also the SpinLab, which is an accelerator helping startups to grow," are the real game-changers for aspiring digital entrepreneurs. (01:55)
In the context of the MiE, they are the practical side that complements the entrepreneurial skills students learn in the classroom.
The HHL DIGITAL SPACE is HHL Leipzig's tech incubator that aims to support digital entrepreneurship. Primarily, it runs a free 12-week Startup Incubation Program that HHL runs three times a year for early-stage founders. Over the 12 weeks, participants get structured guidance on how to develop their business from idea to market.
The HHL DIGITAL SPACE's commitment goes beyond just the HHL student body. "It's open also to non-HHL students and to everyone from the region," Dr. Steinhoff says. "It's also a great opportunity for HHL students to meet like-minded people when it comes to the startup world." (02:31)
Apart from the Startup Incubation Program, the HHL DIGITAL SPACE is a focal point for entrepreneurial minds, connecting ambitious founders with experienced entrepreneurs, mentors, and investors.
SpinLab – The HHL Accelerator
SpinLab – The HHL Accelerator is the next step after the HHL DIGITAL SPACE program and is managed by HHL alumnus Dr. Eric Weber. This time, it's a six-month program to foster the growth of participating companies. The all-in-one service provides networking events, a 24/7 coworking office, and up to €50,000 in free funding for participants.
The program has accelerated a massive 130 startups since 2015. This gives HHL students a plethora of success stories to learn from and a clear pathway to launching their ventures.
As we have seen previously, HHL opens up its Master in Entrepreneurship to students from all backgrounds. This is encouraging for applicants who find their first steps into entrepreneurship daunting. But clearly, having a good business plan or idea isn't enough to make a major life choice.
Dr. Steinhoff encourages prospective students not to be overwhelmed by the decision. The team at HHL is on hand to discuss personal career goals and business ideas with prospective students. More important than enrolling as many students as possible is ensuring the students joining the MiE will fit the environment. (14:07)
HHL also hosts open lectures and in-person and digital campus days to understand the school better. On-site visits allow you to get a student's perspective of areas like the HHL DIGITAL SPACE and the city as a whole.
Interview: How HHL Leipzig's new Master in Entrepreneurship is changing the game
Explore all the details of the history of entrepreneurship in the Leipzig region, its influence on building the HHL entrepreneurial ecosystem, and our brand-new Master in Entrepreneurship in this interview with Dr. Maurice Steinhoff. Check out the video below.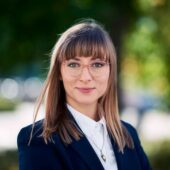 Author
Laura Winkler
Hi, I'm Laura, part of the online marketing team at HHL. As a creative mind and storyteller by heart, I enjoy developing engaging content strategies and pieces for our HHL community. Did you ever wonder who texts the posts on our social media channels, creates clips and reels, or manages upcoming blog posts? Yep. That's me. In fact, I'm always on the hunt for the next student or alumni interview, twisting myself to capture the perfect scene on campus, and interacting with our followers. Thinking of having a feature on one of our channels, too? Then simply reach out to me and I'll be happy to take care of your idea!