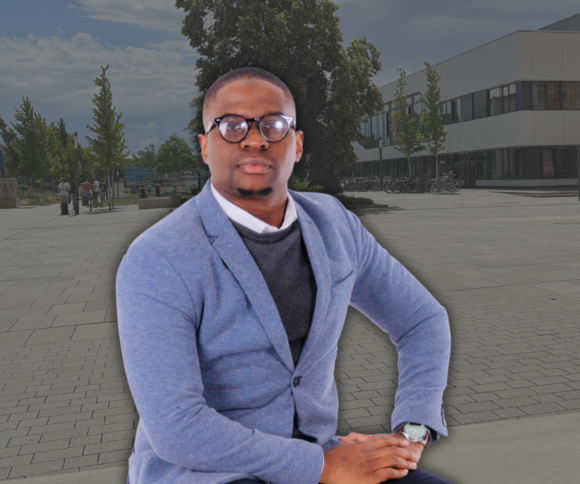 Get inspired by the culture of entrepreneurship at HHL Leipzig
by Solomiia Maksymiv | October 13, 2023
Those looking for an entrepreneurial MBA should take a look at HHL Leipzig Graduate School of Management in Germany. With an inherent entrepreneurial spirit, Andile Gula-Ndebele shares his plan to leverage his MBA to found his own startup.
This article was originally published on mastergradschools.com and written by James McKenna on September 20, 2023. 
Andile's motivation for pursuing an entrepreneurial MBA
There's a reason MBA students are often drawn to entrepreneurial MBA programs. Entrepreneurship and leadership skills are ideal for people aspiring to launch their own businesses. But these skills are equally helpful for people with executive positions in any company. Businesses employing entrepreneurial-minded individuals often see increased innovation and efficiency.
Andile Gula-Ndebele, an HHL Leipzig Graduate School of Management MBA student, wants to use the skills he gains from his entrepreneurial MBA as an executive in an established company and as a founder of his startup. Originally from Zimbabwe, he built up his pre-MBA career in South Africa. After working as a financial consultant and a project manager in tech, he knew he wanted a new challenge. Andile decided to pursue an MBA at HHL Leipzig in Germany to learn the ins and outs of running a business.
An entrepreneurial spirit runs in Andile's family. His family's business manufactures leather and is currently looking to expand into exporting its products. As Andile points out, "contrary to popular belief, there's actually a higher entrepreneurship drive where I come from in Africa than here (in Germany)." (06:57)
But Andile doesn't want to simply follow his family's legacy. He wants to work as a manager in a big corporation and later found his own business from scratch. (06:40)
An MBA degree will provide Andile with the formal requirements to reach the C-suite level. It will also give him the knowledge and confidence to excel in both corporate and startup spaces. However, becoming an MBA student at HHL Leipzig was not without its challenges.
Transitioning from a career to an MBA at HHL Leipzig
Pursuing an MBA isn't for the faint-hearted; it demands significant sacrifices. After a decade of professional work, stepping back into student life tested Andile. The financial hit was particularly tough to consider before starting the program. He thought to himself, "My income is going to have to be cut short, I'm going to have to be working less hours. You know, the bills don't stop piling up because you're at school, they'll keep coming." (03:41)
Despite these challenges, Andile knew he wanted to earn an MBA degree. He made ends meet by taking on a few part-time jobs during his time at HHL Leipzig. Part-time work helped smooth the transition from full-time employment to business school.
The institution's prominence in the subjects of entrepreneurship and leadership drove Andile's choice of HHL Leipzig. Additionally, the school's offerings and the vision of Prof. Dr. Vivek Velamuri, Academic Director of the MBA program, made and impression.
"Looking at those modules and how they had been structured, and having chats with Professor Vivek, for me there was no other choice." (02:25)
Andile's decision was well-informed. HHL Leipzig is the leading entrepreneurial institution in Germany. HHL alumni have produced over 500 startup companies. One of the school's core strengths is its ability to cultivate an entrepreneurial mindset amongst its students.
Those looking for a salaried position are also well placed after graduation. According to HHL Leipzing's MBA employment report, graduates earn an average salary of €65,735, with a post-graduation average wage increase of 168%.
While the transition to student life posed challenges, it was the course content and the future prospects that truly captivated Andile.
The importance of entrepreneurship for Andile's future plans
With his family business background, it should come as no surprise that Andile immediately took a liking to entrepreneurship course. He says, "Learning about how to run a business, the factors that lead to running a business or building a team, all that was brought up in the course in entrepreneurship. I really enjoyed that because it really spoke to the core values of why I chose to come to HHL to do my MBA." (04:15)
His entrepreneurship course provided Andile with a comprehensive understanding of business management, leadership strategies, and financial acumen. Still, Andile doesn't plan to join HHL's list of graduate entrepreneurs immediately. "I don't want to work for a startup for the next five years," he says. "I want to work for an established company that will give me that experience, and then after that, I can break out on my own." (07:39)
Of course the skills Andile's gained through his MBA are also useful outside of a startup. HHL Leipzig equips students with tools to navigate the business world, whether they are embarking on their own entrepreneurial venture or stepping into a corporate position.
Andile's long-term vision is to start a consultancy specializing in the rapidly growing Internet of Things (IoT). IoTrefers to the network of interconnected devices and systems that communicate and exchange data, transforming everyday objects into smart, connected assets.
Equipped with unwavering dedication and the expertise he's gaining from his entrepreneurial MBA program, Andile's path toward success as an entrepreneur seems promising.
Are you curious about the experiences and perspectives of other HHL students? On the HHL ambassador page you can connect directly with them.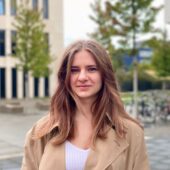 Author
Solomiia Maksymiv