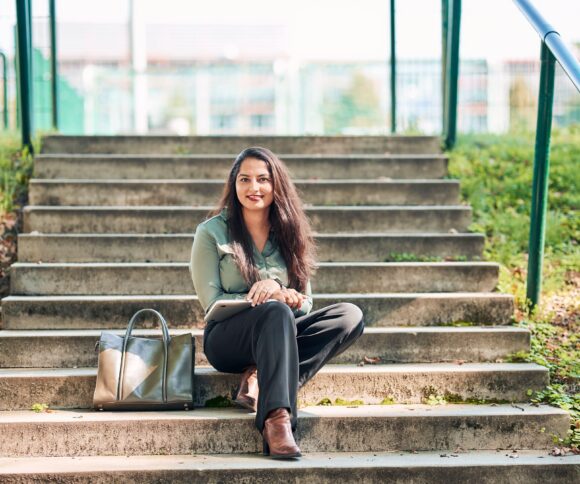 7 lessons from studying an MBA at HHL
by Ellen Schönfelder | September 20, 2022
HHL alumna Divotsna talks about her MBA studies and the 7 key lessons she has for the decision process, that help to make a choice.
Interview with HHL Alumna Divotsna about her key advices for studying an MBA
Considering studying an MBA at HHL? Female entrepreneur Divotsna completed her MBA at HHL Leipzig Graduate School of Management. Speaking to MBAGRADSCHOOLS, she shares seven key lessons on how to make the most of your MBA experience, including taking advantage of entrepreneurial opportunities, networking, and more.
1. Know why you want to study an MBA
While there are myriad reasons for studying an MBA at HHL Leipzig Graduate School of Management, Divotsna's motivation was very cut and dry. Having spent seven years working in marketing and design, she wanted to make the leap and launch her own startup. Although she had everything in place and a strong business plan, investors were reluctant to back her.
As she tells MBAGRADSCHOOLS (00:59):
"One of the issues I faced was that I only had a background in design and no business background. There were things like, 'Oh, it's a female founder with no MBA degree.'"
Divotsna, HHL alumna
She knew that to get her business off the ground, an MBA would put her in the best position.
Most MBA candidates are driven by a desire to improve their career, but not just for launching their own businesses. Some use it to make the jump from technical to managerial roles, while others see it as a way to learn advanced business skills and to build a professional network. Identifying your own motivation helps to contextualize your research and inform your final decision.
2. Pinpoint the right school for you
If you're hoping to study an MBA, the number of schools out there can be almost stifling. However, if you know what you're looking for, you can quickly narrow down your search into a manageable shortlist. While a full list would be exhaustive, some common factors behind choosing where to study an MBA include:
By knowing why she wanted the qualification, Divotsna could easily narrow her choice down to studying an MBA at HHL. In her words, "The whole entrepreneurial spirit is something that I live by and something I thrive by, and this is something that HHL represents." (02:03)
3. Take advantage of HHL Leipzig's entrepreneurial ethos
HHL Leipzig Graduate School of Management's specific focus on entrepreneurship is backed up by a series of practical aspects. The HHL Digital Space is a startup incubator where students' ideas come to life. Experienced mentors guide budding entrepreneurs as they develop their plans, and the Space supplements its core aim with over 50 events per year.
HHL has been a launchpad for more than 350 startups that have created over 40,000 jobs. Part of the inspiration for these businesses comes from the classroom, while company visits offer a real-life insight into the inner workings of successful companies. As a result, those studying an MBA at HHL Leipzig get both the knowledge and the confidence to launch their own ventures.
Divotsna doubled down on how HHL's entrepreneurial DNA convinced her to choose the school. "The kind of startups that have come out of HHL are brilliant and the kind of support system that they provide to the entrepreneurial mindset is something that was really the main deciding factor for me," she says. (02:24)
4. Know your course: An overview of the HHL MBA
A key lesson for choosing an MBA is to know exactly what you're going to be learning during your course.
5. Open new doors for your career
Although Divotsna's background is in marketing, she found that studying an MBA at HHL Leipzig opens up many more options. This is one of the main advantages of an MBA. You get the tools, awareness, and confidence to move into a broad range of new roles.
Divotsna adds, "It is giving me the luxury to choose and decide which field I want to go to or maybe restart my career." (05:55) Through the core subjects and electives, HHL MBA graduates gain one of the most valued skills in business: adaptability. With impressive skills all-around and a great awareness of jobs on offer, you can apply what you've learned to a vast amount of roles and sectors.
Do you want to read more inspiring MBA stories? Check out these blog articles!
6. Work on building your network from day one
HHL's alumni network is a testament to the entrepreneurial spirit in its students, which is nurtured throughout the program. Inside and outside the classroom, students learn from each other and from their professors, which pays dividends throughout your career. As Divotsna points out, "I would say that the most positive thing about HHL is the very strong alumni network." (06:46)
The mix of backgrounds pre-MBA and the variety of specializations during the course make for a world-class network upon graduation. So, whether you're looking to start your own business and need input you can trust, or if you're looking to join a large multinational, it's likely that you can call on someone from the HHL alumni network.
7. A final piece of advice
Divotsna left us with a final lesson from her experience studying an MBA at HHL Leipzig: "Come with an open mind and…don't have too many expectations." (12:42) With this, she is referring to her marketing-focused approach pre-MBA. Throughout the course, Divotsna realized the benefits of being open to new opportunities and soaking up expertise in a range of subjects – one of the top advantages of any MBA.
Watch the full video of alumna Divotsna now: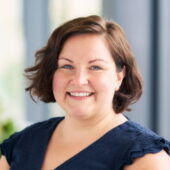 Author
Ellen Schönfelder
Hello there, I'm Ellen and international education and student mobility is my thing! I did my first language course in the UK at the age of 14 and I have been an exchange student in Denmark at university. I have lived in Malta and Ireland for 15 years to work with international students and support them on their individual and exciting journeys to improve their education. I joined the HHL community in 2021 as a program consultant for the full-time MBA program and I am very much looking forward to accompanying you on your next steps of this life-changing journey. Any questions about the full-time MBA program? Let's have a chat!