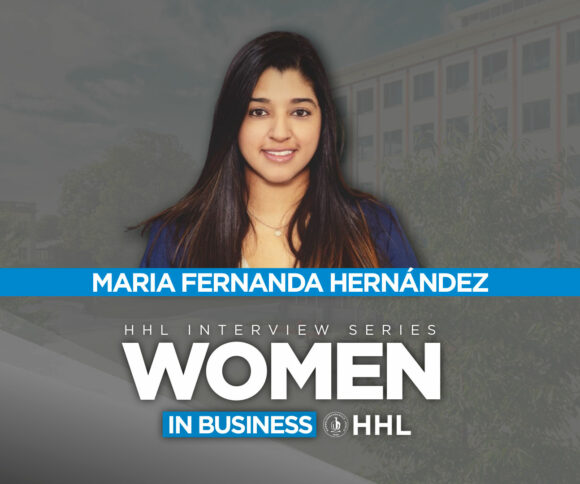 How My MBA Increased My Career Opportunities in Germany
by Alexandra Rothe | January 27, 2023
Full-time MBA alumna Maria Fernanda Hernández spent the first few years of her career in El Salvador, before deciding to pursue her higher education in Germany. In this video interview she talks about managing the cultural transition and pursuing new opportunities.
Interview with Maria Fernanda Hernández, Associate Product Manager at Forto
Career Update: Since July 2022 Mafer Hernández is working as Product Manager at Forto.
This article was first published on July 6, 2021.
Maria Fernanda (Mafer) Hernández spent the first five years of her career working in El Salvador before deciding to pursue her higher education in Germany. Having spent some time in Germany during her Bachelor's degree she knew she wanted to return to Germany to pursue new career opportunities in the tech industry. Her full-time MBA ultimately opened doors and introduced her to her now employer Forto during a company visit.
Shaping the future of supply chain management
As Associate Product Manager, Mafer is responsible for simplifying the shipping of products for companies around the world. Forto's mission is to digitalize supply chain processes while aiming to build the backbone of global trade. As a digital freight forwarder, they have offices in Germany and several parts of Asia.
We talked to Mafer as part of our interview series "Women in Business Stories" which can be found in full on our HHL Youtube Channel. In this interview, we learn how Mafer experienced the cultural transition, what she enjoys about working in Germany and what advice she has for anyone looking to enhance their career opportunities after studying in Germany.
Watch the full interview with Mafer Hernández down below!
Connect with Mafer Hernández on LinkedIn.
Mafer, what advice do you have for professionals mastering a cultural transition?
My advice is to talk to people. Not only to build your network but also to get a feel for the work culture. How are decisions made? Ideally, you should talk to someone who has a similar background to yours. They probably have had experiences that you can learn from.
Furthermore, I always advise being flexible. It's okay to think about how things were done at your job in the past. However, be aware that things are not done that way everywhere. Be flexible with processes and work culture. That will make the transition much easier for you.
What business advice would you like to pass on to HHL graduates?
I would like to share three pieces of advice that I have found really helpful in the past.
#1 Take advantage of networking opportunities at HHL
One of the reasons I choose HHL was their diverse offer of networking events and company visits. As you can see from my example that you never know what a company event might lead to! I can only encourage you to take advantage of all the opportunities you are presented with.
#2 Make your onboarding process quicker
If you don't have experience in the industry you are looking to apply for, I recommend doing a little research upfront. I will help make your onboarding process quicker and let you concentrate on getting to know the people you work with.
#3 Work on your communication and people skills.
A workplace is about working with people and communicating with people. Everything else that is technical or very specific you learn on the job. My advice is to really take the time to get to know the people you work with. Understand what they do and who is responsible for what. A great work relationship always leads to amazing output.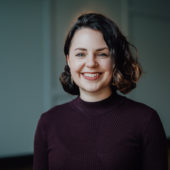 Author
Alexandra Rothe
Hej there! I'm Alexandra and a former Content Marketing Manager at HHL. One of my favorite tasks was interviewing the HHL community and sharing their success stories with you. My goal was to create a digital home for all the experiences and stories found in our community - and hopefully inspire you to join us on one of our campuses in Leipzig, Cologne or Munich.