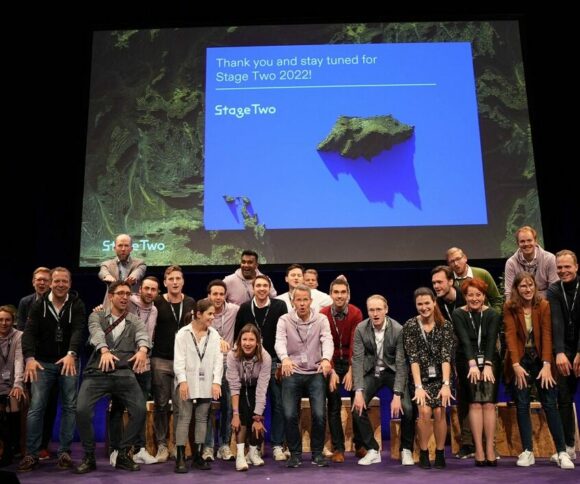 Stage Two 2021: Competition For University Startups Across Europe
by Maurice Steinhoff | January 06, 2022
Under the motto "For our Beyond," 60 teams from 30 universities out of 18 countries came together in 2021 for one competition: Stage Two – the first pan-European venture competition for start-ups spinning out of leading universities.
The first pan-European venture competition for university start-ups
Back in April 2020, RWTH Aachen and HHL joint forces to build bridges for European entrepreneurs with the aim of showing the innovative potential, existing at universities across Europe. Led by Martin Schmickler (RWTH, PhD candidate Chair of Business Administration for Engineers and Natural Scientists (WIN)) and Maurice Steinhoff (HHL, PhD candidate at the Porsche Chair of Strategic Management and Digital Entrepreneurship), a cross-organizational team was set up to make this ambitious vision become reality in 2021. The Stage Two competition was born.
Competition motto: "For our Beyond"
The motto being: "For our Beyond," 60 teams from 30 universities out of 18 countries came together in one competition: Stage Two – the first pan-European venture competition for start-ups spinning out of leading universities. Not only was Mariya Gabriel, EU Commissioner for Innovation, Research, Culture, Education and Youth, the proud patron of the newly developed initiative, but building upon the network of RWTH Aachen and Prof. Dr. Malte Brettel, Vice-Dean of RWTH Aachen, as well as HHL's Prof. Dr. Stephan Stubner, the initiative managed to win industry leaders and Europe's leading VC firms as partners.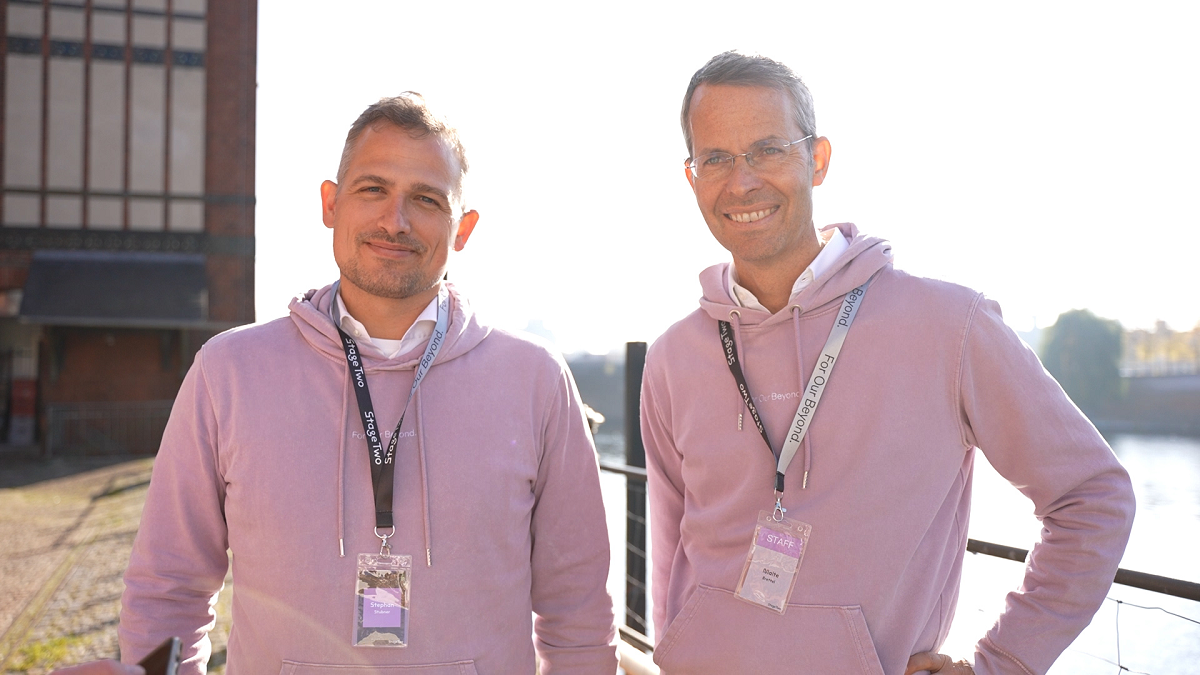 First stage: University rounds
This enabled the team to develop Stage Two as a unique and valuable format for early-stage teams to get a platform at an international level and to win awards worth over EUR 1,000,000 in cash, investment, and in-kind prizes. Over the past one and a half years, partner universities were firstly supported in setting up a concept, in their marketing and during the regional selection of the two best start-up teams.
Second stage: Competition
In a second step, Stage Two organized two pre-events and last but not least, the teams participated in the final event on October 29th, 2021. The fascinating final was the highlight of the competition and was characterized by excellent pitches, which revealed the enormous potential. What has been the stage for emerging entrepreneurs, was also the opportunity for Europe's VCs and industry leaders to spot investment opportunities and emerging technologies.
Watch the Aftermovie!
Panel discussions with leading industry experts
It was additionally a chance to connect and exchange. The main panel discussion was moderated by Kirsten MacLeod (Policy Communications DACH at Meta (Facebook)), where she was joined by Dr. Marianne Janik (Area Vice President Microsoft Germany), Dr. Peter Körte (CTO & CSO Siemens), Michael Jakob Reinartz (Director Innovation & Consumer Services Vodafone) and Marcus Berger de-Leon (Serial Entrepreneur and Partner McKinsey & Company) to discuss: "How can corporates and start-ups collaborate to create an ecosystem for entrepreneurs in Europe?".
Event split into offline and online sessions
Additionally, two exclusive online sessions took place: one on "The importance of digital transformation for the start-up ecosystem and beyond" and a second one on "Entrepreneurship Zeitgeist 2030: Making start-ups Germany's next economic powerhouse." The event was rounded off by the award ceremony, honoring all winners as well as all participants of this year's edition.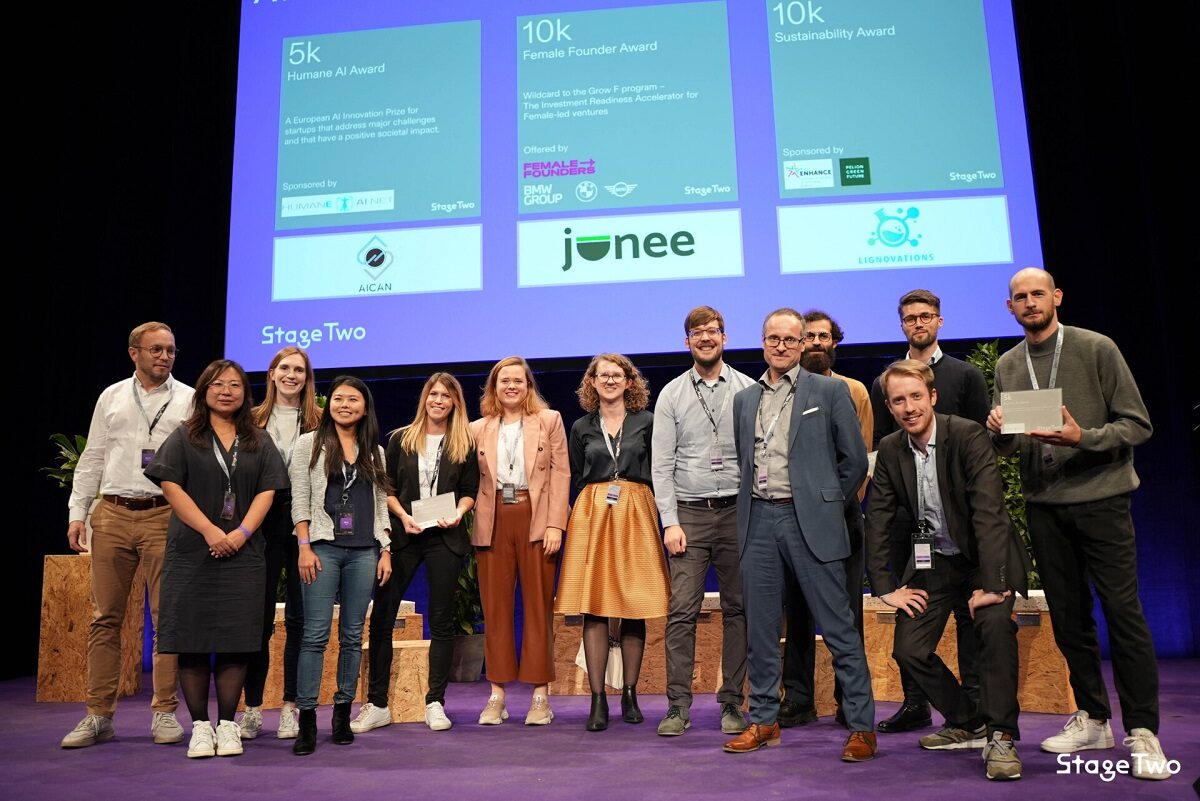 Humane AI Award won by HHL team
The Humane AI Award worth EUR 5,000 in cash and sponsored by the European Network of Human-Cenered Artificial Intelligence was won by the HHL Team Aican, which, founded by Feng Weng (2nd from the left on the picture above) and Martin Heidrich (1st from the left on the picture above), develops a solution that enables doctors to make a faster and better diagnosis of cancer metastases based on AI analytics of MRI scans.
"Aican really did a great job in empowering doctors in making informed decisions and also as software-as-a-service solution have an impact on a broad range," said Andreas Keilhacker, Ecosystem Manager at German Entrepreneurship. With more than 400 guests on-site and overall 3,700 visitors via the livestream, Stage Two wrote history during its premier edition on October 29th, 2021.
Successful Stage Two Competition 2021
Due to a collaboration with the Cologne-based start-up "Planted," the event was climate neutral. Conclusively, RWTH and HHL thereby successfully formed a new and lasting initiative that enables entrepreneurs to build impactful innovation out of Europe. To learn more about the 2021 participants, check out the Digital Experience sponsored by Siemens. All pitches, panels and the award ceremony will be available on YouTube.
Pictures by Minh Michael Nguyen
Become part of Stage Two in 2022 and reach out to Maurice Steinhoff directly via m.steinhoff@hhl.de.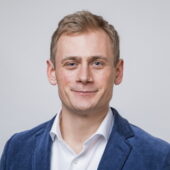 Author
Maurice Steinhoff