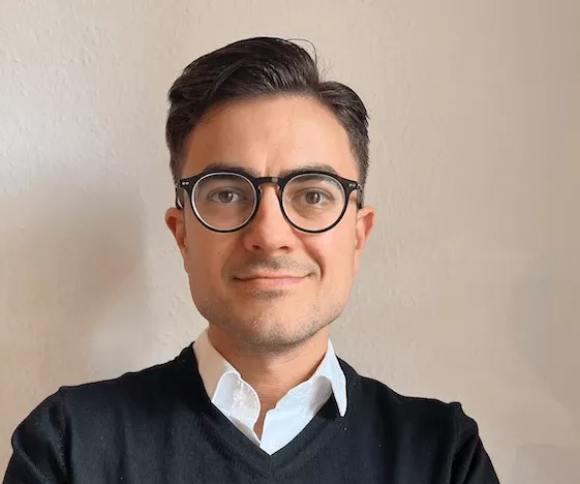 How I Used My MBA To Become A Digital Entrepreneur During Covid
by Laura Winkler | April 13, 2023
BusinessBecause sat down with Can to learn how he used his HHL Leipzig Graduate School of Management MBA to propel his digitalization career and start his own business in Germany.
Interview with Can Adigüzel, Digital Entrepreneur and Founder of 360 Digital Transformation
This article was first published on Business Because and written by Laura Wise on October 27, 2022.
Now with four languages in his repertoire, he runs 360 Digital Transformation. His company fills a gap in the digital market by helping German Mittelstand – a group of stable businesses that successfully endured economic change and turbulence – to strengthen their positions in the market.
BusinessBecause sat down with Can to learn how he used his HHL Leipzig Graduate School of Management MBA to propel his digitalization career and start his own business
Discovering Digital Entrepreneurship and HHL
Can grew up in the European side of Turkey and completed his bachelor's degree in Istanbul. From there, he moved to Moscow for a technical director position at the Russian engineering company, ENKA. There, he took on his first digital transformation project, which he loved. This set in motion his decision to shift his career from engineering to digital transformation.
Can decided HHL  was the best choice after examining his three main criteria. First, he was looking for a reason to move from Russia "Russia for four years is enough," he says­ and was very interested in Germany's economic prosperity and the possibility of learning a new language. Secondly, he felt an MBA would help him switch careers from engineering to digitization.
"It made sense for me to use an MBA to move to Germany, to learn a new language, but also to shift my career from pure engineering to digital transformation and consultancy," Can says.
He was excited by the range of courses offered by HHL and the transferable skills he could gain during his studies.
I didn't know what I wanted to do exactly, but I knew I was going to be an entrepreneur, and HHL was the right school for that.
"As a pure engineer, I didn't have any solid knowledge about financing, no experience in entrepreneurship, and also no experience in marketing." HHL has a strong entrepreneurial focus. In 2021, it placed sixth worldwide for innovation in the AméricaEconomía MBA ranking. Stifterverband (a German association promoting higher education and research) ranks it the number one entrepreneurial university in Germany and to date, HHL Leipzig alums have founded 430 startups.
It was this strong reputation as an entrepreneurial school that gave Can his third and final reason to head to HHL.
HHL is your #1 b-school for entrepreneurship—get inspired by our strong entrepreneurial ecosystem
Gaining experience at HHL for digital entrepreneurship
During his time in the MBA program, Can built up a skillset for his ambitions to become an entrepreneur. Entrepreneurship and Disruption is an essential management course at HHL Leipzig. This course taught him the basic concepts and fundamentals of entrepreneurship, which was crucial when he established his own company.
"Tools, like business model canvases, helped me along the way to understand more and more about businesses." Can found the hands-on nature of HHL beneficial to his entrepreneurial development.
We had a real client, a real project, and we worked through that project. That gives you a good feeling and understanding of what a hands-on experience is like.
HHL's full-time MBA program includes the possibility to complete an internship as part of the Advanced Track customization modules. This is an option for students to gain relevant work experience. Can, who conducted his internship at Hugo Boss, found this beneficial for his entrepreneurial knowledge and understanding of German working culture. Can found the extensive HHL alumni network a valuable asset throughout his MBA. Alums were always willing to help, and now as a part of the network, Can offers support to students and candidates.
"The HHL alumni's reaction is always positive and helpful. So I do the same whenever potential students or teachers reach out to me if any readers want to get information about HHL, please feel free to reach out."
Launching his career as a digital entrepreneur
When Can first visited Berlin in 2014 as a tourist, it was love at first sight. He decided it was there that he would one day launch his career and build his life. After HHL, Can moved to Berlin and freelanced on digital transformation projects for Turkish and German companies.
When the Coronavirus pandemic hit, the digitization of work was essential for companies worldwide. Can feels work from home exposed the gap in companies digitalization and information security. To try and fill this gap, Can and his business partner set up 360 Digital Transformation. While their initial idea was to help German Mittelstand automate their processes, the more they spoke to potential customers, the need for tighter information security became clearer.
"Our first thought was a consultancy of 80% focused on digital transformation and 20% on information security consultancy, but eventually, as of today, 90% of the business is information security. We have shifted the business model completely."
You can always be an entrepreneur if you want. But I thought I was bound to regret not doing it. And so I did. And my only advice to future entrepreneurs is to do it.
Can recognized the number of social engineering- and cyber-attacks against the German Mittelstand and decided to provide a penetration testing service. In the last couple of months, his company has seen an increase in the desire for information security and similar E-Learning courses . So, Can has shifted the business model again to develop 360 Digital Transformation Academy with an E-Learning platform.
For those looking to start up their own business, Can's main advice is to gain the necessary skills and knowledge, and once you have those, don't hesitate.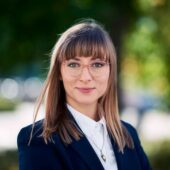 Author
Laura Winkler
Hi, I'm Laura, part of the online marketing team at HHL. As a creative mind and storyteller by heart, I enjoy developing engaging content strategies and pieces for our HHL community. Did you ever wonder who texts the posts on our social media channels, creates clips and reels, or manages upcoming blog posts? Yep. That's me. In fact, I'm always on the hunt for the next student or alumni interview, twisting myself to capture the perfect scene on campus, and interacting with our followers. Thinking of having a feature on one of our channels, too? Then simply reach out to me and I'll be happy to take care of your idea!