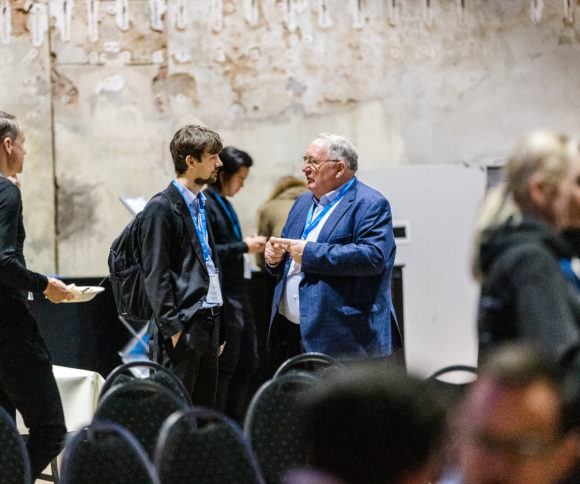 e-Health Startups Awarded During HHL SpinLab Investors Day 2020
by Media Relations | January 01, 2020
Two startup companies from the field of e-Health received awards during this year's investors event by HHL and HHL's accelerator SpinLab
Two startup companies from the field of e-Health received awards
DOCYET is developing a digital health navigator to help sick people to find their way around the health care system. The navigator helps patients make decisions and connects them with medical service providers both on- and offline. To do so, DOCYET uses algorithms based on thousands of data points to offer highly competent consultation for each specific situation within seconds.
For these accomplishments, KARL-KOLLE-Stiftung honored the startup with the "Best of Mitteldeutschland" Award, which comes with EUR 3,000 in prize money. Professor Winfried Pinninghoff, Chair of the foundation's Board of Trustees, personally presented the award.
The startup aumio was named "Best of 9 SpinLab Startups". The company is developing therapeutic training for children suffering from mental disorders. Children (e.g., those with ADHS) learn to focus better and handle their emotions thanks to aumio's novel and cost-effective concept. The award comes with EUR 5,000 in prize money and is sponsored by the City of Leipzig.
The Investors Day is an annual event co-organized by HHL Leipzig Graduate School of Management and HHL's accelerator SpinLab. The goal is to bring together promising startup founders with interna-tional investors. About 200 international investors attended this year's  hosted at Kun-stkraftwerk Leipzig, a former co-generation power station, which is now being used as an experimental factory for arts and culture.