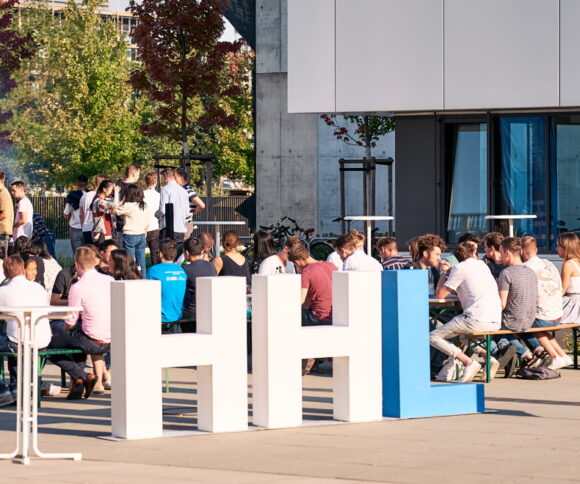 Financial Times Master Ranking 2022: HHL Master Program #19 worldwide
by Jana Vogel | September 12, 2022
The Financial Times ranked HHL's full-time M.Sc. Program No. 19 worldwide as well as #3 for graduates' salaries worldwide (#1 in Germany) and #11 for career service. Get all highlights in our latest blog post!
Top ranking positions in Europe and worldwide
HHL Leipzig Graduate School of Management (HHL) has achieved 19th place worldwide and third place in Germany in the annual ranking of the Financial Times. This makes HHL's Master in Management program one of the best in the world.
Being ranked among the world's top 20 business schools confirms our goal of providing a first-class education and proves the high quality that our students bring to their workplace
Prof. Dr. Stephan Stubner, Dean of HHL
#3 for graduates' salaries worldwide (#1 in Germany)
According to the ranking published today, HHL graduates earn higher salaries than graduates of all other German business schools three years after graduation. In a European comparison, their salaries are in second place, and they rank in third place worldwide. The employment rate three months after graduation is 100 percent.
About the Financial Times Ranking
Read more
The Financial Times Masters in Management Ranking is considered to be one of the most comprehensive and significant of its kind internationally for Master in Management programs. The ranking combines data from two surveys. One polls alumni from the universities who graduated three years ago. The other one uses information provided by the universities themselves, such as the diversity of the student body or the internationality of the programs. All results of the Financial Times Ranking 2022 can be found here.
HHL—a pioneer in the world of academia
As the first business school in the German-speaking world, HHL was founded by entrepreneurs in 1898 as Handelshochschule Leipzig. Since then, HHL has always been a pioneer in the world of academia. It was the first German business school to receive an international AACSB accreditation as a seal of approval and one of the first to establish a Chair of Business Ethics. With the first university-level part-time master's program, HHL is helping to reconcile work and family life. HHL's goal is to educate effective and responsible business leaders with an entrepreneurial mindset.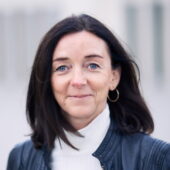 Author
Jana Vogel
Hello, I'm Jana. I have been working for HHL for almost 20 years and know the DNA of our university very well. As the Director of Program Marketing I´m here for you to answer all questions about our Master's programs, including the General Management Track, our Finance Track and Entrepreneurship Track. Feel free to reach out to me. I am more than happy to assist!