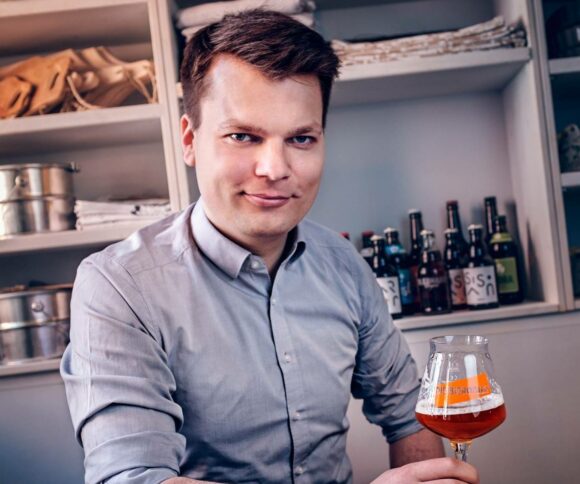 Start-up Story: Christian Klemenz from Bierothek®
by Sigrid Fischer | September 06, 2021
Interview with Bierothek founder and HHL alumni Christian Klemenz. A series on HHL's start-ups and their impact on our well-being.
Christian Klemenz – Founder and Managing Director at Bierothek®
HHL alumnus Christian Klemenz (MSc4) is the Founder and Managing Director behind the Bierothek®, a specialty store all about beer. It is the place to go when it comes to exceptional and offbeat beer specialties, international craft beers or simply for a large variety of products around beer.
HHL's entrepreneurial spirit influenced his business
When talking to Christian about his journey, he mentions that he decided to study at HHL particularly because he had been contemplating about the idea to start up his own business for a long time by then and wanted to join a place where he could learn more about undergoing such an adventure.
Our predominant driver is to deliver a highly qualitative product. And seeing others cherishing that makes the hard work all worth it.
It took passion and an entrepreneurial drive to succeed
"In the end, my passion for the product beer itself as well as my passion for entrepreneurship were the two main reasons for me to be able to set up a thriving business," says Christian. "These were also the fundamentals that carried me through difficult times and never made me lose sight of where I was going," he adds. "If other people are debating about starting up their own business, I would encourage them to be brave enough to follow their inner passion and to go their very own way. I am sure they won't regret it."
Social impact start-ups
Read more
_KALE&ME Annemarie Heyl – Co-Founder and Managing Director at Kale&Me >> Read more
_DR HOPS Stine Täubert – Co-Founder and Chief Beer Scout at Dr. Hops Craft Beer-Bar >> Read more
_COFFEE CIRCLE Martin Elwert – Founder and Managing Director at Coffee Circle >> Coming soon
_COFFEE-BIKE Tobias Zimmer – Founder and Managing Director at coffee-bike and myChoco >> Coming soon
_DIE FRISCHEMANUFAKTUR Dr. Jenny Müller – Founder and Managing Director at DIE FRISCHEMANUFAKTUR >> Coming soon
_ZEN GEIST Bart Porthun – Co-Founder and CEO at ZEN GEIST >> Coming soon
_MONASTIC DRY GIN Pater Dr. Dr. Justinus Pech – Founder and Managing Director at Monastic Dry Gin >> Coming soon
Bierothek now offers over 300 types of beer
Christian did go his very own and successful way and by now, the online shop of his business offers over 300 different types of high-quality beer. Additionally, the Bierothek® also has several stores in major cities such as Leipzig, Munich, Vienna and Berlin where aside of buying beer, customers can also get a free beer consultation and book beer tastings and workshops.
When being asked what makes him happy on a daily basis, Christian states: "It is so gratifying to walk through our stores incognito and to hear customers speak about our products with so much excitement. Our predominant driver is to deliver a highly qualitative product. And seeing others cherishing that makes the hard work all worth it. To sum it up: I feel blessed to make that small difference in people's everyday life, to be a part of their happy moments possibly creating lasting memories by selling happiness in bottles."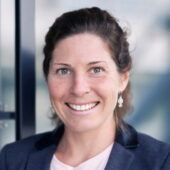 Author
Sigrid Fischer