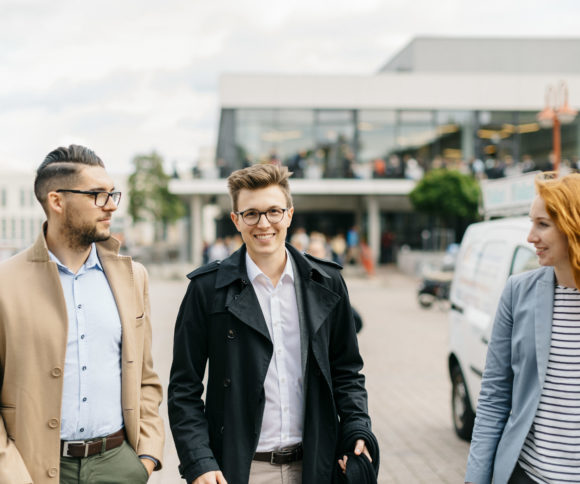 11 Career Tips To Boost your Career
by hhlleipzig | September 04, 2022
Learn how you can use the time of the crisis for your long-term successful career management and what is particularly important now while applying for open positions.
HHL Expert Talks: Career Development
Over the past few weeks, we have shared several blog posts on how to navigate the job market during and after the economic crisis. As part of the HHL Expert Talk series, we invited Martina Beermann, Psychologist, Director of Career Development/ Employer Relations and Anett Hughes, Manager Career Development/Employer Relations to show students and employees how they can use the time of the crisis productively for their long-term successful career management with the following 11 career tips.
"The four key elements for a sustainable and successful career are personal development, performance development, market adaptability and network expansion."
Anett Hughes, Manager Career Development/Employer Relations
11 career tips to manage your career during the crisis
During the one-hour webinar, they talk about what is currently particularly important concerning application processes and share eleven tips on how to manage your career during the crisis.
Learning from career development experts
Curious about what those four key elements entail? Watch the webinar replay to learn from HHL's career experts.
In particular, you will learn about:
PERSONAL DEVELOPMENT – Which five questions to ask yourself in order to develop personal answers for your future career development (11:23)
PERFORMANCE DEVELOPMENT – Which factors are decisive for sustainable and successful career management (19:31)
NETWORK EXPANSION – What you can currently do to advance your professional development while social distancing (26:33)
MARKET ADAPTABILITY – How HR departments currently shape the hiring process and what conclusions you can draw for your current application management (40:48)
Hit play now to watch the HHL Expert Talk and learn how you can navigate the economic crisis.
Finding the topic most relevant to you
We invite you to use the blog post to get an overview of the various topics discussed in the webinar. To make it more convenient for you to jump to specific topics we have added time stamps behind each tip and topic. The time stamps will guide you to the respective topic in the video below:
This article was first published on June 24, 2020.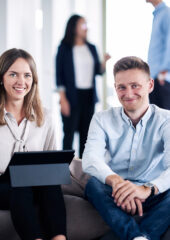 HHL Master and MBA Program Brochure
Want to discover more about our top tier and innovative Master in Management and MBA programs?  Dive deeper into the program structure, learn more about career development and networking at HHL. Get your free brochure here! 
Free brochure download