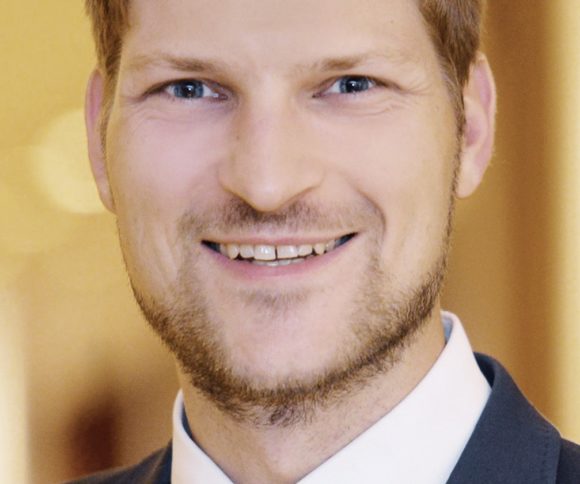 Why I Decided on HHL
by Ellen Schönfelder | January 30, 2020
Former part-time Master in Management student Thomas Dorsch, now Consultant at McKinsey and doctoral student at Uni Marburg, shares his personal experience as a HHL student.
Career update: Since July 2022 Thomas Dorsch is working as Engagement Manager at McKinsey & Company
Interview with HHL part-time Master in Management Alumnus Thomas Dorsch
This interview was first published in August 2016.
After my Bachelor's degree I was looking for a program to do both: continue my studies in the field of business administration while at the same time starting my first job as a consultant in a technology consultancy. The part-time Master of Science in Management offered me the chance to study at one of Germany's best business schools with a schedule also matching the work rhythm of consultants.
Spending a semester abroad in Vietnam
The program had the right balance between a broad set of core modules and electives, which could be chosen according to personal preferences. Furthermore the two-year schedule allowed for the flexibility to do an optional semester abroad at one of HHL's various partner universities. I used this opportuniy and spent a semester in Ho Chi Minh City, Vietnam at the end of my studies.
Profiting from a mix of professional backgrounds
When I started my studies at HHL, I became part of a truly special community of students, professors, research associates and administrative staff. All of my fellow students were highly motivated young professionals working for a broad range of companies, e.g. Siemens, Deutsche Bahn, Deutsche Bank, BASF, HELABA, NordLB, IBM, a German venture capital fund as well as small- and medium-sized companies.
The different perspectives each of them brought to table as well as their passion for their jobs and the program inspired me.
"I decided on HHL's part-time program in management as it gave me the chance to deepen my knowledge in general management as well as to grow personally."
Small classes and open-door policies
Due to our small class size of 25 students, group discussions during the lectures as well as group work became an intense learning experience. This experience was further enriched by professors and research associates with an open door policy, who were ready to answer questions and provide individual support, e.g. in group assignments.
Last but not least, the admin staff provided a very individualized and purposeful support and was ready to help wherever needed. Looking back to my time in Leipzig, I think people at HHL and the special spirit we had in our class turned the two years into something very special for me.
Ongoing support through Career Center
Studying at HHL gave me a new perspective on what is possible in business and in life. The exchange with my fellow students, alumni as well as career service encouraged me to seek a new job opportunity after finishing my master's degree. A meeting with HHL's career service gave me additional confidence to apply for a job at the big strategy consultancies.
Additionally, I received valuable tips for my cover letter and CV. During the application process, HHL's alumni network turned out to be extraordinary supportive. All alumni to whom I reached out in order to get some first-hand insights were easily accessible. Furthermore, they readily shared their experiences with me over the phone or at one of the alumni events, which take place in each of the bigger cities in Germany.
About Thomas Dorsch
Read more
Thomas Dorsch completed his part-time Master in Management at HHL while working as a consultant for IBM. After graduating in 2015 he joined McKinsey & Company, where he continues to work as a consultant in Berlin.
In addition to his work at McKinsey, Thomas is doing extensive research on family-owned businesses for his doctoral degree at Philipps-Universität Marburg.
Lifelong career service
Being part of the HHL's community does not end when graduating. Even as an alumnus I benefit from HHL's lifelong career service, which can be used at any time. Moreover, they keep you informed on new job opportunities with regular newsletters. HHL's alumni network gives me the chance to stay in touch with some of my fellow students at alumni events.
Furthermore, events and conferences organized by current students offer ample occasions to reconvene on campus. Since graduation, my part-time Master in Management class for instance has an alumni team each year at the European Ivy League, which is a soccer tournament for business schools from all over Europe.
Join the HHL community
After studying at HHL for two and a half years, I am convinced of HHL's quality in teaching of exceptional people as well as by the services they offer to students & alumni. I can highly recommend you getting to know Germany's oldest business school as well as its programs. It has been a rewarding experience to me. I am sure it can be one for you as well.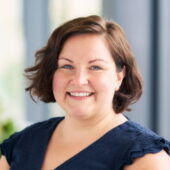 Author
Ellen Schönfelder
Hello there, I'm Ellen and international education and student mobility is my thing! I did my first language course in the UK at the age of 14 and I have been an exchange student in Denmark at university. I have lived in Malta and Ireland for 15 years to work with international students and support them on their individual and exciting journeys to improve their education. I joined the HHL community in 2021 as a program consultant for the full-time MBA program and I am very much looking forward to accompanying you on your next steps of this life-changing journey. Any questions about the full-time MBA program? Let's have a chat!