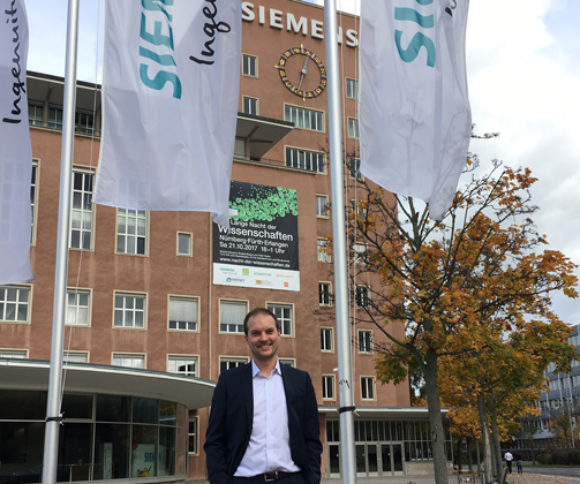 Professional and International Network
by Ellen Schönfelder | January 30, 2020
Sebastian Herrmann, Vice President at Siemens Management Consulting, started his part-time Master in Management studies at HHL in 2012. In this interview he talks about his experience as a student at HHL.
Interview with HHL part-time Master in Management Alumnus Sebastian Herrmann
This interview was first published in October 2017.
Sebastian started his part-time Master in Management studies at HHL in 2012. After completing his studies, he made a career switch and started with Siemens Management Consulting (SMC) where he is now Vice Present and Partner at SMC, based in Florida. He shares his experiences at HHL and provides some job insights.
Consultant at Siemens Management Consulting
As a consultant, I am always challenged by quickly changing situations and diverse projects that tackle crucial topics of our clients. This is exactly what makes consulting very appealing to me. On the one hand, my personal learning curve is very steep, and on the other hand, I as Project Manager can see and steer my team members' development.
"HHL not only grew my professional network, I also found friends for life."
Career change after HHL's Part-time Master Program
The part-time M.Sc. program at HHL really prepared me well for consulting and I could feel the dynamic spirit in class,. It quickly became clear to me that this working environment suits my personality and my approach to solving challenging topics very well. Therefore, I made the decision to change my career and transition into consulting relatively early in my studies and I am still very happy to have done so.
About Sebastian Herrmann
Read more
Sebastian Herrmann joined the part-time Master in Management while working as a consultant for Siemens Management Consulting in Munich. After graduation he continued to take on new responsiblities and in 2018 decided to further pursue his career in the United States.
Today Sebastian holds the position of Vice President and Partner at Siemens Management Consulting in Florida.
Building an international network
I can confidently say that my decision to attend HHL has paid off. Initially I was impressed by the good reputation of the school and the mixture of theory and practical relevance while earning a degree from a university. At the same time, I wanted to build an international network which HHL offered, not only on campus but also beyond. Moreover, it was also the city of Leipzig and the spirit at the school that finalized my decision to study at HHL.
Alumni Chapter Meetings after Graduation
Looking back, my time at HHL was enriching in various ways: I took a lot out of the program – personally and professionally. HHL not only grew my professional network, I also found friends for life.
Therefore, I keep strong bonds with my Alma Mater as I am interested in the development of the school and I am keen to take part in events on campus which are also a great source of meeting new talents for SMC. I am also happy to be a host of one of HHL's Alumni Chapter Meetings at our Siemens Headquarters in Munich.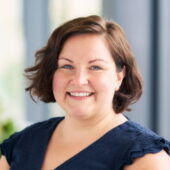 Author
Ellen Schönfelder
Hello there, I'm Ellen and international education and student mobility is my thing! I did my first language course in the UK at the age of 14 and I have been an exchange student in Denmark at university. I have lived in Malta and Ireland for 15 years to work with international students and support them on their individual and exciting journeys to improve their education. I joined the HHL community in 2021 as a program consultant for the full-time MBA program and I am very much looking forward to accompanying you on your next steps of this life-changing journey. Any questions about the full-time MBA program? Let's have a chat!