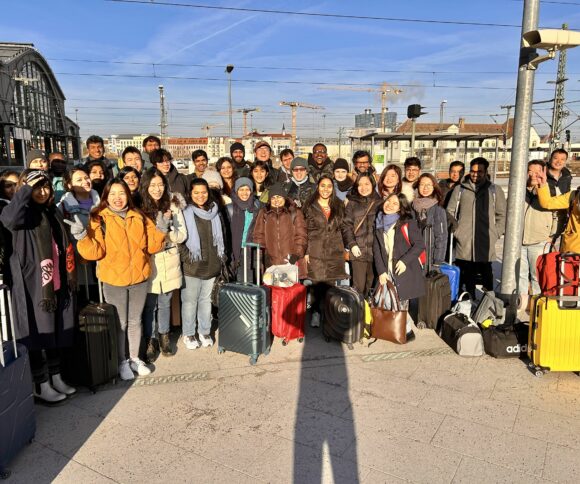 Going to Vienna for the HHL Impact Expedition – an authentic MBA study experience report
by Jitin Varghese Philip | June 16, 2023
At HHL, we have the tradition and goal of teaching our MBA classes about topics such as social responsibility, sustainability and impact creation during an Impact Expedition to Vienna. Find out how the study trip is structured, which activities it includes and how our MBA student Jitin Varghese Philip experienced it in this very authentic report - wink included.
Vienna Trip – How we got there
Ah yes, Vienna. Austria's capital. Known for its palaces, museums and, maybe for some people, going to the cemetery to see Beethoven's grave (*cough* worth it *cough*). When prof said we were going to Vienna I expected the "typical trip to a new city" kind of thing. Oh, I was in for quite a surprise. So let's get down to it, shall we? I will start from the beginning. It was a cold Thursday. The air had a sense of tension as if it had just witnessed… maybe I should hold off on the drama, right?
So yeah the whole class gathered at the Leipzig Main Station (Hauptbahnhof for the Germans and Germanised out there), meeting up with Prof Vivek, our Academic Director, and Felix, our resident cool guy, at the scheduled time of 9 am (I guess miracles do happen). A 7-hour journey ensued and we passed the time playing card games, eating our lunches, recovering from eating lunch (I guess we are old…) and then chitchatting all the way till Vienna, or as the locals like to call it, Wien. We reached our hotel, had some delicious pizza for dinner, and hit the hay quite early, not because we loved to sleep but because the next day in Vienna started at 7 am for us (read quite early for MBA students).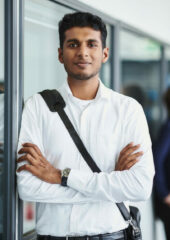 Jitin Varghese Philip
Jitin is a full-time MBA student from India who started his studies at HHL in 2022.
As an experienced software engineer and general manager, he is interested professionally in improving efficiency through technology. He is motivated to bring high-quality innovations to businesses around the globe, in the future.
Day 1 of Impact Expedition
Our first stop for the day was Teach for Austria. Now I am from India, and I know there are a lot of children who are unable to get access to quality education, but I would have never expected a similar situation in a place like Vienna. We used half of the day learning about the current situation and then figuring out solutions that might help. It involved talking to people from other countries about their education systems and discussing the pros and cons of those systems. Finally, we made a presentation using a flip chart (going back to the roots #PowerPointCanGoEndPoint) about our proposed systems, and listening to each other's unique solutions was quite insightful.
After a quick pizza lunch (yes Prof. Vivek loves pizzas) we headed to Impact Hub where we also met up with Anne, our Manager for Student Affairs. Impact Hub is a place that nurtures businesses that do a fine job of balancing social responsibility and profitability. We got introduced to two companies, their founders, and how they are doing a fine job with the balancing act. Their stories behind the company, the emotions they carried while explaining them to us, and the immense potential we saw in their products truly made us understand profitability should not be the be-all and end-all goal of companies. We had a networking session later with the founders coupled with some healthy and tasty snacks.
Afterward, we were free to roam the city, and everyone went over their list for this trip. A few of us grabbed coffee with Prof Vivek and he introduced us to the local delicacies and traditions. He explained the coffee culture in Vienna and what made him move here. Overall a good day, especially getting to know our prof better.
Day 2 in Vienna
Technically Day 3 but we won't be that punctilious. We were split into two groups. We had only one item on our agenda and it was the Shades Tour. We had read about them and it seemed quite interesting. For those in the dark, Shades Tour is a tour about poverty, drugs and drug addictions, and homelessness guided by an affected person. These tours are helping people on their way back into society.
Our tour guide was a guy named Vlad. He was one of the nicest people I have ever met. He constantly encouraged us to ask him any questions about his life. It was truly an eye-opening experience. Everything I knew about homeless people went out the window after spending two hours with Vlad. He explained his life, the hardships he faced in the past, how he overcame obstacles to become sober, and the obstacles he still faces while trying to reintegrate into society. We are always indebted to Prof Vivek for this memorable and life-changing experience. Vlad, I truly hope you are doing well!
I called this whole 3 days just a class trip, but in the end, I would truly call it an expedition because we really did have a purpose. And that purpose will definitely help us as we continue on our MBA journey.
Jitin Varghese Philip, MBA student at HHL
Apart from the Shades Tour, we were left to roam the city. We explored the city in our own ways. Some went to museums. Some went to the cafes to try some Vienna specials. I took the unconventional choice of visiting the national cemetery (called Friedhof). It might be a weird choice for some but I would definitely recommend to anyone visiting the city. Famous musicians like Beethoven and Schubert have their graves here. At the end of the day Prof Vivek treated us to some delicious dinner (thankfully not pizza this time) and we had a fun end to the last night in Vienna.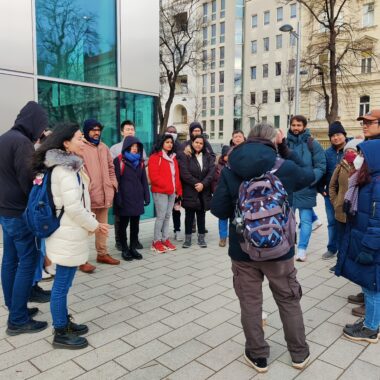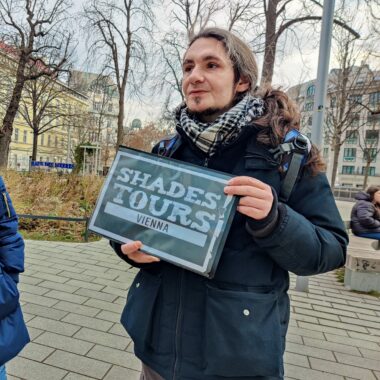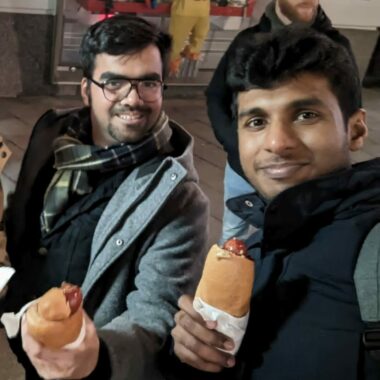 Heading back to Leipzig
The next day after breakfast, some people explored the city a bit more before meeting up at the train station for our expedition back. Another 7-hour journey later, we were back in Leipzig. Now I would have to point out that initially, I called this whole 3 days just a class trip, but in the end, I would truly call it an expedition because we really did have a purpose. And that purpose will definitely help us as we continue on our MBA journey.
To Prof Vivek, Felix, and Anne, who organized everything, we thank you from the bottom of our hearts for our Vienna Expedition. To anyone going to Vienna, I would suggest our itinerary for a memorable trip, though you can leave out the pizzas.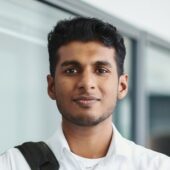 Author
Jitin Varghese Philip
Full-Time MBA Student