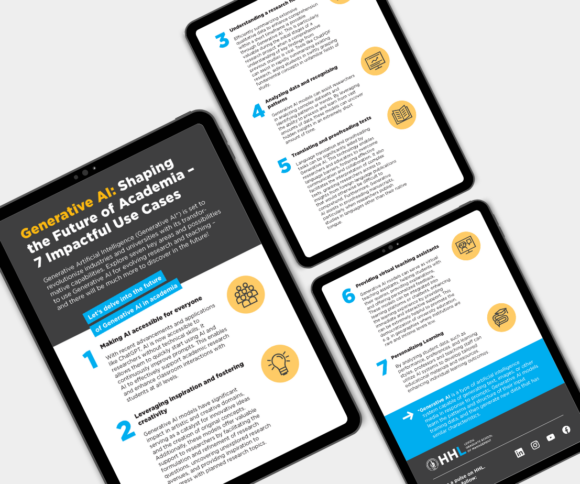 Generative AI: Shaping the Future of Academia – 7 Impactful Use Cases
by Laura Winkler | July 03, 2023
Generative Artificial Intelligence (Generative AI*) is set to revolutionize industries and universities with its transformative capabilities. Explore seven key areas and possibilities to use Generative AI for evolving research and teaching!
Are you ready to witness the groundbreaking potential of Generative AI in Academia?
What is Generative AI?
Generative Artificial Intelligence (Generative AI) is a type of artificial intelligence system capable of generating text, images, or other media in response to structured or unstructured instructions, the so-called prompts. Generative AI models learn the patterns and structure of their input training data and then generate new data that has similar characteristics.
What to expect from Generative AI and why is this important for Academia?
Generative AI is poised to profoundly impact numerous industries due to its transformative capabilities. This does not exclude academia and the way universities will work in the future. Generative AI holds immense promise for revolutionizing research and teaching at these institutions. With our Whitepaper 'Generative AI_ Shaping the Future of Academi' we aim to provide a short glimpse of seven potential use cases for generative AI in the academic research and teaching context – without claiming to be complete in this rapidly developing field.
Download our Whitepaper now, to:
Gain Deep Insights: Uncover the current advancements in generative AI and its profound impact on academia.
Stay Ahead of the Curve: Embrace AI's potential to enhance teaching methods, automate administrative tasks, and streamline educational processes.
Drive Innovation: Learn how AI-powered algorithms are revolutionizing data analysis, predicting trends, and enabling scientific breakthroughs, already.
Shape the Academic Landscape: Explore the potential for democratizing access to education, knowledge generation, and fostering inclusivity.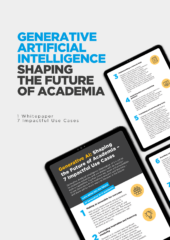 Unlock the Power of Generative AI: Download Our Whitepaper on the Future of AI in Academia Today
Dive into our comprehensive whitepaper to explore the future of AI-driven innovation in the academic world. Discover how this cutting-edge technology is revolutionizing research, transforming teaching methodologies, and reshaping the way knowledge is created and disseminated.
Download Now
Did you know we do research on topics like these?
At our Chair of Strategic Management and Digital Entrepreneurship, we focus on researching disruptive technologies, among many other topics. Want to know more? Then visit our chair page.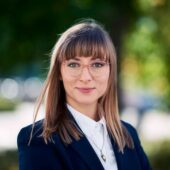 Author
Laura Winkler
Hi, I'm Laura, part of the online marketing team at HHL. As a creative mind and storyteller by heart, I enjoy developing engaging content strategies and pieces for our HHL community. Did you ever wonder who texts the posts on our social media channels, creates clips and reels, or manages upcoming blog posts? Yep. That's me. In fact, I'm always on the hunt for the next student or alumni interview, twisting myself to capture the perfect scene on campus, and interacting with our followers. Thinking of having a feature on one of our channels, too? Then simply reach out to me and I'll be happy to take care of your idea!