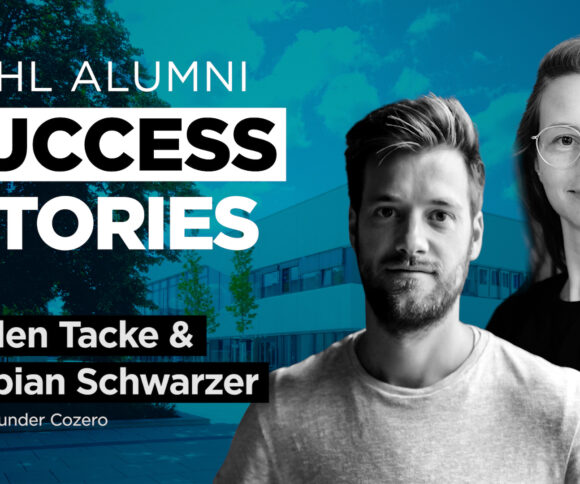 How to Launch a Start-Up During a Pandemic
by Jana Vogel | September 22, 2020
We are excited to announce the release of a new video interview series with our talented HHL alumni. We are kicking off the series with Helen Tacke and Fabian Schwarzer who are currently building a digital carbon-action platform to help companies achieve carbon neutrality.
HHL alumni success stories now a virtual interview series
We are excited to announce the release of a new interview series with our talented HHL alumni. While we love to share the written success stories of our alumni, it was time to introduce a more personal format. With today's release of the first interview with full-time Master in Management alumni Helen Tacke and Fabian Schwarzer we are taking you on an inspirational entrepreneurial journey.
When partners Helen and Fabian decided to launch Cozero, a platform for carbon management, they had no idea that the world was going to be hit by a global pandemic a few months later. We wanted to know how they have managed the transition from full-time employees in large cooperations to founders in the early launch phase during such a turbulent time. Be sure to click on the video below to watch the full interview.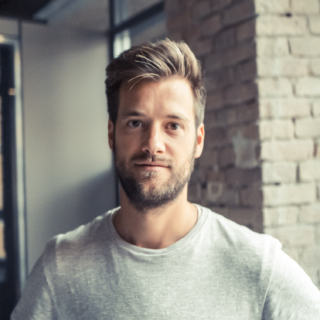 We digitally help companies along the entire carbon management process: from carbon accounting & analysis to being able to act upon it with the most effective carbon actions. Cozero covers it all. A company's transformational shift concludes with digitally engaging all relevant stakeholders.
Fabian Schwarzer
Co-Founder Cozero
HHL Alumni Success Stories now on Youtube
Alexandra Rothe, Freelance Content Creator at HHL, met with the founders to learn about their business journey and what made them switch careers in the first place. Watch the replay to hear first hand what kind of entrepreneurial mindset is required and why these founders believe the perfect time to launch a business is anytime.
Watch the interview with the founders of Cozero
Use the time stamps below to navigate to the different topics discussed during the interview.
What did you do before you launched your own start-up? (00:51)
How did you know that now is the right time to launch the start-up?
What kind of start-up are you launching?
What is your vision for your start-up?
What was one of the biggest changes you've had to make to your business launch due to the corona pandemic? (15:22)
What made you pursue the topic of carbon management? (19:30)
How important is a good network for starting a business? (24:11)
Is there a right time to start a business? (27:14)
What kind of entrepreneurial mindset do you need to overcome challenges as they arise? (29:00)
What does the name "Cozero" stand for? (34:35)
What is your advice for anyone wanting to start their own business? (36:32)
How can people connect with you if they want to learn more about your company? (38:09)
Building a digital carbon-action platform for companies
HHL alumni Helen and Fabian are currently building a digital carbon-action platform to help companies achieve carbon neutrality. Their start-up Cozero is aplatform that covers three integral modules in achieving carbon neutrality as a company. The first module called "Cozero Log" helps the company understand  current emission levels. The second module, "Cozero Act", takes a look at the right action steps the company can take to reduce their CO2 emissions. This module is all about optimizing the ROCI, the return on carbon investment as Cozero calls it.
In that sense, Cozero has the goal to digitally guide their clients towards those carbon reduction measures with the most effective impact on their carbon footprint. Finally, the last module, Cozero Share, focuses on the increased pressure on companies to be carbon neutral. The demand is arising from employees, new talents, investors, as well as from the client-side. There is a loud call for change. As a company, you need to be able to show that you are doing the right things to make a difference. Therefore, module three is all about communication and engagement. Cozero digitally provides the information needed to do just that.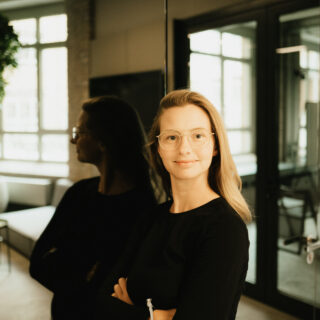 When I told people that I was switching to the entrepreneurial side, it was hard for them to understand my decision, because I was on the money-side of the table. However, working on an impact topic like Cozero showed me, there is no price tag you can put on work like that.
Helen Tacke
Co-Founder Cozero
Read the full interview with Helen Tacke
Back in July, we talked to Helen about her professional journey since leaving HHL. In the interview, she shares why she left her career in Venture Capital and how she decided on which new industry was the right fit for her.
Study the full-time Master in Management at HHL
Ready to take the next step in your educational journey? Find out if the full-time Master in Management program is right for you. Don't hesitate to reach out to our program manager Jana Vogel for additional information.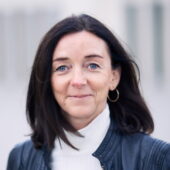 Author
Jana Vogel
Hello, I'm Jana. I have been working for HHL for almost 20 years and know the DNA of our university very well. As the Director of Program Marketing I´m here for you to answer all questions about our Master's programs, including the General Management Track, our Finance Track and Entrepreneurship Track. Feel free to reach out to me. I am more than happy to assist!