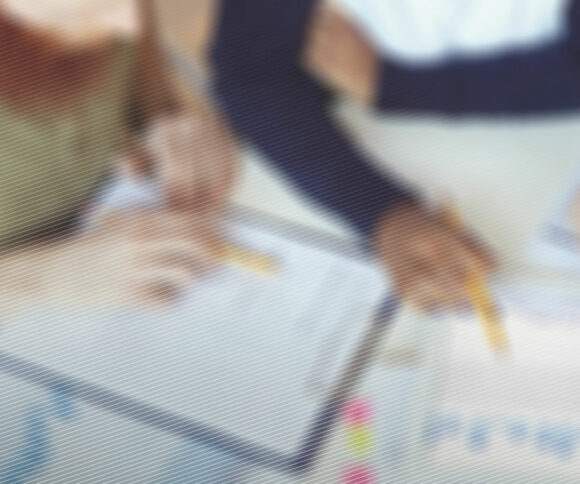 Research Brief: How to Counteract the Skill Shortage in the German Labor Market
by Moritz van Laack | July 01, 2021
ReEnter – A Job-Placement-Platform to Counteract the Skill Shortage in the German Labor Market
ReEnter – A Job-Placement-Platform to Counteract the Skill Shortage in the German Labor Market
By Moritz van Laack I Sparkassen-Finanzgruppe Chair of Macroeconomics
Executive Summary: The goal of this thesis can be described in two main pillars, one is to find out if a longer period of employment for older people and the reintegration of pensioners can really help in the mitigation of skill shortages on the German labor market. The verification of this hypothesis was then the groundwork for the second one, whether ReEnter as a business idea and platform has the potential to be an effective and efficient tool for combating skill shortages in Germany by utilizing demographic change.
Summarizing the results, only when fundamental reforms have been implemented, the very real skill shortages in Germany can effectively be mitigated by leveraging the advantages of demographic change. These changes would also benefit ReEnter as is it can serve as an efficient vehicle to bring a long overdue social change in terms including the elderly in the solution of demographic change rather than seeing them as the root cause.
In order to counteract the sharply rising costs of the German pension insurance which are directly associated with demographic
change, the federal government now has to finance almost a third of the annual transfer payments to pensioners from tax money. This increase is primarily related to the increasing demographic dependency quotient. Accordingly, in the projections for 2060, there will be one pensioner for every two employed. On the one hand, this is due to the long-lasting trend towards early retirement, but on the other hand, because of insufficient options for companies and employees to make the employment phase longer but at the same time more flexible. As a result, not only do the costs for the social security funds rise, but the number of skilled workers, specialists and experts available to the labor market shrink. This trend, along with others such as a low birth rate, over-academization and lack of migration, leads to skill shortages in Germany. These are evident in some occupations, closely linked to the MINT subjects, healthcare and upbringing but also geographical conurbations in particular in southern Germany, i.e. Baden- Württemberg and Bavaria.
This master thesis tries to answer the question, whether a longer period of employment for older people and the reintegration of pensioners could help in miti- gating skill shortages in the German labor market.
Throughout this paper, this hypothesis was, in parts, verified.
It is possible to mitigate skill shortages on the German labor market by skimming the employment potential of older cohorts and activating hidden reserves. This would require ex- tensive regulatory reforms and incentivizing framework conditions for older cohorts to extend their employment phase even beyond their retirement. Besides, this would also have an impact on companies, who then are more drawn towards hiring these seniors. In addition, the labor market must accept this social change and create equal opportunities for the older cohorts. These applicants are currently disadvantaged compared to younger ones despite having the same professional qualifications. Eventually, these measures can reduce skill shortages on an occupational level but not on a geographical one. To achieve the latter, labor mobility amongst seniors has to increase in order to fill geographical skill shortages. However, as the globe struggles with the COVID-19 crisis, the question for labor mobility has declined massively due to the increasing proportion of home offices and the sustained decline in business travel. Eventually, the elderly, especially when reintegrating into the labor market after retirement, must be given special support, e.g. training offers and trainings to further simplify the step of ex-tending their active employment phase or re-entering the labor market.
In order to prevent older people from being disadvantaged on the labor market, an encapsulated marketplace must be available in which both market participants, older people (job seekers) and companies (job providers), can be efficiently matched without being disappointed in their respective expectations. One solution to this problem is ReEnter, a job placement platform that focuses specifically on the target group of over 55-year-olds who have a higher level of education and are willing to work beyond their regular retirement age. On this platform, companies, particularly the ones that are challenged by skill shortages analyzed in this thesis, can publish vacancies. Additionally, they can promote themselves in order to skim off new and old labor market potential to fill positions and locations affected by these shortages. The functionality of this platform is based on the current major market players XING and LinkedIn and, in addition to the placement of jobs, also offers a social media component. However, ReEnter is not the first market participant in this niche. The WisR GmbH, founded in 2018 with 14 employees has advanced to the German market and forms the main competition as major players such as XING and LinkedIn are not particularly focused on this target group.
With this platform it is possible to achieve a rather high market coverage for these special target groups even in advance to an urgently needed and foreseeable reform in labor and social law. Because of its aggressive market entry approach and due to the exhaustive functionality, which is similar to that of XING and Linkedin, it has the potential to exceed its competition in size and customer value after the first year. Ultimately, ReEnter has the potential to support in mitigating the social challenges and skill shortages on the labor market by utilizing the demographic change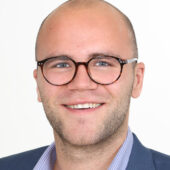 Author
Moritz van Laack