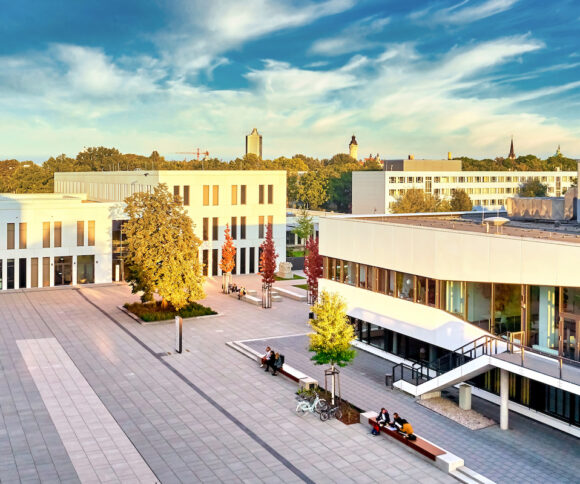 HHL Expert Talk: Virtual Series On Current Business Developments
by Alexandra Rothe | October 14, 2021
A comprehensive overview of all HHL Expert Talks. Revisit talks with guests experts and faculty members to learn about the current developments in society, economy and research.
Recognized expertise on a global market
With the start of the global pandemic in 2020, we knew we had to rethink our popular in-person events. Our communities safety was our first priority, therefore it was an easy decision to move our HHL Expert Talk to an online format. With the launch of the Virtual Expert Talks, we were not only able to reach a broad audience, but also invite guest speakers from all over the world. Today the HHL Expert Talks address current developments in society and the economy while also focusing on the ongoing covid crisis and its effects.
Browse selection of HHL Expert Talks
Sign up for future Expert Talks or browse media library
The HHL Expert Talks aim to offer an open discussion and know-how transfer between our guest speakers and the HHL community. We would like to encourage anyone interested in joining the discussion to sign up via our events page or revisit previous talks through our recaps on the blog. Talks are held in German and English. If you are interested in learning more about the previous talks, please use the menus below to find your topic of interest.
Expert Talks in English
Read more
HHL Expert Talk: Discover the Benefits of Executive Coaching
Our 12th HHL Expert Talk will discuss what executive coaching actually is and how it can help your personal career development with concrete cases and in-depth expert perspectives.
Consumption and Retail in Times of Corona
Jun.-Prof. Dr. Erik Maier presents four common myths on the effect of the coronavirus on the online retail business and utilizes Google Trends Analysis to dissect the claims.
How to Become a Great Negotiator
How can we systematically capture and compare negotiators' performances? Honorary professor Remigiusz Smolinski contrasts our intuitive answer to this question with the first research results and discuss how to apply these insights in practice.
Can Companies Afford Ethics in Times of Crisis?
Is ethics a luxury in times of crisis? Watch the replay where Prof. Suchanek explains why if a company really strives for integrity they should be willing to pay a price for it.
Serial Founder from Silicon Valley on Covid-19 Impact
Entrepreneur and serial founder Stefan Groschupf lives and works in silicon valley. We want to know how companies are reacting to the corona pandemic in June 2020. Watch the replay to hear about Stefan's expert advice on the advantage of building a data driven business.
Corona and Digital Disruption in Academia
Prof. Dr. Carsten Bartsch challenges traditional teaching and talks about why university around the world, but especially in Germany, should become a more agile, digital environment.
The Impact of the Corona Pandemic on Digitalization
Prof. Lehmann provides insights into her applied research on how Corona has changed digitization from a "nice to have" to a "must have" for many organizations.
How to Measure New Work?
New Work centers around employees and what they really want to do. In this Expert Talk Professor Dauth explains his scientific approach to measure if a company is truly creating a work environment classified as New Work.
Expert Talks in German
Read more
HHL Expert Talk mit Ökonom Prof. Dr. Hans-Werner Sinn
Professor Wilhelm Althammer vom Sparkassen-Finanzgruppe-Lehrstuhl für Makroökonomie und Professor Hans-Werner Sinn sprechen im HHL Expert Talk über die Politik in der Pandemie und was aus ökonomischer Sicht besser gemacht hätte werden können.
HHL Expert Talk über die Auswirkungen von Corona auf die Bundesliga
Prof. Dr. Henning Zülch gibt Einblicke in den Status Quo der Bundesliga nach dem Ende der Corona-Saison 2020/21 und diskutiert die aktuellen Entwicklungen im Profifußball, deren Auswirkungen auf die Clubs sowie die notwendigen Veränderungen für eine nachhaltige Zukunft der Liga und ihrer Vereine.
Finanzberichterstattung in Zeiten von Corona und KI
Gerade die Corona-Pandemie zwingt die Unternehmen in ihrer Kommunikation proaktiver auf die neuen Gegebenheiten einzugehen. Der HHL Expert Talk präsentiert die Auswirkungen von Corona und KI auf die Finanzberichterstattung.
Erfolgsstrategien für mehr Resilienz in Coronazeiten
Maren Lehky gibt Ihnen 10 Strategien an die Hand mit der Sie Ihre psychische Widerstandskraft stärken können. Profitieren Sie von ihrer langjährigen Erfahrung im Top-Management sowie im Coaching und Training von Führungskräften.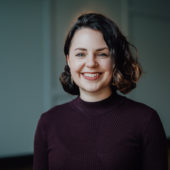 Author
Alexandra Rothe
Hej there! I'm Alexandra, Content Marketing Manager at HHL. One of my favorite tasks is interviewing the HHL community and sharing their success stories with you. My goal is to create a digital home for all the experiences and stories found in our community - and hopefully inspire you to join us on one of our campuses in Leipzig, Cologne or Munich.